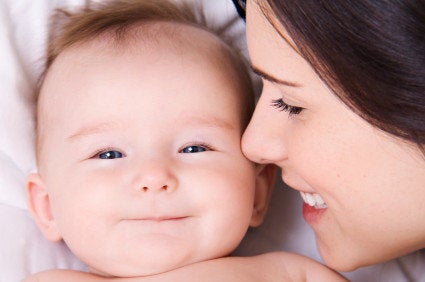 Last month the Social Security Administration released its annual database of most popular names for newborns. At first glance it appeared that today's parents just had awful taste in literature with the Twilight-inspired names Isabella and Jacob topping the lists.
But the New York Times sat down and took a good long look at all the data and found some pretty interesting trends.
According to the Times, romantic or nostalgic names from the late 19th and early 20th centuries-- "Grace and Emma, Julia and Anna, Ella and Hannah" -- saw a surge in popularity about 20 years ago. But today the nostalgic wave, which peaked in 2004, is over. "Emily fell 41 percent between 2004 and 2010, Sarah tumbled 49 percent and Hannah 54 percent."
The exception to this trend is Emma, who is still holding strong as the third most popular name for girls in 2010.
Another finding, was that while many classic boys names like William, David and James remain in the top 20, girls names are more diverse than ever before. Youthfulness, according to a statics professor and amateur nameologist, is what parents look for when naming girls. The need for names to seem fresh and new makes popular girls change more frequently.
All of this is good information for expecting parents, who may also want to note that names Jayden, Brayden Aiden, Nevaeh, Destiny and Madison are among the most hated baby names in America.
Also, Kardashian fans are also apparently showing their love, with names like Mason and Khloe surging in recent years. And though Kim isn't pregnant yet, she's told her family that she's "reserved" all baby names beginning with the letter 'K'. If she and fiancé Kris Humphries do ever have a child, it's a pretty good bet that whatever they name it, some parents will follow suit.
Popular in the Community