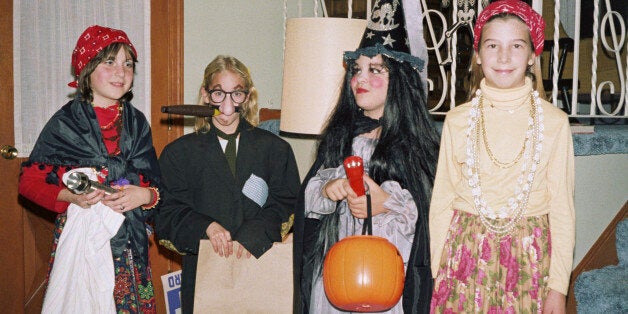 It's nearly Halloween, a time for pumpkins, costumes, and candy, candy, candy. In 2013, Reese's peanut butter cups, M&M's, and Snickers were all the rage among trick-or-treaters. An even wider range of Halloween-related goodies will be flying off the shelves this year, with consumers expected to spend more than $2.2 billion on candy. (Now there's even Candy Corn Fruity Pebbles.) But during the Halloweens of our youth, there wasn't a Kit Kat wrapper to be found -- much less a candy corn cereal.
But there were a lot of other candies most kids won't find in their trick-or-treat sacks this year that we loved to gobble up when we were young. And so, through a sugary haze, we asked our Facebook fans to take a trip down memory lane and tell us about their favorite Halloween treats from long, long ago. Although Melinda Greer Green responded with, "all I remember is that we avoided the house that gave out apples each year," there were six items you all mentioned again and again.
1. Candy Cigarettes.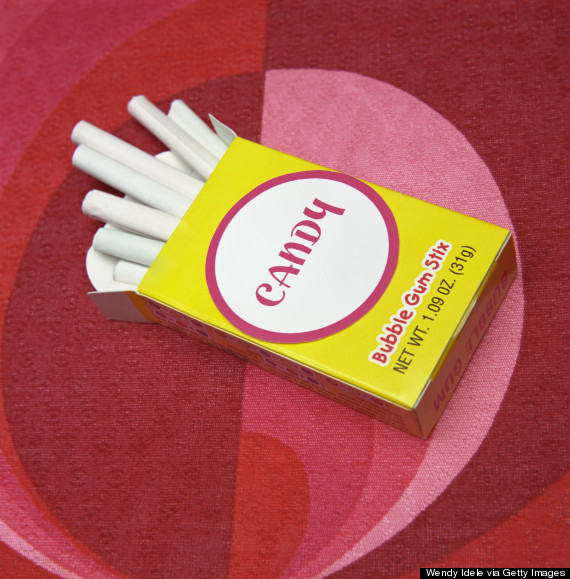 Although still available at retro candy stores, these white candy sticks with a reddish smudge at one end to resemble the tip of a real cigarette aren't likely to be handed out in 2014. But they sure had a lot of young kids feigning a bad habit back in the 1960s and 1970s. These days, candy cigarettes are banned in Norway, Kuwait and a handful of other countries, with legislative bans proposed in a number of U.S. states. And with good reason. A study published in 2007 found that candy cigarettes predispose children who play with them to smoke real cigarettes later in life. Even so, many of you cited candy cigarettes as one of the sweet treats you miss most.
2. Wax Soda Pop Bottles with fruit-flavored liquid inside (and Wax Fangs, too!).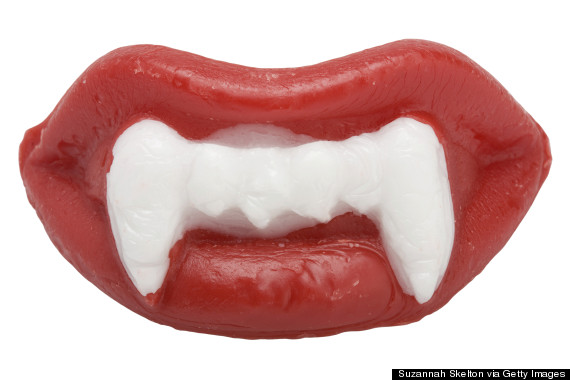 Created in the early 20th century, wax bottles are, just like candy cigarettes, still available at retro candy shops, even if they aren't readily available on the shelves of your neighborhood grocery store. These popular items once were marketed under the Nik-L-Nip brand name, derived by combining the original cost of the candy (nickel) with the wax bottle-opening technique (nipping off the top). In addition, wax fangs -- made out of waxy chewing gum with a cherry flavor -- also were a childhood favorite. (Incidentally, wax lips are still produced by Concord Confections, part of Tootsie Roll Industries.)
3. Homemade Popcorn Balls.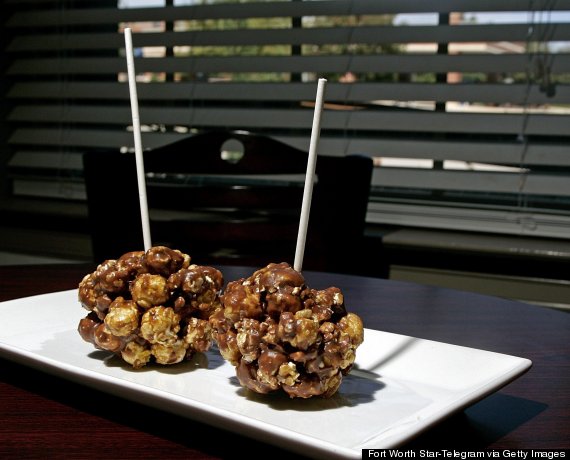 Popcorn balls were mentioned by our Facebook fans more than any other Halloween treat. But we're sure you were referring to the old-fashioned kind fashioned out of popped popcorn, sugar and corn syrup. Today, the traditional recipe is often embellished to include ingredients ranging from coconut to raisins. But no matter how you make them, they're always good.
4.Candy Buttons.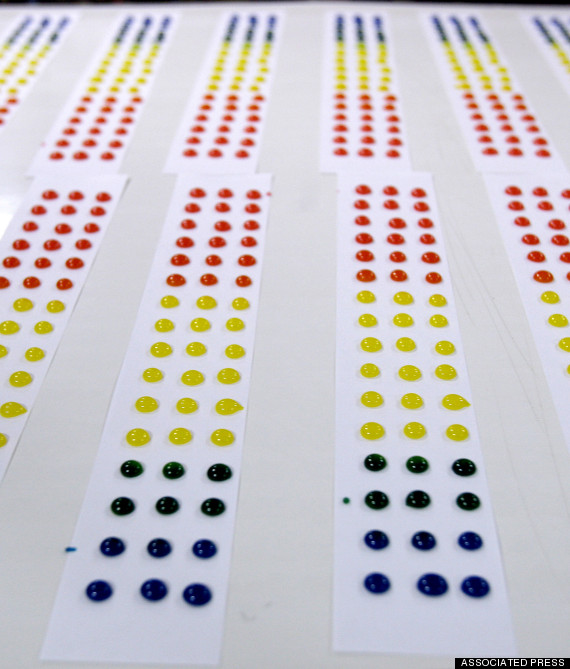 Remember those tiny rounded pegs of candy stuck to paper that had to be peeled off (and how you could never get all of the paper off)? Well, this is yet another nostalgic treat remembered with fondness. And they are still available in some places, only generally marketed as candy dots. In 1980, NECCO purchased the company that owned the Cumberland Valley brand -- the original inventors of Candy Buttons -- and became the sole producer of these sugary dots on paper that come in three distinct flavors: cherry, lime and lemon.
5. Circus Peanuts.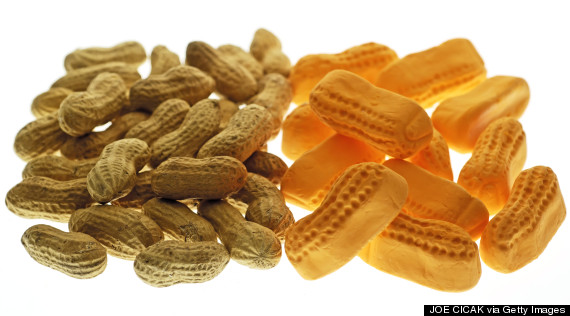 This soft, yet chewy, peanut-shaped marshmallow candy has become a cult item much like the marshmallow chicks known as Peeps. But they've been around since the 1800s, when they appeared as one of the original penny candies. Even so, few really know what goes into making a Circus Peanut, which is orange yet tastes like banana. Yet Circus Peanuts are still making the rounds, enticing a new generation of children with heart shapes and other varieties.
6. Mint Juleps.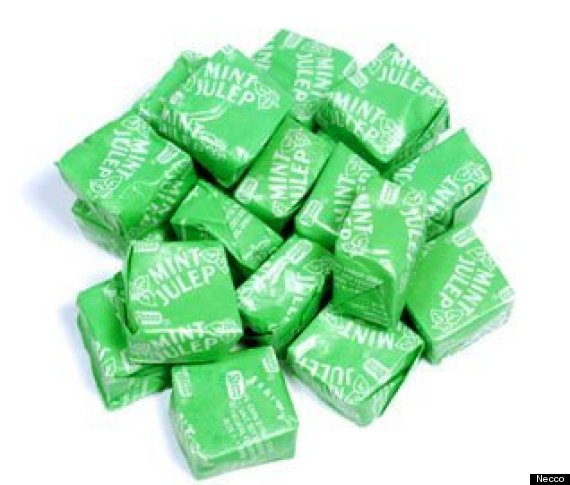 No, we're not talking about the drink of choice at the Kentucky Derby. Rather we're referring to the spearmint taffy introduced in the 1930s that was popular with children in the 1960s and 1970s. Indeed a quick glance at the inventory of online candy shops reveals that these individually wrapped squares are still available for purchase. And, as always, they are described as being cool and refreshing, but "never overpowering." Yum!
What do you think? What's the treat YOU miss most from your youth?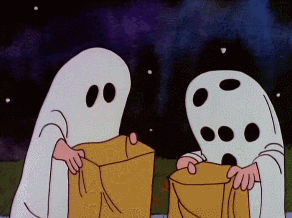 Related
Popular in the Community