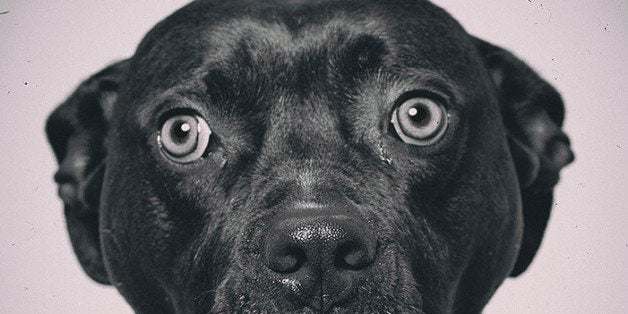 Emma the dog has gotten a lot of "extra pets and scratches from folks on the street" these last few days, says her owner Douglas Sonders.
Emma is something of a canine media personality now. She recently appeared in Cesar Millan's "Love My Pit Bull" special for Nat Geo Wild alongside Sonders, who created the incredibly cute and quite persuasively pro-pit bull photo series, "Not A Bully."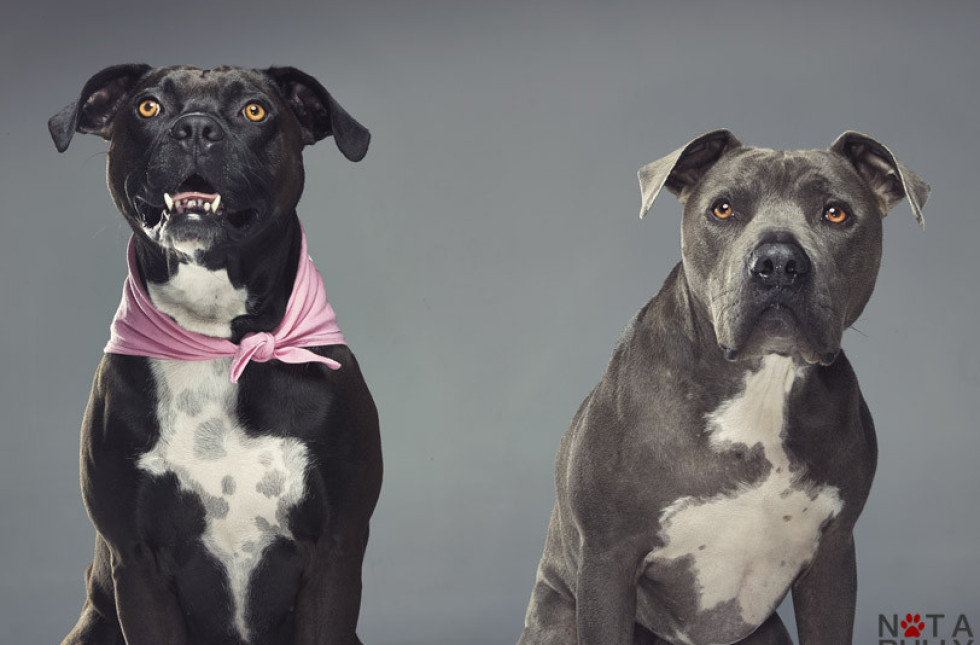 Emma with Cesar Millan's dog Junior. Photo credit: Douglas Sonders/Not A Bully
Sonders -- who is primarily a commercial photographer, not a pet portraitist -- started Not A Bully in 2012. He was living in Washington, D.C., had just rescued Emma from a high-kill shelter and was surprised when he "saw the challenges that my new adopted pit rescue and other pit bulls faced in the public eye," he says. "Neighbors and people on the street would scowl and cross the street at the very presence of my perfectly behaved Emma."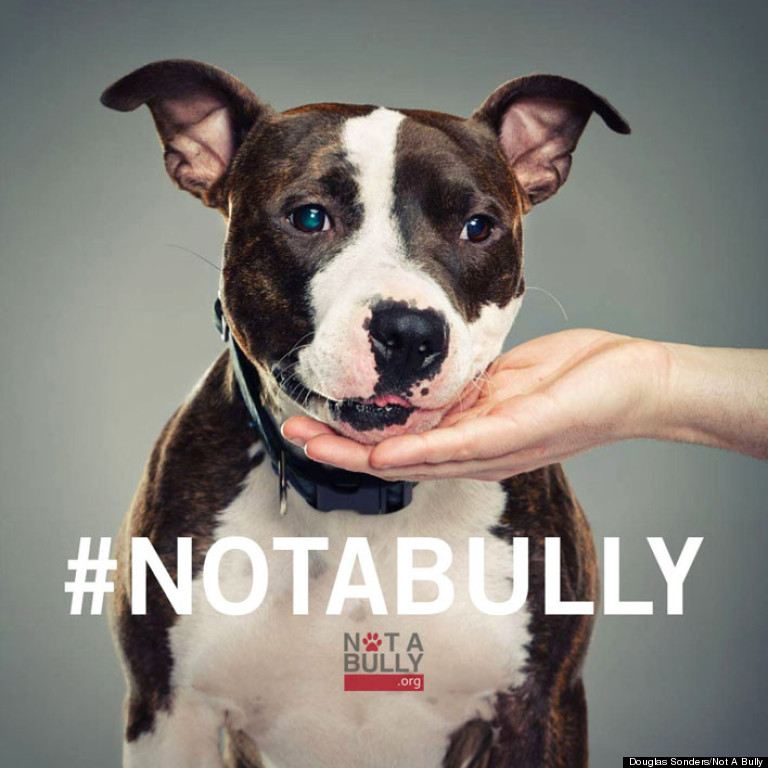 Sonders, who now lives in New York, says he gets "hundreds of emails every week" from fans of these beleaguered dogs, who are eager to share their pups' (often heartbreaking) stories and (always) good looks in his photo series.
But with pit bulls and pit bull type dogs -- those whose exact genetic makeup is unknown, though they've got the blocky head and other physical characteristics of a pit -- still filling shelters, there's a long way to go.
"I hope we can promote more of these pups to be adopted into forever homes," says Sonders. "The whole goal of my campaign is to show that despite the hardships and abuse a pit bull may face, dogs that have every reason to hate and fear humans still serve our communities and families in a positive manner."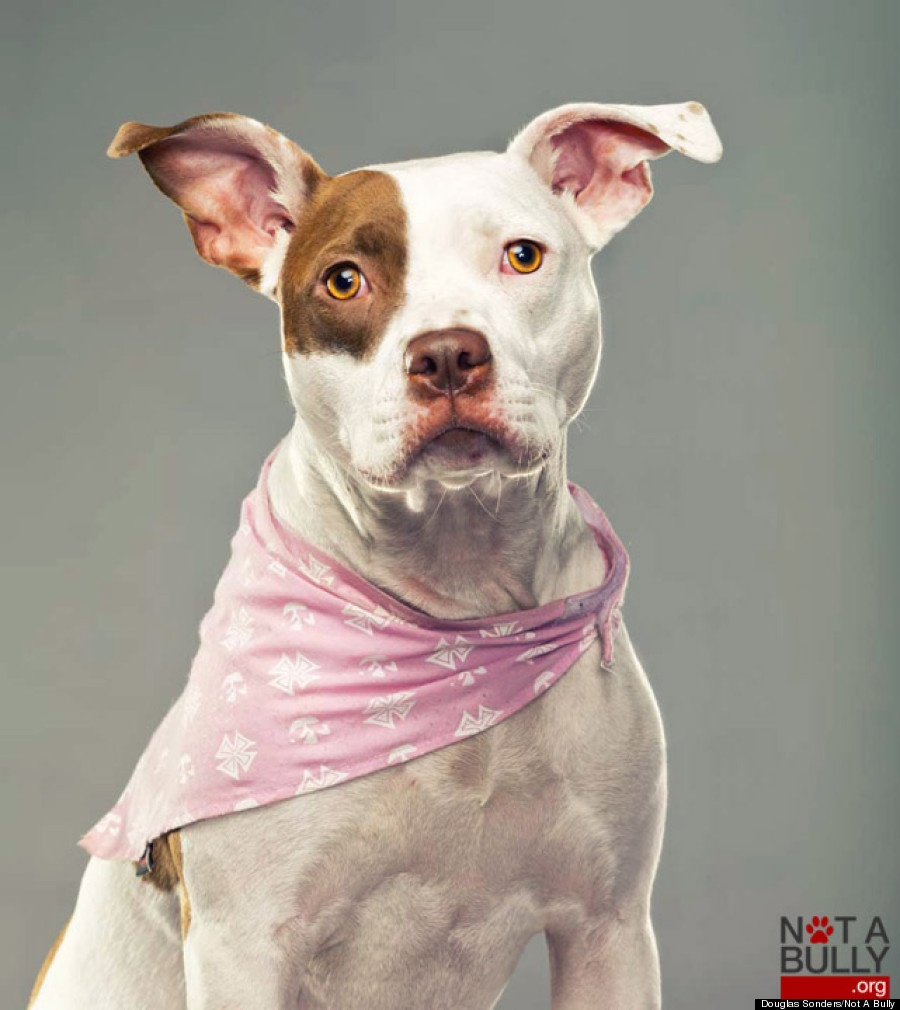 London Freckles "was rescued from the streets of Baltimore in rough shape," says Sonders. "Good samaritans at Good Doggie Daycare nursed her back to health. Her adoptive mother, Carolyn, discovered that London, her first pit bull, was naturally gentle, smart and great with all other living beings." Photo credit: Douglas Sonders/Not A Bully
Want to be involved? Sonders asks fans to tweet their own pro-pit bull pics using the hashtag #notabully. You can check out more of the photos in the slideshow below but find more still, as well as information about how to submit your own pittie for consideration, on the project's Facebook page.

PHOTO GALLERY
Not A Bully
We're always looking for stories about animals -- get in touch at arin.greenwood@huffingtonpost.com

Calling all HuffPost superfans!
Sign up for membership to become a founding member and help shape HuffPost's next chapter