A series of bombings have rocked Beirut in the past couple of weeks, killing dozens and injuring many more, and now sparking an online campaign, #NotAMartyr, that encourages people to voice their frustrations with the ongoing violence.
The latest explosion comes just days after the car bomb attack that killed Lebanon's former Finance Minister and prominent Sunni politician Mohammed Chatah and four others. Among the dead is 16-year-old Mohammad Chaar who was dubbed a "martyr" by some, resulting in an outpouring of rage on social media and giving life to the #NotAMartyr campaign.
Reflecting the last photograph of Chaar -- a selfie he took with friends just moments before he was killed -- individuals have posted their own selfies to Facebook and Twitter expressing their rage.
Hamed Sinno, who is participating in the movement, joined HuffPost Live to discuss its growing significance. "I think it's really important that we stop referring to political victims as martyrs, because I think the label almost resolves any criminality about the murder and reduces it to this political abstraction, which isn't the case. You have real people dying for absurd reasons," he told host Ahmed Shihab-Eldin.
"Especially in the cases of people who aren't even politically involved. You have a 16-year-old who's standing on the road at the wrong time. This martyrdom we shroud these victims with ends up negating the actual horror of what's happening to people in Lebanon," Sinno continued.
To learn more about the #NotAMartyr campaign and to hear from those involved, watch the full segment above.
Before You Go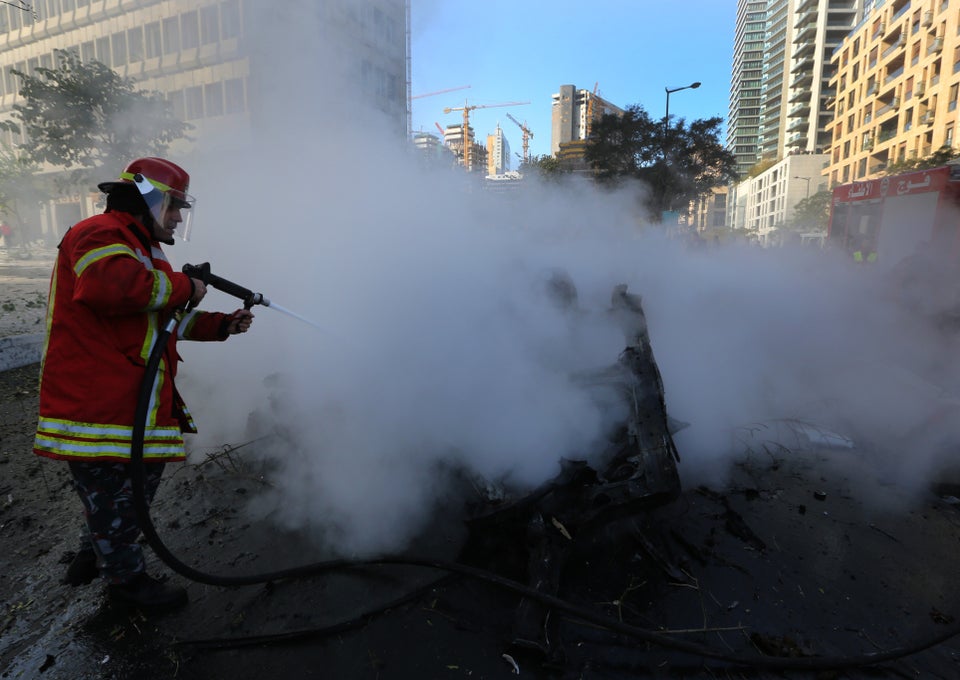 Beirut Bomb Blast
Popular in the Community