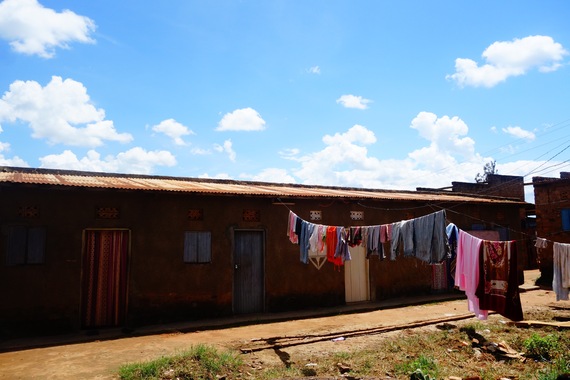 In a village in the rural Mubende district of Uganda, Annette had a feeling that something was not right with her pregnancy. Like most women in rural Uganda, Annette is a farmer, and works alongside the other wives and mothers in her community to provide food for her family. She made frequent visits for antenatal checkups, feeling more reassured that everything was normal. As with her previous pregnancies, Annette purchased a Maama Kit for 20,000 shillings, about $5 dollars, containing the basic necessities for a clean birth: two plastic sheets, a bar of soap, two sets of gloves, a clamp or cord to tie infant's umbilical cord, a sterilized razor to cut the cord and a piece of clean cotton wool for the mother's care. But, when she went into labor in the field behind her mud hut home, she was bleeding heavily.
Mothers in Uganda are taught to fear excessive bleeding, knowing it often leads to death if not treated promptly. Post-partum hemorrhage is the leading cause of maternal mortality in Uganda, and ironically the most preventable. Annette's Maama Kit, did not contain the necessary medication to stop the bleed, and she knew she had to get to a clinic that would hopefully have a supply.
Her husband, a prison guard, alerted his boss, who agreed to drive Annette to the nearest clinic several kilometers away. Her other options would have been to walk or to ride behind a driver on a motorcycle, called a boda boda, on uneven and muddy roads. At the clinic, Annette's labor progressed rapidly, but her bleeding increased as well. She told me that she began to pray, asking that if it was her time to die, she accepted it, but that if it wasn't, to please give her the strength to make it through and birth this child. Shortly afterwards, Josephine was born. But Annette continued to hemorrhage until her midwife gave her oral misoprostol tablets, a medication that helped her uterus to contract and stop her bleeding. If Annette had not been transferred to the clinic and receive the misoprostol to stop her bleeding, she would not be alive today. The loss of a mother echoes through the community, leading to a ripple effect of loss in income for her family and a mother for her children, and a higher rate of infant mortality.
When I arrived at her village, Annette greeted me with a smile, a soft tone and four-month old Josephine in her arms. Her 3 year-old son played nearby, and as we sat under the shade of a tree to chat, she proudly showed off the alterations made to her dress in order to facilitate breastfeeding. We spoke about the important role women play in their communities, and she shared how many other families depend on her crops of iron-rich beans and sweet potatoes. She held my hand and expressed the importance of having access to misoprostol so that "no more sisters would be lost giving life."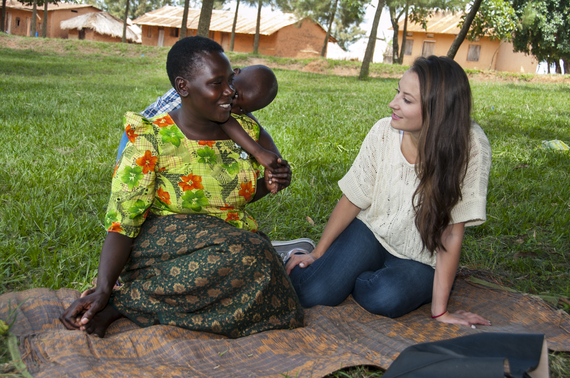 Currently, Maama Kits do not contain misoprostol, and women must seek out the life-saving medication at clinics, which don't always have it. Including this drug in every Maama Kit would ensure pregnant women could take it orally and both prevent and treat potential bleeding either at a clinic or at home. For women across Uganda, who don't have access to vehicle transfers to clinics, the preventative and active treatment of post-partum hemorrhage with misoprostol could significantly lower the maternal mortality rate.
Mothers are aware of the need for Maama Kits during their births, and the recent approval by the Ministry of Health of Uganda of the inclusion of chlorhexidine, an antiseptic found in toothpaste which is applied to the umbilical cord and reduces infant mortality greatly, shows the government is listening, but we need to go further. Advocacy is crucial. We are working closely with the government by presenting case studies to demonstrate the success of these simple drugs. With chlorhexidine and misoprostol in every Maama Kit, preventable maternal deaths are expected to significantly decrease, allowing more mothers to care for their children, contribute to their communities and countries, and help bring an end to extreme poverty.
Popular in the Community