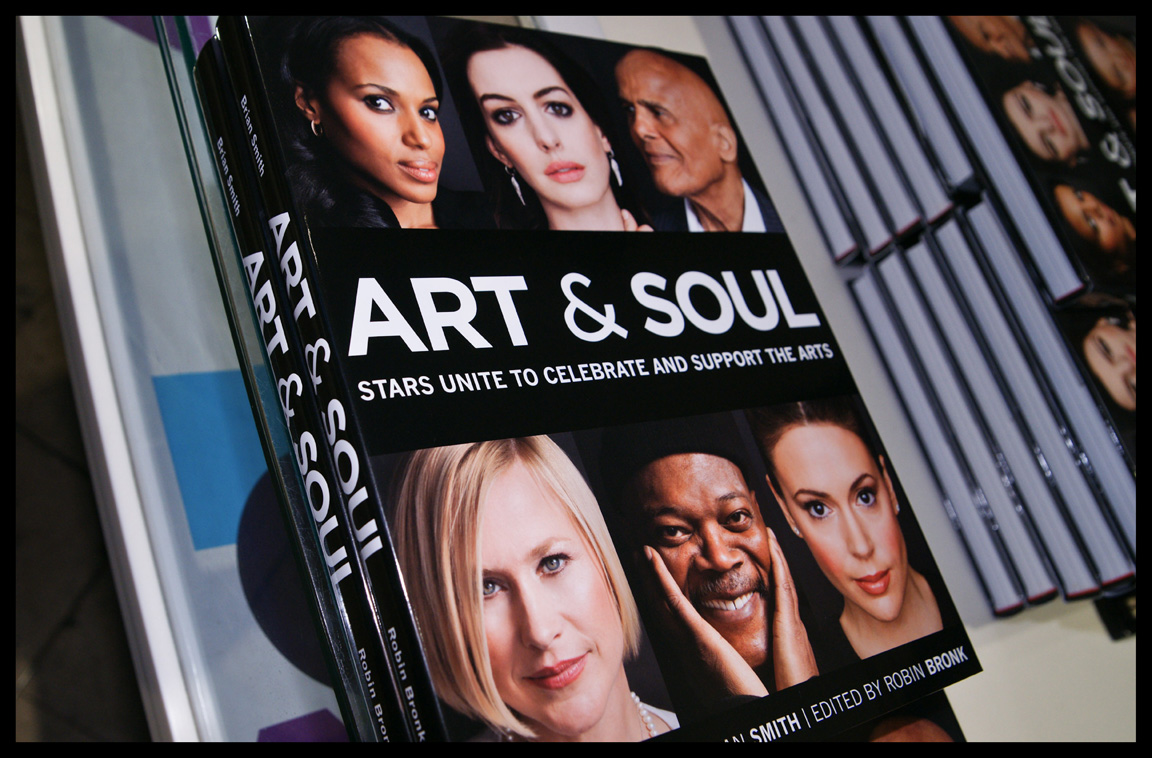 Earlier this week Mister GoLightly found himself in the middle of a jam packed soiree at the The Sony Store in the heart of Midtown Manhattan. This event was packed as celebrities turned out in force to celebrate the release of ART & SOUL: STARS UNITE TO CELEBRATE AND SUPPORT THE ARTS. Through the efforts of Sony Electronics and Hearst Publications, the event also helped to raise money for The Armory Foundation's afterschool programs and new theater.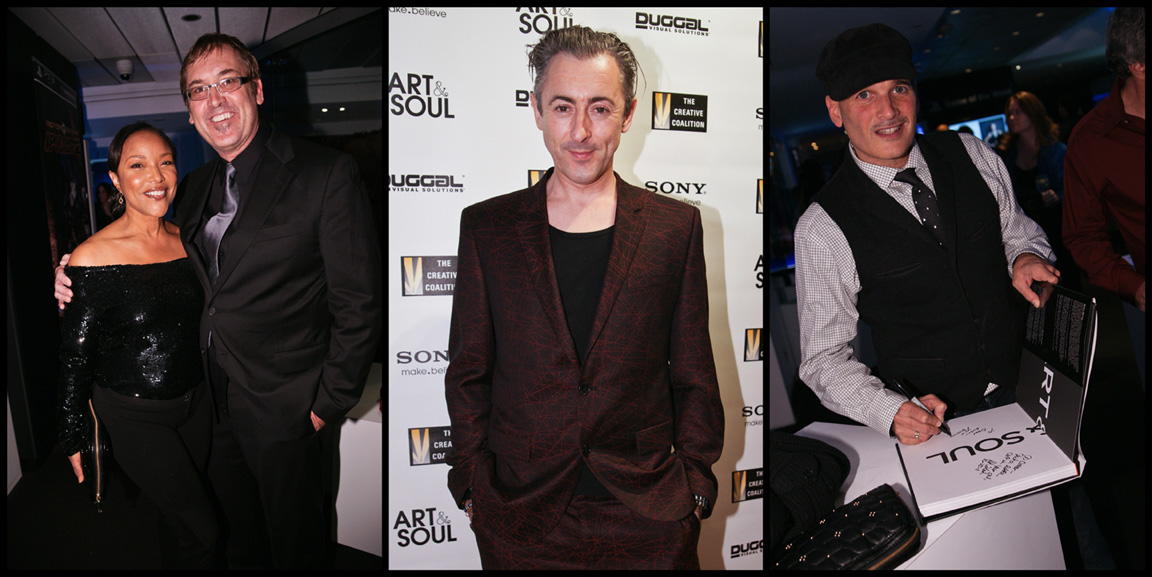 Actress Lynn Whitfield & Photographer Brian Smith, Actor Alan Cumming, Stylist Phillip Bloch
This inspiring book features luminous portraits of celebrated artists and their personal thoughts about what the arts mean to them and to our society as a whole. Along with the Pulitzer Prize-winning Photographer Brian Smith and Editor/The Creative Coaltion CEO Robin Bronk, Celebrity Stylist Phillip Bloch, artists and actors -- Alan Cumming, EMME, Legendary photographer Elliott Erwitt, Giancarlo Esposito, Richard Kind, Kathy Najimy and Lynn Whitfield all showed up to help launch the book. When I heard that 50% of the of the book's royalties go back to the premier non-profit advocacy organization, The Creative Coalition, I was honored to be snapping up a copy hot off the presses.
As I quietly slipped out of the event and back into the magical chill of a perfect fall evening, Mister GoLightly couldn't help but feel that thanks to this new book -- the world had been filled with just a bit more art, soul and most importantly, compassion.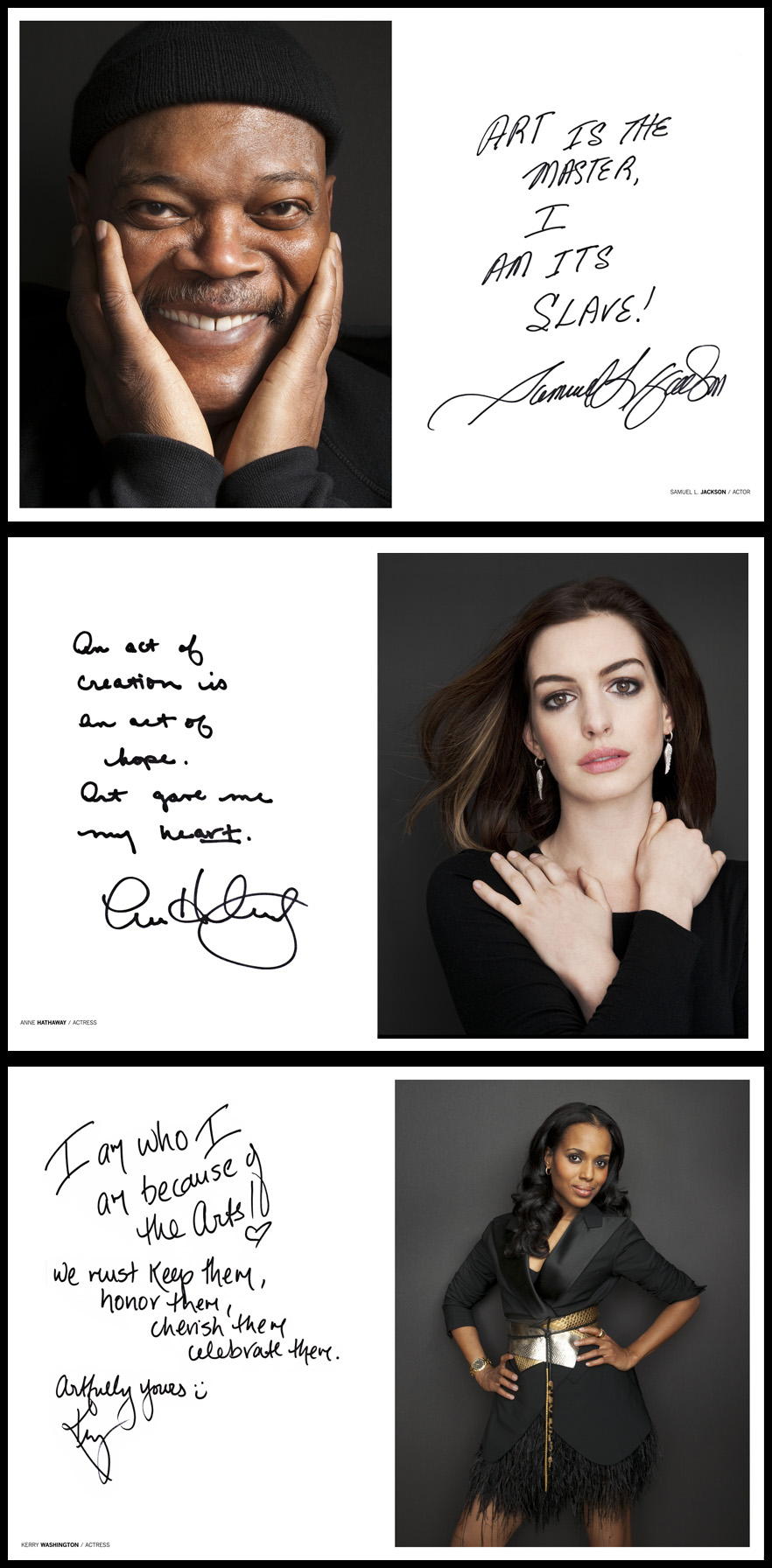 Event photos courtesy of GettyImages
"Art & Soul" photos courtesy of Hearst Publications