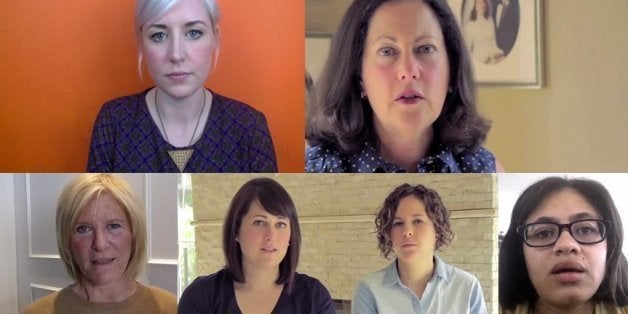 "Not afraid. Not ashamed. Not alone."
That's the tagline of Not Alone, a website that offers women a platform to share their abortion experiences through video testimonies and essays. "We are here to let women who have had abortions know that they are part of a community," the website reads. "We are not ashamed of our experiences; we are not anonymous; and we are not alone."
Not Alone was founded in 2013, after Beth Matusoff Merfish wrote a New York Times column about her mother's experience of getting an abortion in Texas in 1972, where the procedure was illegal. The outpouring of support and appreciation the Matusoff Merfishes received in response moved them to provide a space for women to share their experiences with terminating an unwanted pregnancy.
Emily Letts, a former New Jersey abortion patient advocate, joined the team in the spring of 2014 after her own video documenting her abortion received national attention. Both Letts and the Matusoff Merfishes heard from women all over the world who were eager to share their stories.
"When you see one of our videos you see an actual person testifying to their actual lives," Letts told The Huffington Post. "They are no longer a statistic on a piece of paper that the anti-abortion groups can smear with hatred. They are men and women just like your sisters and brothers."
Emily M
"I now feel so much appreciation of being a woman and what my body can do and I feel a greater appreciation of what motherhood may one day be, should I choose to conceive."
The concept is pretty simple. Anyone, regardless of gender, can share their experiences with abortion. Testimonies are shared through video or written essay.
Not Alone works closely with Provide, an organization that supports women's health and reproductive care in rural areas of the United States. Not Alone donates money to Provide for every video testimony submitted.
Each testimony confronts the stigma that surrounds abortion, encouraging women (and men) to recognize that exercising the right to choose is an experience shared by millions and is nothing to be ashamed of.
With 68,000 women dying worldwide from unsafe abortions every year, Beth Matusoff Merfish argues that it's time to humanize this issue and communicate that abortion is much more than a policy issue debated on Capitol Hill. "When we learn that those who terminate -- 1 in 3 women in this country -- are our mothers, sisters, grandmothers, partners, daughters and friends, this issue gets a human face," Matusoff Merfish told The Huffington Post.
Sophia
"I am so proud of myself for standing up and doing this."
"We need to start realizing that these people are our loved ones and they deserve the freedom to choose what happens to their bodies," Letts said. "They deserve to have accurate information and they deserve to realize that they are not alone."
Research shows that women who terminate unwanted pregnancies come from all walks of life. Almost 60 percent of women who choose to have abortions are in their 20s with white women accounting for 36 percent, black women for 30 percent, Hispanic women for 25 percent and other races for 9 percent. About 61 percent of women who get abortions already have one or more children.
Letts says the feedback she's received from Not Alone's community changed her outlook on her own abortion experience. "When I was sharing my own abortion story the only person I felt responsible for was myself. As more and more women and men submit their stories, bravely disclosing their identities along with their stories, I want to ensure their experiences are positive," Letts said. "I feel very maternal towards the amazing people who join in the fight to destigmatize abortion. For this reason we try to stay in contact with them, letting them know we always have their back if they every feel uncomfortable."
Judy
"By the time I got home from the second procedure, which involved surgery, I was near dead."
Not Alone has created a community of about 30 testimonies and just under 100 others who have pledged to share their stories personally with their families.
Letts noted that although a large part of Not Alone's mission is to support women, it is critical that the conversation also include men. "Most of the time the man's perspective is forgotten on this journey," Letts said. "We hope to shed light on their intimate feelings as well."
As Matusoff Merfish put it, "These stories together, in a collective, will change the national conversation around women's health, and I am deeply proud to be a part of that."
To share your story or read more about Not Alone head over to their website.
Related
Before You Go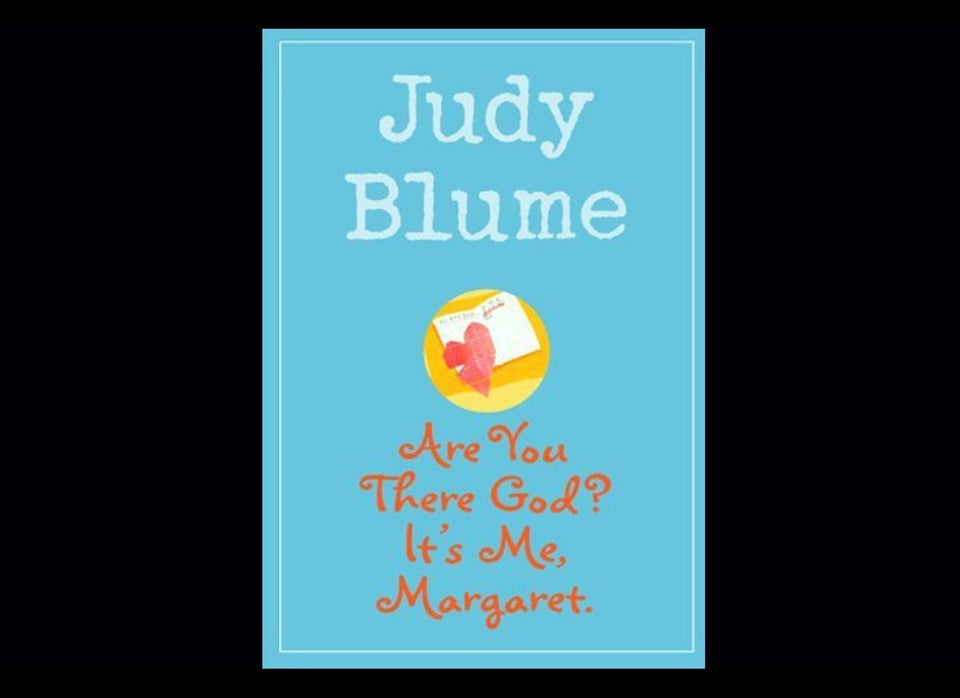 Readers Share: Books Every Woman Should Read
Popular in the Community