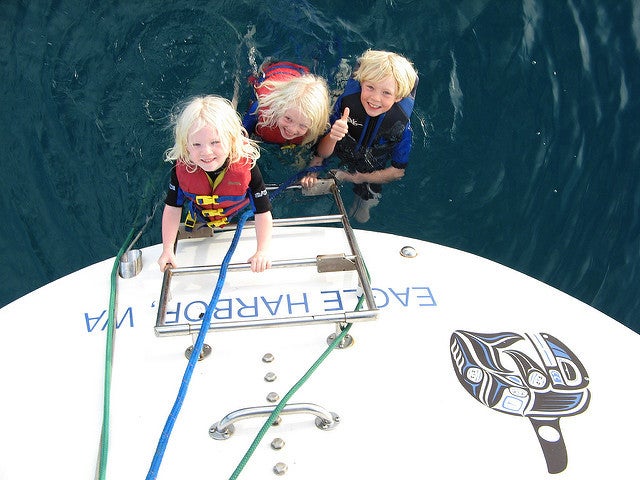 As the leaves change and we settle into the crisp fall air and into the school year, we have long forgotten our beach gear and sun soaked freedom and exchanged them for lunch boxes and schedules. However, for the Gifford family school is always in session, shorts are the uniform of choice, and shoes are completely optional.
The Totem Crew, made up of mom Behan, her husband Jamie, their eldest Niall, and their two daughters Mairen, and Siobhan, spent this fall sailing the East Coast. I met the family this summer in beautiful Mystic Connecticut on their first trip back to the United States since they sailed from their home state of Washington eight years ago.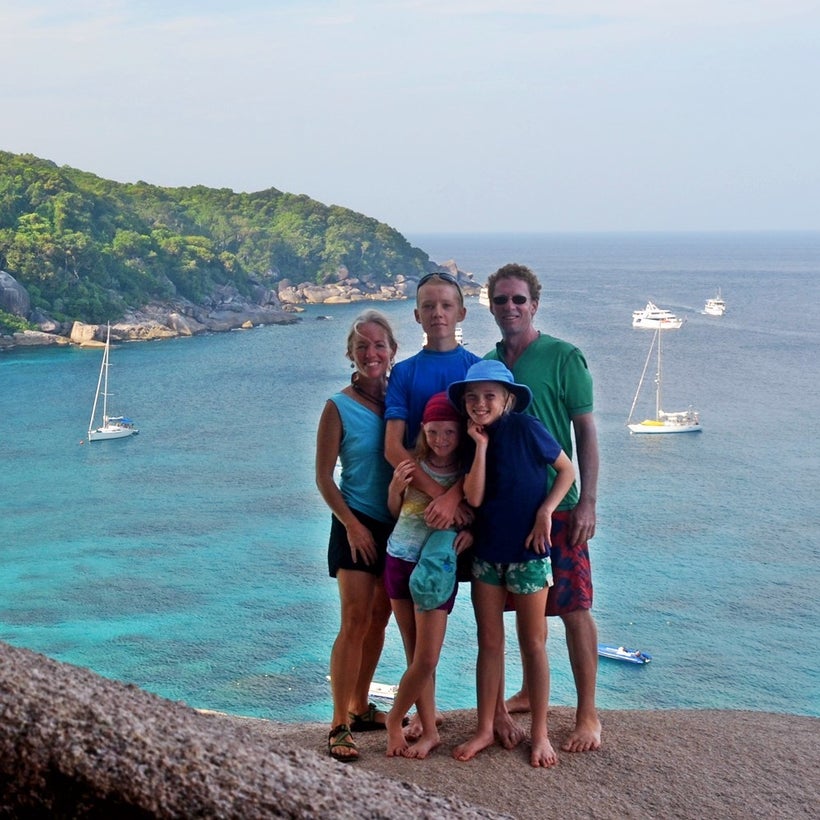 After Mystic they sailed to NYC. The kids were awestruck. The Big Apple does not disappoint world travelers. Then the Totem Crew headed south to Annapolis, MD and then D.C. as they make their way down to the Caribbean. Sounds exciting for those of us managing life on land but don't forget that hurricane season ends November 30th for the east coast. They've already managed their first one of successfully.

It is these real life lessons which Behan and Jamie feel have become more valuable than any textbook or classroom. "There are real things that we have to deal with, like how to repair our boat, how to sail from one place to the next , how to manage weather, food supplies, and being able to problem solve in real time makes all the difference," says Behan.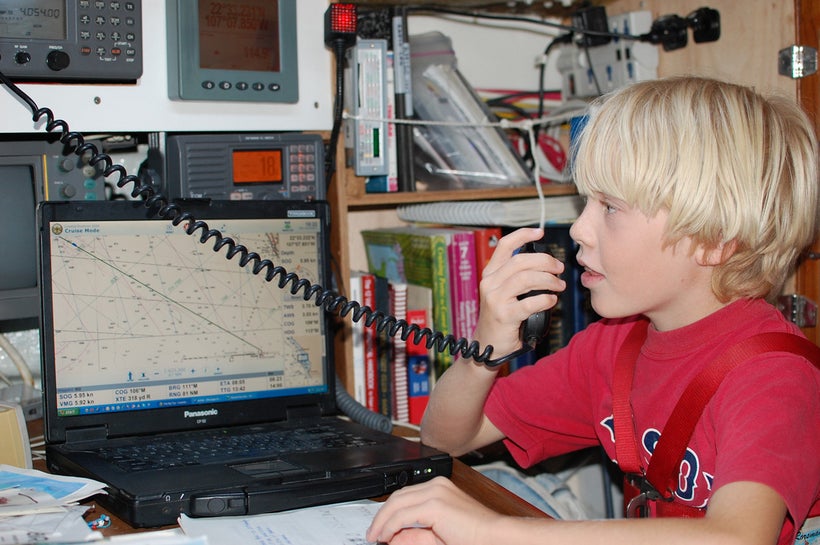 "Right now, advanced math is probably the subject we are behind the most and that is more so because of getting the resources, many times we don't have internet signal but we are not worried about it," says Jamie. "We are always surrounded by people with great knowledge. Often we anchor next to other families and they decide to share their expertise with the kids. One dad was a marine biologist and he took all the kids diving to learn about the fish and plant life. We have taken diving trips to see WWII sunken ships. Other times parents and children learn something new together.These are unforgettable experiences."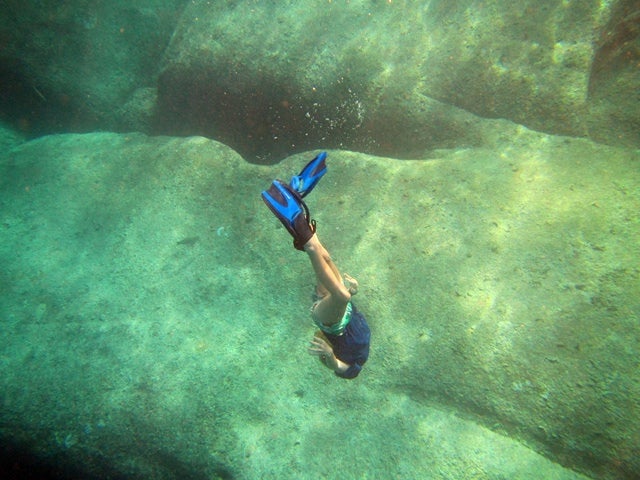 I could not find any data on how many of the homeschoolers have chosen to unschool altogether, which is education at home guided by a parent but led by the interests of the child. Peter Grey, PhD., conducted a study in 2011 of 232 unschooling families and conducted a Survey of Grown Unschoolers in 2013. The results as posted in Psychology Today show unschooling to be successful for most of the parents and children who tended to pursue more creative higher education options and careers.
Worldschoolers are another subset of the home school community. Like the Giffords, these families choose to sell most of their belongings and use the world's culture, geography, nature and climate as their educational guide. Some decide to travel via a mix of land and air, others become cruisers.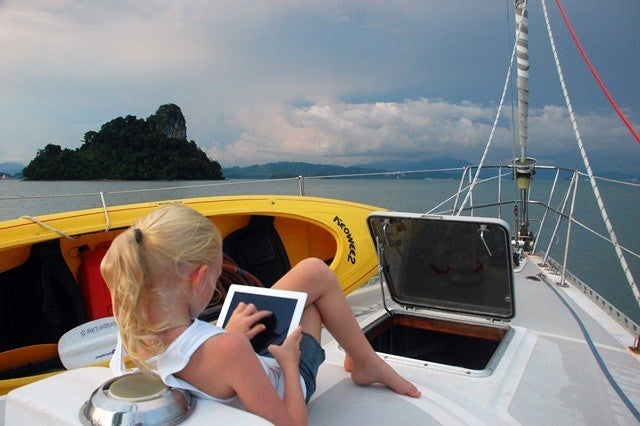 Cruisers are people who live on a boat and sail the waters. If you think sailing on a boat with your kids might be lonely don't worry you will have plenty of company. As reported in Cruising World by Jimmy Cornell, there were 10,000 cruising boats around the world in 2011.
"We are a family and know that our children need interaction with peers and so do the adults," says Behan. "We make it a point to look for other cruising families and it is wonderful. We will dinghy over to one another's boat for an evening chat or head to the shore for sundown and let the kids enjoy exploring the beach. We spent two years sailing in company with a family from Australia. We became very close and are looking at meeting up again in the Caribbean."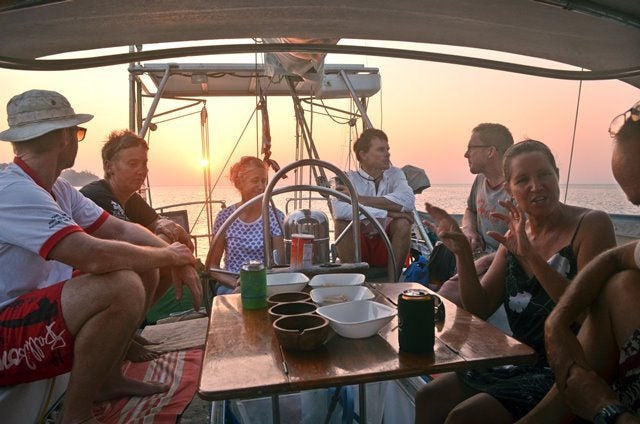 And while the community of sailing families is a thriving and enriching community the same can be said about the experiences with local families. "The world outside of the United States is often rich on the one thing me and Behan were always pursuing when we had traditional jobs- time. In Papua New Guinea there were boats waiting before sunrise next to ours with locals ready to welcome us and trade."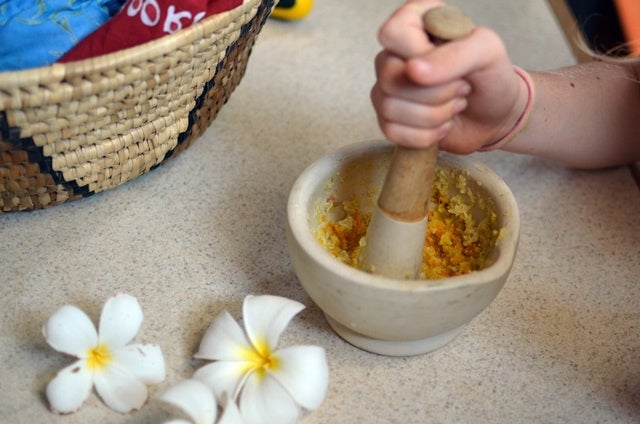 Values change when 9-5 schedules, commuting, sports, and other commitments are traded for unscheduled time together. Bedtimes are left up to the children, meals are a collaborative effort whether they are made on the boat or they go local to explore together, chores became adventures. That doesn't always mean they are fun but everything has to be rethought. Learning together has allowed Behan and Jaimie to know their kids better than when they were rushing them from school to sport to friends. They get to share first hand through experience their own knowledge and values for the importance of family and diversity.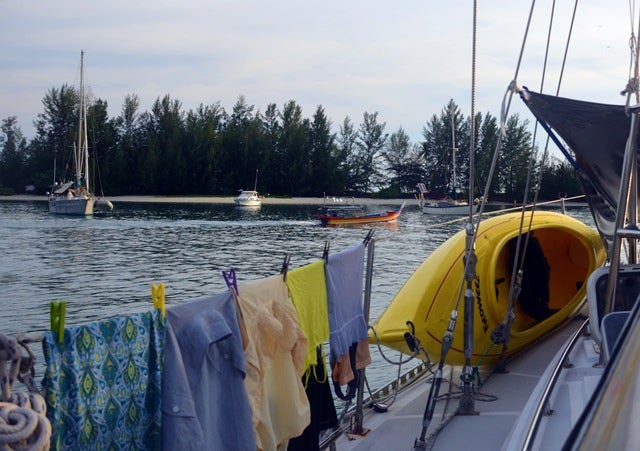 "We spent three years living in different Muslim countries in Asia and the Indian Ocean and they were some of our greatest memories. The people there were kind and welcoming. That is what our children knew and presented when they had a chance to talk to a school in the states. The students had a definite bias against Muslim people and because my kids had firsthand knowledge they were able to help them see the world as it is, not how media portrays it. This is something they were able to get authentically without us lecturing. It was invaluable."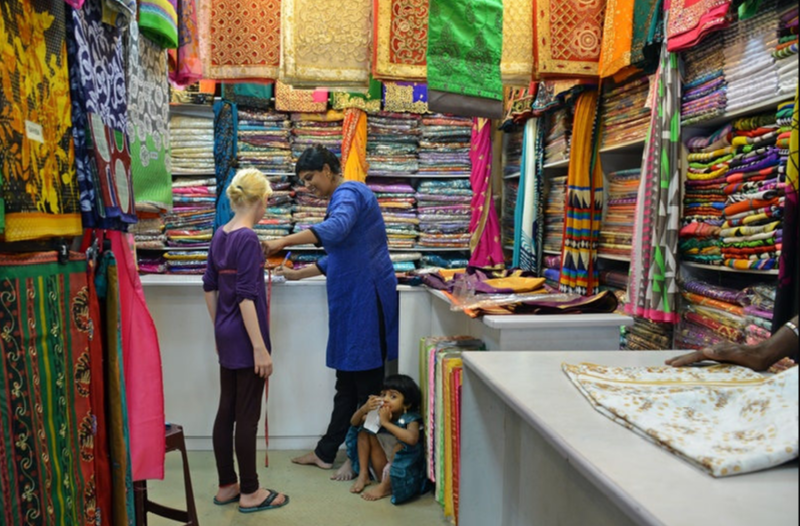 Beyond understanding world cultures there is also the idea of gaining perspective about world economics and your place in it. There were countries like Tahiti or even the U.S. where they couldn't afford to eat out because it was so expensive and then others where they were considered wealthy. The 2010 U.S. Census placed the poverty line for a family of four children under 18 years of age at $22, 162. Jamie shared that they make about $20,000 a year with three children. And while at times both he and Behan feel stressed they know this experience as a family has more pluses than minuses.
Cruising also creates opportunities for different more interesting conversations, "Before, when we would meet new people the first question people asked was, 'What do you do for work?' Your work defined you. On the boat when we meet with others for sundown your work hardly ever comes up because there are so many other things that we are experiencing."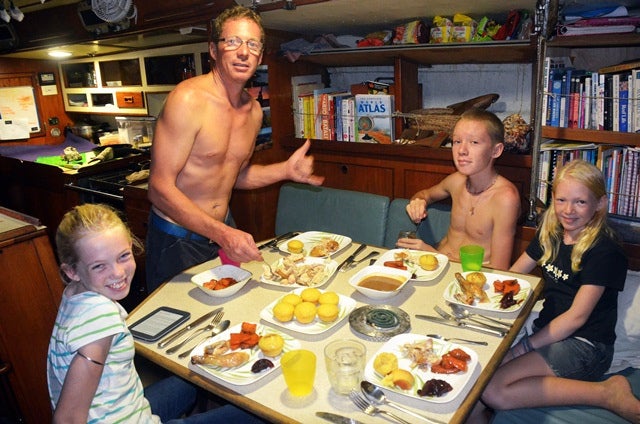 Letting go of the idea of wealth as one tied to the accumulation of objects and the pursuit of the highly acclaimed western value of busyness has literally opened up the world to them. They found out how little material things they actually needed, but it wasn't easy for everyone. Behan left a lucrative and successful career in marketing as well as long and deeply rewarding friendships. Always traveling and not having an address to receive mail or signal to check email, strains the best of friendships and leaves family on both sides wanting.
The process of not holding on to people, things, or even ideas of what should be, becomes a daily practice of knowing that what is most valuable is usually what can't be bought or sometimes even seen. Instead of trying to have more you learn about what is enough. This guides what you bring aboard, how professional skills are used, and how you make new friendships which, when you're a cruiser, means eventually saying goodbye. It is an inner as well as an external journey of balance, an appreciation of being in the moment— a spiritual rhythm.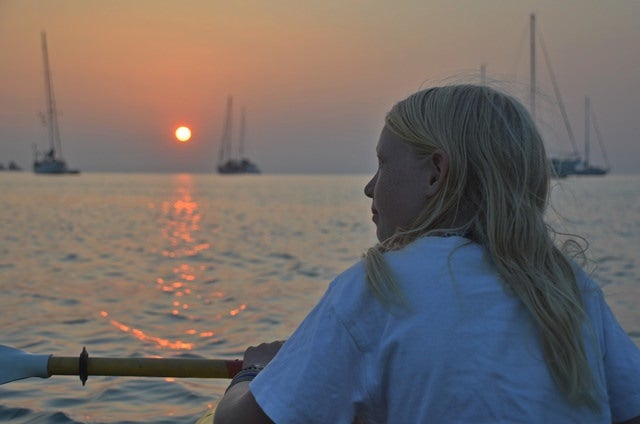 That natural ebb and flow of life is also a powerful draw. The ocean has long called sailors for its mystical power. It is a constant adjustment that brings the Sailing Totem Crew to check in with each other to see if they should keep going. So far, after eight years, the answer has always been YES!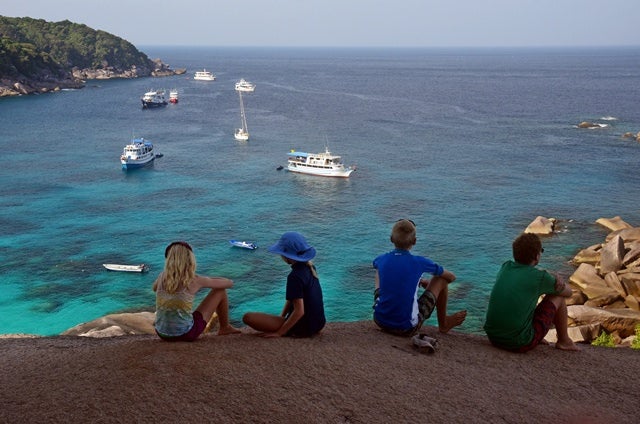 Look at that sea--all silver and shadow and vision of things not seen. We couldn't enjoy its loveliness any more if we had millions of dollars and ropes of diamonds. ― L.M. Montgomery, Anne of Green Gables
REAL LIFE. REAL NEWS. REAL VOICES.
Help us tell more of the stories that matter from voices that too often remain unheard.
This post was published on the now-closed HuffPost Contributor platform. Contributors control their own work and posted freely to our site. If you need to flag this entry as abusive,
send us an email
.