No sooner had we gotten back into the post-vacation rhythm of home life than Jackie and I found ourselves back on a plane: We're away again, in the Netherlands following a few days in London. As usual, even in the one week we've been eating out, I've come upon a number of things I'll be looking to make at home in one variant or another -- or in one case something I wish I could.
That unattainable dish was the lièvre à la royale - hare braised in a dark sauce enriched with the creature's blood - which we ate at Koffmann's in The Berkeley hotel. It exemplified the craft and good taste of the chef-owner, Pierre Koffmann: he contrived to retain the depth of the sauce but without heaviness. Even the slice of pan-fried foie gras was not over the top. This isn't something you see all the time, and it was only one among about half a dozen game dishes on the seasonal menu. I don't know that anyone does a better job with wild birds and quadrupeds than Mr. Koffmann, and eating at his restaurant in game season is a particular treat for someone who comes from a place where almost none of the "game" for sale actually comes from anywhere but a farm.
More likely to be attempted are the tortelli we ate at the newly reimagined Sartoria on Savile Row. The place has been completely rebuilt, and its kitchen is now in the hands of Francesco Mazzei, whose cooking at his previous restaurant, l'Anima, I always liked. These tortelli were filled with burrata jolted with 'nduja (a soft sausage from Calabria made with plenty of hot red chilis), slicked with a butter emulsion and finished with a few splashes of aged balsamic vinegar. Two things about this were eye-opening: the well-calibrated use of 'nduja, which enlivened the burrata without demolishing its flavor; and the success of that final touch of balsamic vinegar. It was a triumph of balance and worth taking a crack at. Also at Sartoria we had zabaglione for dessert - for the first time in years. What a terrific thing it is! The bucket of it that arrived at the table, ostensibly for two, could probably have served five - after we'd reached our limit, it still seemed to be pretty full. I think, though, that there are plenty of diners who'd have devoured it without hesitation. We'll have some at home, for sure (note to self: buy new bottle of Marsala).
Another blast from the dessert past was the plate of crêpes Suzette we ate in The Hague, at Cottontree City - which, unlike most other restaurants in town, is open on Monday. Not excessively sweet (nice tart citrus), and with perfect, pale crêpes that were permeated with the buttery sauce as they simmered briefly over a dining room burner (yes, they were flamed too). These are not actually difficult to make, and much of the cooking can be done in advance, so they lend themselves to dinner parties at home. Here they were served with a little scoop of ice cream: not classic, but a fine idea.
We'll be away for a while yet, and I'll be accumulating more ideas for future meals - and for future installments of Cooking Off the Cuff.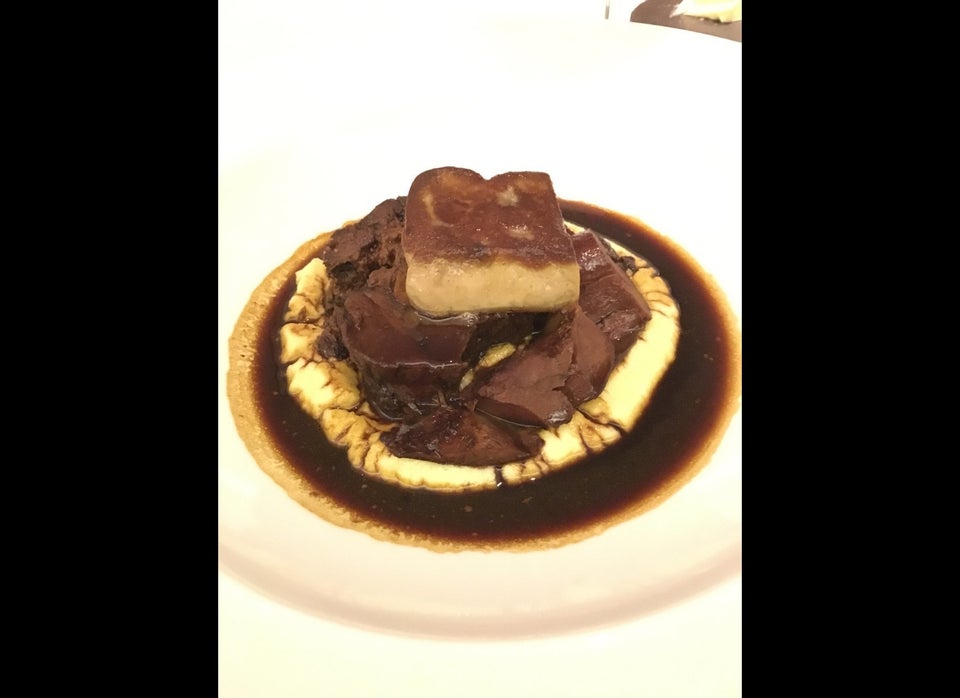 My Latest To-Cook List from London and The Hague