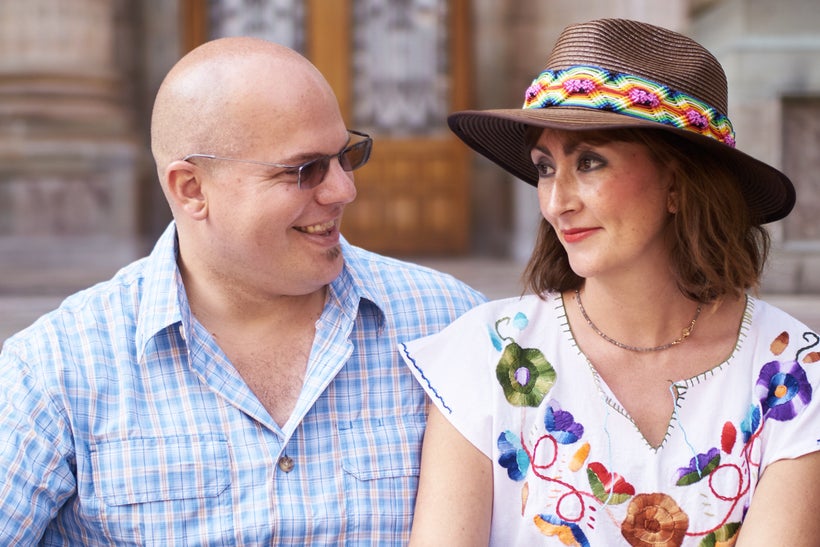 It's still dark out. My body is asleep and my mind is only beginning to come out of dream world. I feel a presence around me and it feels like I'm on in a swirl of revelation. I roll over, groggy and hardly coherent. And I hear the words, "Not everyone will change the world through positivity."
Now I'm awake and covered in goosebumps.
I grab my phone and it says 4:02am. I open up Notes and type in that sentence. Next I hear, "Get up and write." Once the light is on and my laptop open, I realized that it has been exactly six months since a certain someone changed my world through his negativity. So that's what I wrote about.
Six months ago my life looked very different.
My family and I were still relatively new to our travel adventure and living in San Carlos (Sonora) Mexico. I had a handful of American clients and three mastermind groups. I had never written for any major media publication. I had never been interviewed by any. I was just starting to come out of the sleep deprivation and physical exhaustion of having two babies in twelve months. I was in transition and lacked a clear vision.
I was tossing and turning in the summer heat that refused to dissipate even at night. I decided to get up and, when I grabbed my phone, I saw that my husband had emailed me a link. No words, just a link. I clicked on it and my heart broke. A member of one of my masterminds had taken his sense of abandonment, his jealousy, and all the pain of his life and directed it toward me, those closest to me, and my business. The first time a hater shows up in your life it takes a minute (or a month) to re-calibrate. I was on a wild wave of emotions and, to be honest, I didn't want to get stuck on the low end. It was my desire to grow through this experience and come out of it riding high.
I could sense a momentum. I could feel a silver lining.
Finally it dawned on me that his intention was to silence me and to shame me. He wanted me to go away. He wanted me to stop doing business. And he wanted me to suffer for leaving the U.S. He felt like I had been irresponsible and inconsiderate in my decision to do business online instead of off. In that moment I decided I would actively and intentionally do the opposite of what he wanted from me. I rose up, determined to be more present and more visible in the world than I had ever been. I set myself on a path of getting more clients and more business, and I decided to infuse as much happiness and pleasure into my life as I could possibly pack in.
We moved to Guanajuato within two weeks and I began working on my plan.
I found a lovely French Cafe to work in, and their eclairs and puff pastries brought me daily joy. I could look out the window and see the colorful buildings and hear the hustle and bustle of downtown. It was here that I took charge of my world. In the last six months:
*I worked with fifteen new clients in five different countries.
*I gave myself a 414% raise.
*I wrote and published a book.
*I wrote articles for Huffington Post, Elephant Journal, LifeGrid Magazine, ThriveGlobal, International Living, and Travel for Your Life.
*I have been interviewed by International Living, Surviving Mexico, and Global Gallivanting.
*I took my family on two vacations.
*I took three weeks off over the holidays and celebrated by spending seven days in San Miguel de Allende.
*I received thousands of dollars in unexpected money that seemingly fell out of the sky.
*I hired a housekeeper and nanny who help me manage my home and personal life.
*I rented an office that comes complete with a peaceful garden so I can relax, focus, and do my best work.
*I receive daily emails from people all over the world who want to work with me and are happy to pay my fees.
*I get almost daily love letters from clients telling me about the wins they are celebrating in their businesses.
*I found the truest friend and sister I could ask for.
*I have crystal clear clarity and know my mission to my bones.
Because of that nasty, negative push, I was moved to action. I countered the negativity with my positivity, and I pushed back. I learned how to transmute the bitterness, jealousy, and anger that one man wanted to spew on me into the greatest six months of my life and career. I had for many years identified with travelers and business women. Now I am also alchemist, goddess, and warrior. I changed my world. Heck- I changed the world of everyone I came across, and everyone who came across me. I became a positivity powerhouse.
Sometimes the hottest fires forge our most powerful and defining moments.
Who or what is lighting a fire under you now?
How can you transmute it?
How can you use it to propel you to greater heights?
I know I heard the words of the Divine this morning. I know not everyone will change the world through positivity.
But I know I will, and so can you!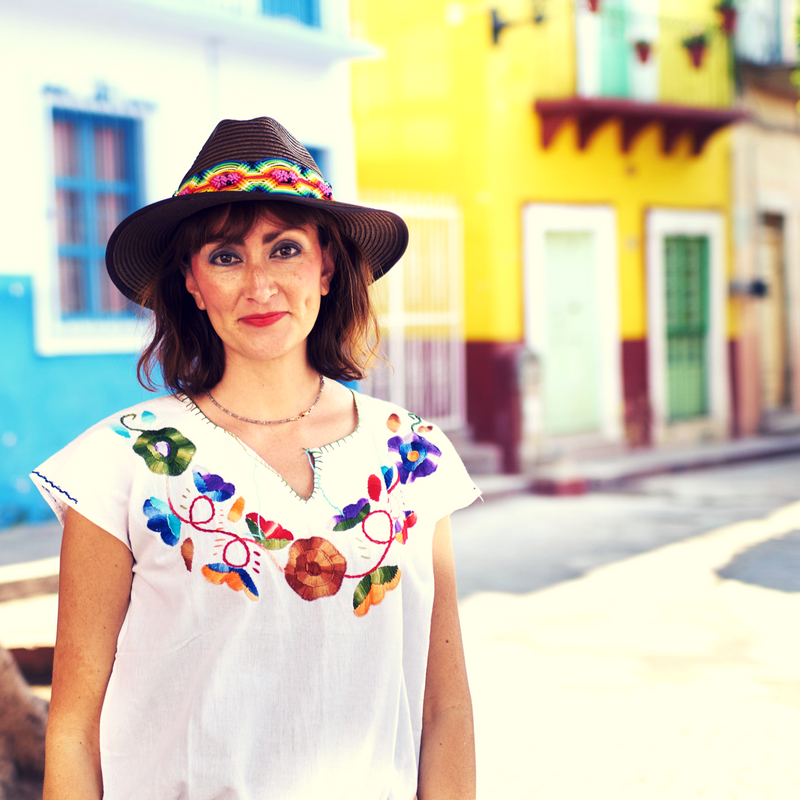 Monique Alvarez is an adventurer and unconventional entrepreneur. She facilities high-end Mastermind groups for female entrepreneurs all over the world. MoniqueAlvarezEnterprises.com
Calling all HuffPost superfans!
Sign up for membership to become a founding member and help shape HuffPost's next chapter
This post was published on the now-closed HuffPost Contributor platform. Contributors control their own work and posted freely to our site. If you need to flag this entry as abusive,
send us an email
.