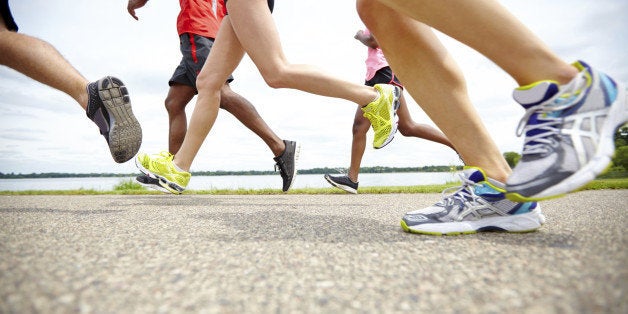 The marathon is over and, I must say: I accomplished what I wanted to....
I didn't die.
I kickstarted my health journey.
I raised money for Ronald McDonald Charities.
I didn't die.
Of course, the bummer to some may be that I didn't finish the marathon. But it's all about perspective and I did learn a few things from my journey.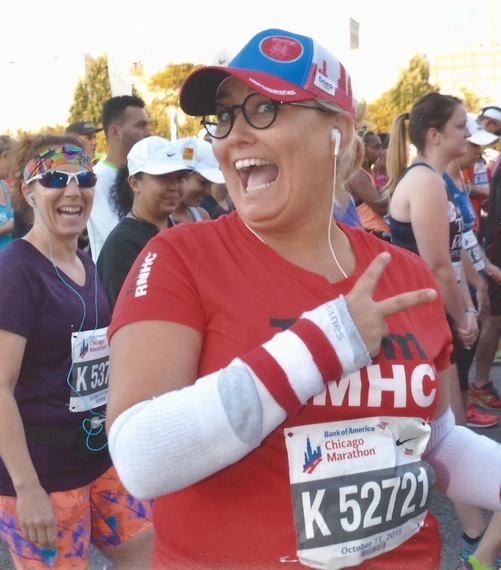 1. It's okay to dream big and set crazy goals. One thing people always said to me was, "Why didn't you just do a 5k? Or a half marathon?" First I say, I couldn't raise money for the Ronald McDonald Houses if I did a different run. Yes, I could do a bake sale and such but raising money for them this way is much cooler! We stay at a RMcDH for our son Winston's surgeries and without them we couldn't pull off his medical treatment.
And second, who cares if I set an absurd goal. Obviously, you don't want to get hurt and a marathon is a very serious sport so that part is super important. But my life role models are the people who took risks, possibly failed and then got up and tried something else.
2. You're not a loser if you are the only one that doesn't have a medal around your neck. The funniest part was at mile 8 when I decided I had nothing left, and I was done. I stopped and cried a good cry on a bench by myself as people walked by; my hubby called at the perfect time, and he was happy I was still alive and then I caught a train. I held my head high and still was so proud that even in the midst of my crazy busy life, I managed to do something. Which running 8 miles for me is actually pretty great. And as we know, something is better than nothing.
I still laugh that when I tell runners I only got to mile 8, it's like they quietly mourn my attempt. I can see their disappointment for me in their eyes. But I have to admit, I get it. Running is a lifestyle, a sport, and when a marathon is well trained for, it's a personal challenge of you against the pavement.
My mentality was different. I used the Chicago Marathon as a "hello again" to the world that I wasn't going to lie down and give up that things didn't go my way in life. In 2009, I had the high of winning a reality show (HGTV's Design Star Season 3) and then life threw us a left hook with the next six years full of serious medical adventures with our son, losing most of our material possessions and I coped by comfort eating. (Note to self: next time cope by working out.) So I felt I won just by even showing up to the race. Or at least that's what my mom would say. :)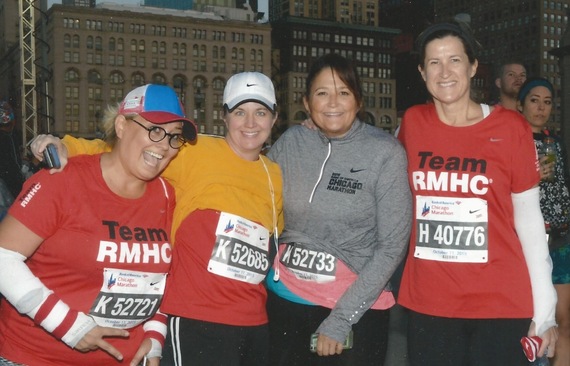 3. LAST....Set another goal. I don't know what my next absurd life thing will be but there will be one. Rule a small country? Learn to dance a polka? Raise a bear cub? Who knows....I do have on the bucket list to do an open mic night at a comedy club and see if I get heckled off the stage. That one seems way easier than a marathon!
That weekend, I gained a lot of respect for all of the runners out there in the world. Going to the pre-marathon expo and being a part of the madness was actually quite a lovely community of people who had a lot of stories of persistence and perseverence. Plus I made so many new friends and memories despite not completing it that for that fact alone it was even worth it. And as I sat near the finish line with no medal around my neck, I still loved watching people complete it... and it made me want to do try it again. So don't be scared to attempt that marathon or half marathon on your bucket list because failure is only failure if you don't get out there and attempt it.
Happy life adventures to all of you! Don't be scared to take a risk in life and please share your stories of your own personal success! I love to hear how all of you are out there rocking life and trying new things!
Related