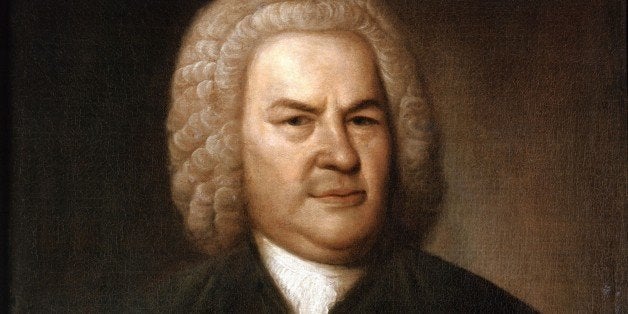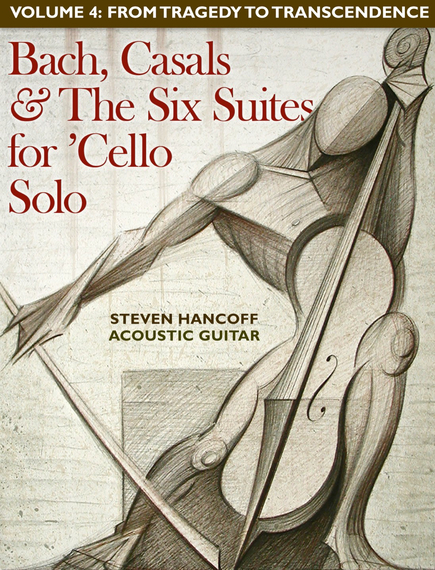 Anyone who can recall the ballistic fascination of their first pop-up reader would thrill at opening Steven Hancoff's newly released e-book "J. Sebastian Bach: Pablo Casals and the Six Suites for 'Cello Solo." As with other deeply inspired oeuvres, the artist had no thought of a mammoth multi-volume multimedia masterwork when he wandered into a love of performing Bach on acoustic guitar.
Hancoff's unpretentious style and prophet-like enthusiasm can produce the sense of overstaying a visit with a garrulous uncle whose belabored scrapbook holds no interest -- until the volume bursts open, and magic starts happening. The 36 movements of the six suites transcribed for guitar can be had on on three CD's. But that's like buying the soundtrack and never seeing the movie.
To call it an album would sell it short as a video tour. To call it a narrated musical documentary would discount it as an odyssey through painting and sculpture. To call it a history book would be to deny the romance of its narrative.
World-renowned Pablo Casals was 13 when he discovered the crumbling manuscript of Johann Sebastian Bach's "Six Suites for Unaccompanied Cello" at a seaside thrift store in his hometown of Barcelona on the very day in 1889 when his father gave him his first full-sized cello. Casals made a global institution of the suites that had been composed in 1720 but were first published and performed generations later. It was his calling until his death at 96.
Hancoff's fervor for the Bach suites echoes the cellist's devotion. And the serendipity of the boy's discovery parallels Hancoff's chance meeting with Segovia protégé Michael Lorimer who introduced him to the work a century later. Hancoff calls his book "an accident."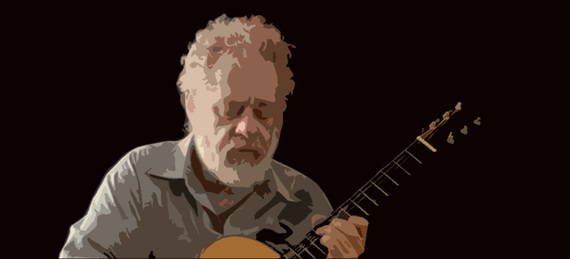 Taking a break from a sterling career as a musical ambassador for the U.S. State Department and peripatetic performer with an international reputation for playing folk, ragtime and New Orleans jazz on acoustic guitar, Hancoff committed himself to learning the now-popular cello suites with an aim to transcribe them for guitar and make a record. His attempt at liner notes exploded into a digital banquet.
"Guitar, unlike cello, is able to play harmonies," Hancoff explains. "The creative juice is in harmonizing the cello suites. Bach is the shoulders we all stand on. Bach essentially created Western harmony. So I decided to learn more about the man and the musical ambiance of his time."
The experience of the e-book contrasts Hancoff's natural, even folksy, delivery with slickly produced graphics and video, gliding so smoothly from one turn to the next that total immersion is irresistible. Hancoff's pleasant YouTube video promotions do no credit to his eight-year project. In the e-book, strains of music dovetail with what is the largest collection of Bach-inspired visual art ever amassed. One may also select a chapter and advance the pages with a sweep or click at any desired pace. It is an antique subject elegantly rendered in an impossibly light 21st-century container.
The tragedies that befell Bach's personal life could have made him retreat from a productive musical career. "Yet he did not become embittered to hate life or to feel victimized," says Hancoff. "He went on to write music that celebrates life. His gift was to grow it, deepen it, make it better, and give it to the world. The suites move you through the entire human experience from tragedy to transcendence to wonder, celebrating life as gift. That would be a great lesson for us to learn."
Punctuated by the occasional "Amazing Story," the episodic text glances through the lives and works of famous musical families, philosophers, scientists, mathematicians, artists, poets. As a pocket encyclopedia, it provides accessible treatments of music theory and art vis-à-vis the golden mean, geometry, astronomy and physics. A picture-packed glossary accompanies a scholarly bibliography and thunderous acknowledgements.
Centuries-old paintings set the scene in visual history. A thousand images animate the journey, including 300 works of contemporary art that dance through the escapade, lionizing the Baroque composer and his tormented but gifted life in Germany. A weighty slice is dedicated to Casals alone.
Hancoff steps back from his vast and intimate creation still marveling at how he got here. "We stand on the shoulders of Shakespeare, Bach, Newton and Darwin. Everything of our culture comes from those four people," he swoons. "I'm full of gratitude, let me put it that way."
The four-volume e-book "Bach, Casals and the Six Suites for 'Cello Solo" was released June 23, 2015, exclusively on iBooks. On the same date, Hancoff's audio recording of his transcription of the complete cello suites entitled "The Six Suites for 'Cello Solo for Acoustic Guitar" was released as a three-CD set on iTunes and CD Baby.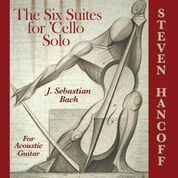 Related
Popular in the Community