When I woke up on September 28, 2013, two things struck me immediately: The electricity was still on and outside, the city was eerily quiet. While having electricity in Guinea was rare, the stillness hit me first -- no honking sounds from passing cars, no street vendors offering their wares, just overwhelming silence. During my time in Conakry, Guinea's bustling capital city, silence had become an omen of trouble. It meant an email from the embassy encouraging me to stay off the streets, a phone call from a colleague telling me to go home, tires burning at intersections, gunshots, barricaded streets, closed shops and violent protests. Since 2011, political violence and ethnic clashes have killed more than 100 people in Guinea.
But when I woke up that morning, quiet meant something entirely different. Guinea was holding its first legislative elections in over a decade. Initially slated for 2007, the elections were delayed by a military coup d'état and intense political gridlock. Visiting the polling stations that day, I was touched to see so many Guineans standing patiently in line to vote. Men and women, from different religious and ethnic backgrounds, old and young -- especially the young! -- turned out early and in great numbers.
Considering that the period leading up to election day was tense and tainted with ethnic manipulations, the calm and relaxed atmosphere in the stations I visited was especially heartwarming. At one polling station, I witnessed with pleasure an intense yet friendly debate between soccer fans, hoping to determine once and for all who the better player is, Cristiano Ronaldo or Lionel Messi.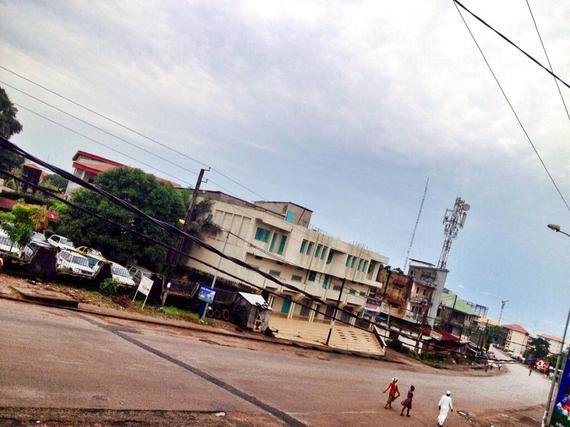 Unfortunately, Guinea has struggled to capitalize on the hope so fervent that day. A month later, Guinea's Supreme Court has yet to finalize the results. The provisional results published three weeks following the elections showed the ruling party and its allies obtained 60 of the 114 available seats in the national assembly. Guinea's main opposition parties are contesting these results, however, claiming fraud favoring the ruling party. People fear that the dispute will lead to street protests, crackdowns and a plunge back into the violence and bloody repressions that have marked the country's past.
Elections are about more than just choosing a governing body. They represent the values and beliefs a society shares, what matters to them. They symbolize hope. Elections should be treated as a process, rather than a specific event. Emerging democracies need support through all the phases, from the pre-electoral preparation to the announcement of the results and beyond. Failure to do so has proven devastating. In 2010, post-electoral violence in neighboring Cote d'Ivoire demonstrated the human, material and political cost of failed elections.
Apart from the technical drama of electoral cycles, citizens must agree on the "rules of the game" for deciding how their country is managed. This allows them to build trust in each other as well as the system and ensures that everyone's interest is reflected, regardless of whom they vote for or where they come from. We sometimes take this for granted in the U.S., but no matter how divisive our elections are, we have strong democratic institutions and know that there will be another chance to make our voices heard.
Since 2001, Search for Common Ground, the organization I work for, has partnered with Guinea's civil society and media, to promote peaceful resolution of conflicts and support the country's transition to democracy. We train journalists in the overall electoral process, educate the public on their rights and responsibilities, monitor elections and promote youth and women leaders. Although the elections are over and the cameras turned off, our team will continue to work towards a peaceful, stable and democratic Guinea. It's a long-term commitment.
Though back in the U.S., I am still committed to a peaceful Guinea. It's because of the infectious hope I felt while in the country. This was perhaps best illustrated at the last polling station I visited. There, a sun halo appeared in the sky, causing excited chatter from the voters in line. Two of them grabbed my colleague and me by the shoulders and exclaimed, "This is a sign from God! Things are going to change for the better. Go tell the West that Guinea is going to be great!"
So here I am, passing on the message: Guineans are ready for peace, stability, and prosperity. They cannot do it alone. The international community must continue to support this fledgling democracy.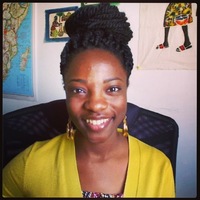 REAL LIFE. REAL NEWS. REAL VOICES.
Help us tell more of the stories that matter from voices that too often remain unheard.