This summer, I headed for a fun foodie weekend in the Dominican Republic. I went to hang out with a friend and take in the Flavors of the World -Miami, an event that included 4 talented hotshot chefs from Miami; Jose Mendin, Bradley Kilgore, Jeremy Ford and Wesley True cooking up great food on the beach at the Casa de Campo Resort. The chefs all brought their A game, cooking up some of the best beach food I have eaten in years.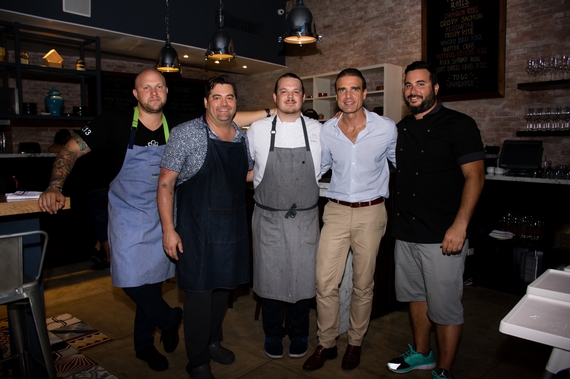 Arriving at Casa de Campo, I got a lot of what I expected to see at an upscale Dominican resort -- a mix of local Dominican and international success stories: ex professional baseball players, lawyers and business people plus warm water beaches, balmy weather, tropical, poolside fruity drinks, gorgeous villas and top notch hospitality. At one dinner, I even sat next to the gorgeous Dominican runner-up for Miss Universe!
But what I did not expect to find was the level of conscious community support and services that this first class resort was actively involved in on the local level in the neighboring town of La Romana.
The impact that Casa de Campo's generous funds have on the local community would make any organization proud. The following are a few of the local projects that caught my attention and were particularly impressive.
Mission International Rescue (MIR): This academic and vocational education program is targeted specifically for girls grade 5-12. Casa de Campo supports MIR's, assistance to families and children from the Romano community to escape poverty through education and special services. The MIR School for Girls helps improve the almost 60% dropout rate for girls in the community after grade 5. Founded in 1998, it now proudly trains over 750 girls with a graduation rate of 95%. Some of the options the girls may choose from are professions in the field of culinary arts, nursing and hospitality.
Ball Boy Program, La Terraza Tennis Center: Another very popular project is the Ball Boy program at Casa de Campo's La Terraza Tennis Center. Founded in 1988, it was designed to help local Romana kids learn the game of tennis and get an education, with the aim of supporting them in actualizing a brighter future. The local children love it because they learn a fun athletic skill while getting their education funded. They even get to participate in some very high level tennis tournaments. The participants often go on to coach at tennis camps in the States.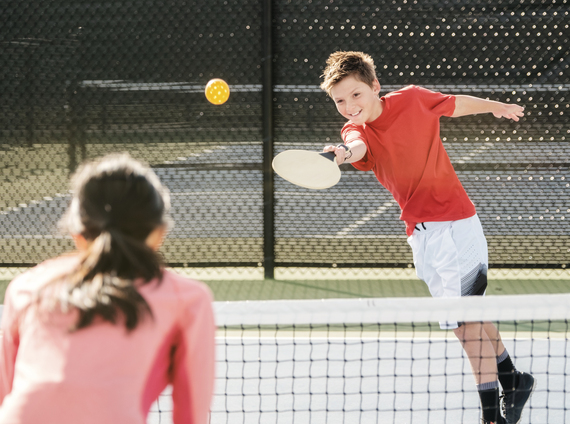 Café de la Leche Social Events: Ongoing community support also comes from the individual owners and residents of Casa de Campo - they participate in Café de la Leche social events that support the Patronato Hogar del Nino, a comprehensive health and education center. These weekly "coffee socials" rotate throughout the properties in Casa de Campo and raise funds to provide the necessary supply of milk for the children aged 0-2 years in the Infant Room at Hogar del Nino. In fact, these Café de la Leche gatherings fund 80% of the milk needed for the infants.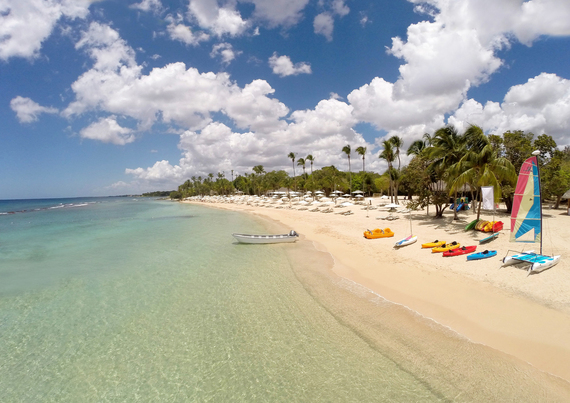 It felt good to spend time on vacation at a beautiful resort. But it felt even better to know that I was supporting a resort that cares about its community. Next time you choose a beautiful beachside resort like I did, I recommend asking what they do for their local community, too. I was delightfully surprised.
Calling all HuffPost superfans!
Sign up for membership to become a founding member and help shape HuffPost's next chapter