Not My President's Day: A Nationwide Day of Protest Through Performance, February 20, 2017
Are you a bad hombre, a nasty woman, a Trump voter with buyer's remorse? Will you be celebrating February 20 as Not My President's Day? If so, join us in staging a nationwide day of protest through performance.
BAD AND NASTY (aka Bad Hombres and Nasty Women) is a loose knit coalition of artists and activists from the U.S. and beyond who are tired of waking up every morning since Election Day 2016 feeling angry, scared, and sad. The collective is the brainchild of Holly Hughes (who fought Jessie Helms for her artistic freedom all the way to the Supreme Court) and Lois Weaver (co-founder of Spiderwoman Theatre, Split Britches, and WOW Café Theatre).
Our collective has over 1700 members, and counting, from across the country and around the globe who are hosting events throughout the month of February. There may be an event happening near you. If not, create one (or brand an existing performance as "bad and nasty") and add it to our website.
Our DIY technology toolkit will make it easy to promote your work. Go to our website badandnasty.com, join our FaceBook group, and follow us on social media: Twitter: @badnastyevents; Tumblr: @badandnastyevents; Instagram: @badnastyevents; and YouTube.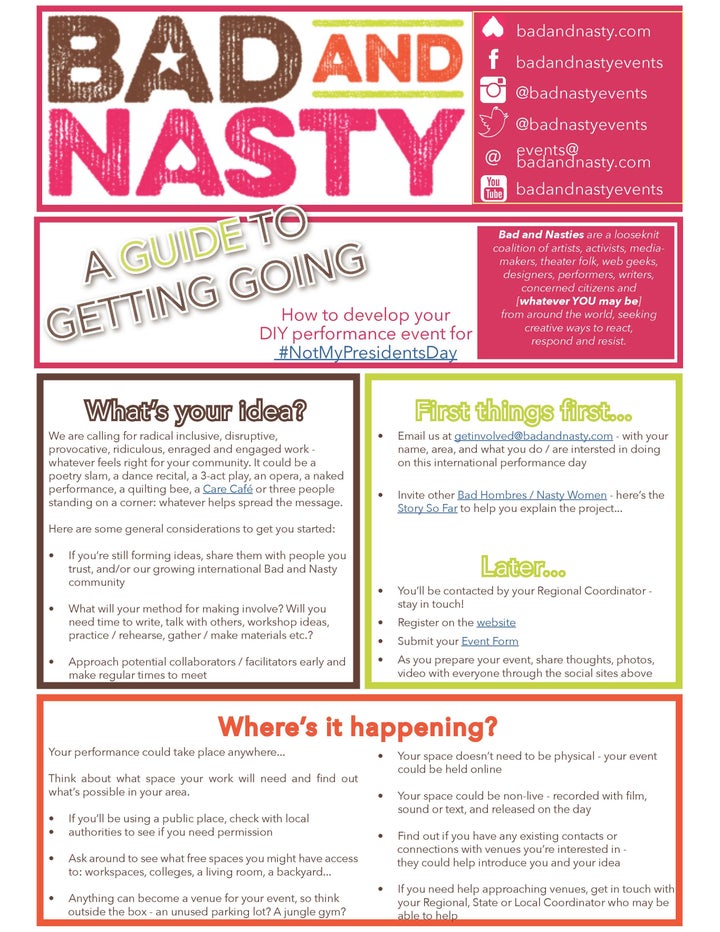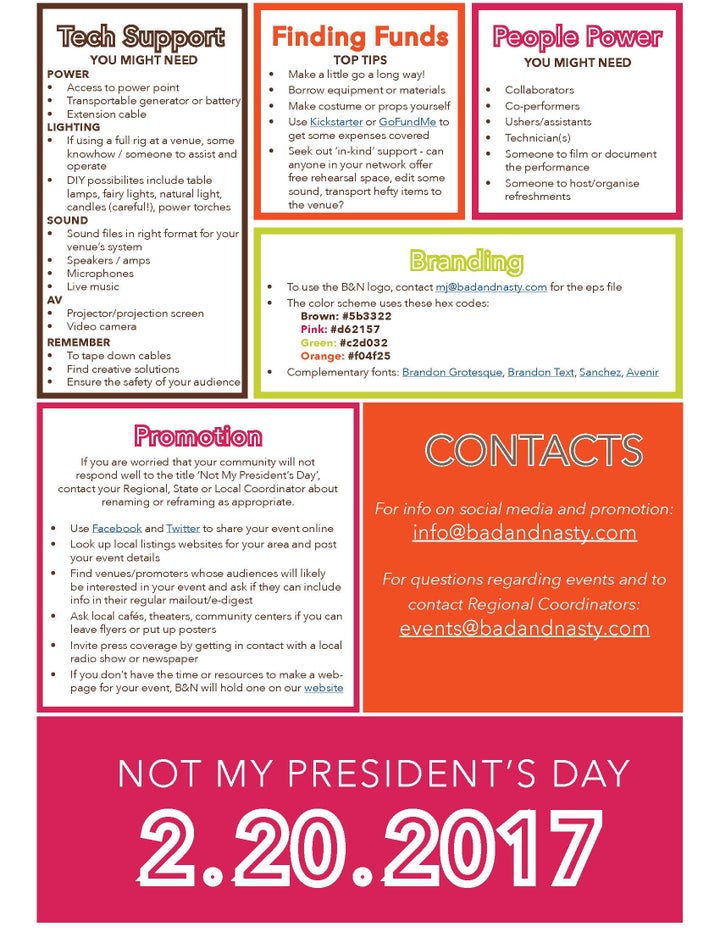 Related
Popular in the Community