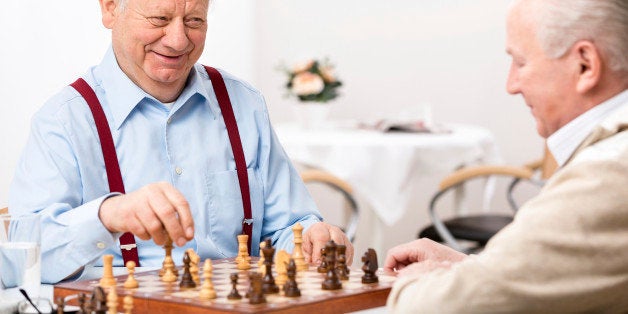 I have been sleeping around lately, although that is not how it sounds. However, you won't catch me at home some nights. I have been sleeping in the homes of elderly family members, doing what I can when I can.
One evening not so long ago, on my 5 minute dash to my home from the train station, I saw an elderly man who steadied himself along the sides of buildings as he walked from store to store.
"Would you like me to walk with you?" He answered, "Yes." And we did. 30 minutes later I was home.
My life has been punctuated with the wisdom of elders. Beginning with my first elderly neighbor, Mrs. Miles whose stories took me into worlds I would never know. There was Mrs. Ruth Keith from Pittsburgh who received her Bachelor's degree at 78, and her Master's at 81.
I have been impressed with the resilience of age from family members who defy age by their mindset. Professionally, I have had the privilege of serving notable elders in the development of their dreams, including Dr. King's former attorney as well as my dearly departed friend Odetta, folk singer and activist. But this walk ...with this stranger...enlarged my heart.
Note to self: find a way to serve elders who live alone.
I do what I can. There are others who do what they can. I think we can do more. I have an idea how...I've been taking notes from thought leaders and best practices.
I listened to Jalak Jobanputra last year as she talked about global changes over the next 50 years based on population growth (7 billion to date); advances in technology and "what in the world" it could all mean. One significant point is that developing countries with the youngest populations have the fastest growing consumer markets. They will have the purchasing power that will shape the world and innovation. Conversely, an aging population could create stress on the economy without advances to enhance seniors' productivity.
AARP, another model of best practices, has taken great measures to redefine aging as a time of possibility. Its latest campaign "Life Re-Imagined" invites people to discover their core gifts and extend their life's journey through the productive use of such gifts.
Jalak's projections, AARP's tools for living and a population of youth who lack engagement made me think of Hubert Humphrey's often quoted moral challenge to government -- that it will be judged based on society's treatment of elders and children.
The issue is global, leading me to look beyond America's borders. I began to think of solutions that could empower elders, generating jobs for youth while expanding their commitment to community and developing their personal vision, similar to Peace Corp or Job Corp. However, the example that inspired me most is the Israeli Defense Force, where youth must serve for two to three years in the military. I am suspending politics to focus on the practical example: the creation of a youth service corps solely dedicated to a specific need; in this case the service of elders.
In theory, the service corp would offer life or companion services, not health services. This could include escorting elders to the store, visits to friends or sitting with hospitalized elders during visiting hours. Participants would be matched to elders and be supervised through local organizations.
I see jobs. I see impact.
Youth ages 18 to 20 would be incentivized in the same way those in the military forces have been. Instead of a GI bill, they would receive a "service bill" -- each year of service would be exchanged for one year of education at college or elsewhere.
In addition to a stipend, youth would receive "vision career planning", a method of career planning based on the cultivation of vision. The method is based on the premise that vision helps to clarify decisions and fuel direction. I have been designing and piloting this method with a workforce development agency dedicated to helping adults find employment and self sufficiency. Participants are encouraged to consider their "career story" as a way of developing vision and securing employment. This process is not unlike the tool AARP has employed to help adults see life beyond retirement by focusing on their core gifts.
2020 is 7 years away. The Institute for the Future posits there are 6 drivers of change in its study, Future Work Skills 2020. One of those drivers is "extreme longevity." While they do not attempt to forecast jobs of the future, they do offer 10 critical skills needed over the next 10 years; two of which are "sense-making" and "social intelligence." Both are critical skills for the youth service corp.
Lastly, there is immeasurable impact for a youth service corp dedicated to elders. I was 12 when I met Mrs. Miles and I was uncomfortable. I could think of nothing I wanted to do more, than to go back to my home and play in my room. Gradually, I grew beyond discomfort to discover her playfulness and a dear friend. I was 16 when Mrs. Keith opened her home to me in Pittsburgh, inspiring education and entrepreneurship. And when they passed, the deposits they made in my life took deeper roots. I can only imagine the impact these kinds of exchanges could have under the banner of a youth service corp for the youth.
So there it is. I see possibilities. What do you see?
Calling all HuffPost superfans!
Sign up for membership to become a founding member and help shape HuffPost's next chapter