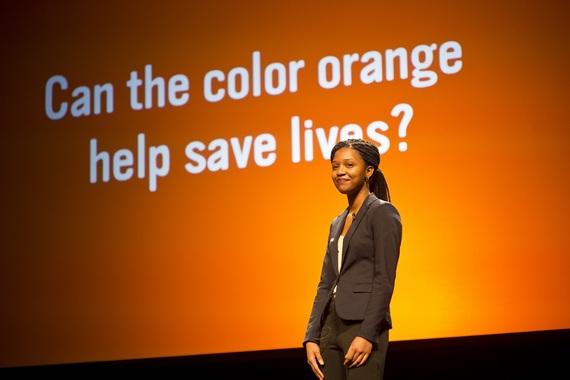 On June 1, a gunman opened fire in an engineering lab at UCLA, killing two and setting off a mass manhunt and a campus-wide lockdown.
Every few months, somewhere in the U.S., a community suffers a mass shooting. The perpetrators of these crimes are often armed with assault weapons and high-capacity magazines. In California alone, we have suffered such a tragedy every year for the past three years--at Santa Monica College in 2013, near UC Santa Barbara in 2014, and at a terrorist attack in San Bernardino in 2015. The violence at UCLA provoked little national outrage because only two people died.
This is senseless. Two people is too many. Just as tragic as these mass tragedies--which attract national attention and Congressional promises, almost always broken, to do something--are the shootings of individuals that happen in American cities every day with little to no fanfare from outside a particular family or neighborhood. More than 32,000 Americans die each year from gun violence.
June 2 is National Gun Violence Awareness Day, and around the country, people are coming together to say that we cannot allow one more victim, much less one more mass shooting, before we take action. As a longtime supporter of sensible gun laws, I join them today to call for action from our elected representatives.
The origins of National Gun Violence Awareness Day date back to January 29, 2013. On that day, 15-year-old Chicago high school student Hadiya Pendleton, who had just marched in President Barack Obama's second inaugural parade, was gunned down and killed while enjoying an afternoon in the park with her friends. June 2 was her birthday--she would have been 19 this year.
Promising young people like Hadiya are shot and killed with tragic frequency. Last month, another Chicago man, whose efforts to resume his education were featured in the CNN documentary Chicagoland, was shot and killed. Since Hadiya's death, gun violence in Chicago has only increased, with 69 people shot and six killed on Memorial Day weekend alone. In fact, six other cities suffered shootings this past weekend, and in New York, families are demanding what should be a right for all children--safe schools.
In my hometown of Los Angeles, gun violence has increased slightly. In one incident, full of the same devastating irony of Hadiya's death, a young man was shot just outside Compton's Robert F. Kennedy Elementary School--a campus named after a champion of gun laws who was himself shot and killed. I voted for him in the California primary before he was murdered, and I was at the Ambassador Hotel the night he died. Since then, I have been a staunch advocate of sensible gun laws.
California suffers shootings despite having some of the toughest gun laws in the nation. Last month, the state Senate passed 11 new bills last month restricting the use of guns. It is the most ambitious gun control effort in our state in decades, and I applaud it.
But we still need federal action. Hadiya's friends began the movement to make June 2 National Gun Violence Awareness Day and observe it by wearing orange, the color hunters wear to protect themselves from fire. Last month, members of Congress introduced a resolution to officially establish the day, and to name June National Gun Violence Awareness Month.
The resolution's sponsor, Rep. Robin Kelly of Chicago, made a telling comment about Congress' inability to act on this issue. She said, "This Congress has proven there is no appetite to end gun violence."
I'm afraid she's right. The only way we can start to change is marking this day, and this month, and demanding action. Let's call on our national representatives to do everything in their power to stop one more young person from falling victim to senseless gun violence.
Eli Broad is founder of The Broad Foundations and a longtime advocate for sensible gun laws.

Calling all HuffPost superfans!
Sign up for membership to become a founding member and help shape HuffPost's next chapter