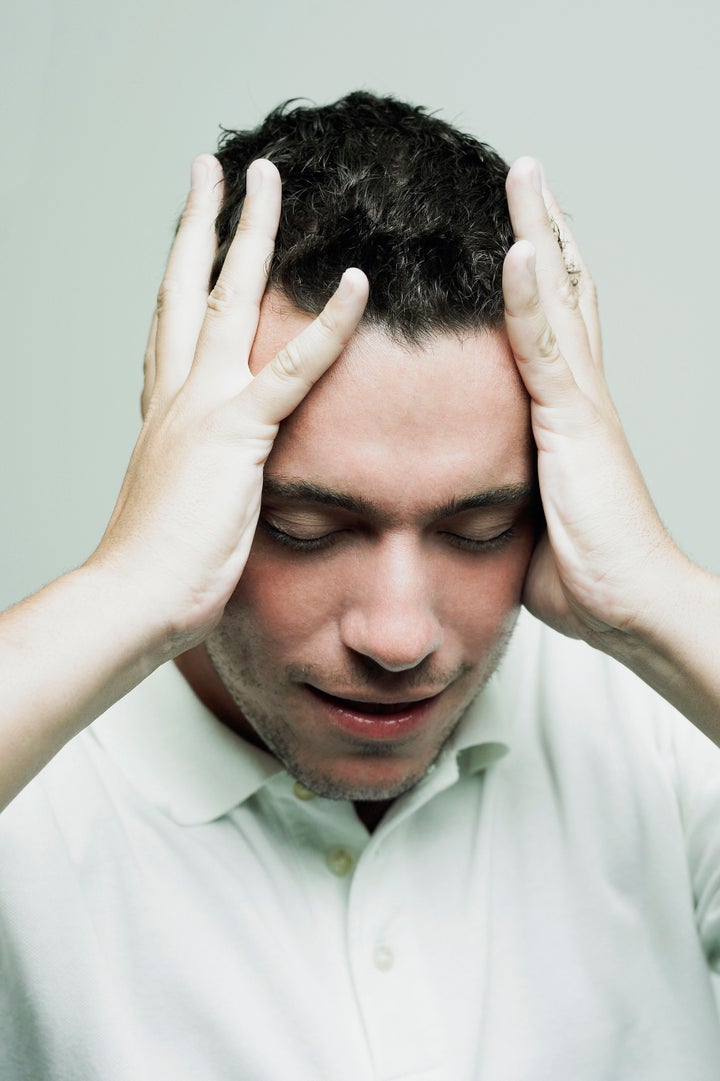 A common misconception about divorce is that lawyers will take care of everything in your case. Too many men watch their own divorce unfold as idle bystanders without realizing they are the experts in their divorce, not their lawyer.
Failing to fully engage in your case is one of the stupidest mistakes men make in divorce because it's a destructive and completely avoidable blunder.
As mentioned in my book "The 10 Stupidest Mistakes Men Make When Facing Divorce," the most difficult clients are the ones who "don't sweat the small stuff." They are the ones who don't care about the details and don't pay the attention necessary in order to help themselves. They also seem to be the ones who are most likely to blame their lawyer if they don't get the result they like.
A trademark of the "don't sweat the small stuff" guy is getting in touch with his attorney only if there's a crisis. We'll get a call out of the blue from an upset divorced dad saying, "I haven't seen my kid in a month, and you're not doing anything about it!"
More often than not, the attorney's response is, "You haven't kept us informed as to the details of what is going on. We need you to update the specifics--the times when your wife refused to let you see your son -- before we can go back to court and take care of this."
That's why the men's divorce attorneys at Cordell & Cordell keep their cell phones on over the weekend and in the evenings -- when a crisis is most likely to happen as parents are home from work and kids are out of school. It's during the time off that arguments occur, threats are made, and someone violates the terms of the child custody agreement.
Many clients hurt themselves when it comes to dealing with the financial aspects of the case. Most men think of financial records as an annoying technicality they have to endure. Their impression is that the financial statement is simply some background for their lawyer and the records will be filed away with no significant impact on their lives. However, the exact opposite is true, as the information provided will dictate how you will live the rest of your life.
One of our firm's lawyers shared this unfortunately common example where a dad's casual attitude toward the financial statement was seriously damaging for his wallet.
Jim had been asked for months to provide his income and expenses information before his upcoming child support hearing. After finally "getting around to it," he dropped off a huge binder full of his financial statements at his lawyer's office the evening before his 9 a.m. support hearing, leaving his attorney with almost no time to review and prepare his documents.
The next morning Jim and his lawyer are frantically trying to review all of his information while in the waiting room outside of the courtroom. Jim's lawyer did the best he could under the circumstances, but the lack of organization was evident as Jim was ordered to pay a higher amount of support than he most likely would have if he had given his attorney an appropriate amount of time to prepare.
Jim apologized for dropping the ball, but he -- and his checkbook -- was reminded you only get one shot to make your case. You can't ask for a continuance because your client was lazy and didn't do his part.
Moral of the story: staying on top of your case as an engaged client can save a lot of sleepless nights.
Joseph Cordell is the Principal Partner of Cordell & Cordell, a nationwide domestic litigation firm focused on men's family law matters. Cordell & Cordell also provides a website dedicated to informing men on the divorce process and the challenges they face. Visit http://www.dadsdivorce.com for more information.