Seconds after Dumitru Popescu first levitated about a foot off the ground of his aerospace company's warehouse, he fell to his knees and screamed.
He and his colleagues at Arca Space Corporation had built a mattress-shaped vehicle that hovers in midair and, when its stabilizing features are switched off, allows riders to surf on the thrust of three dozen high-speed fans.
But he won't call the device, unveiled last week in a video posted to Arca's website, a "hoverboard." The term, popularized by the 1989 film "Back to the Future Part II," has lost its meaning.
A litany of Chinese manufacturers have already co-opted the word, swiping it to market their potentially explosive, two-wheeled, hands-free scooters similar to Segways. Popular as they have become, none of them actually, uh, hover.
"It may stretch the limit of common sense, since those are definitely not hoverboards in the literal sense," the chief executive of the New Mexico-based Arca Space Corporation told The Huffington Post by Skype from Bucharest, Romania, on Tuesday. "They're wheeled vehicles that are traveling on the ground."
Instead, he calls his flying machine the Arcaboard.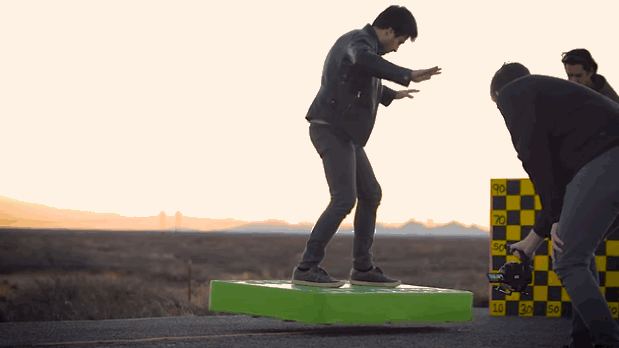 Propelled by 36 electric docket fans spinning at 45,000 rotations per minute, the board levitates vertically off the ground much like a Harrier Jump Jet. Like the other so-called hoverboards, it's powered by a lithium ion battery. But unlike the others, this one is powered by the same type of high-quality lithium polymer units used in its suborbital vehicles, so it won't burst into flames and explode.
It's not the first actual hoverboard. But unlike the concept device unveiled by luxury automaker Lexus in June -- until now, the closest anyone had come to a levitating board -- this one is for sale. Slated for delivery in April, the company is taking pre-orders for the nearly $20,000 device.
A person weighing about 150 pounds can ride the device for about six minutes before requiring a 35-minute recharge. By turning off the stabilization system, you can gently tilt the board up to 2 degrees in the direction in which you want to go.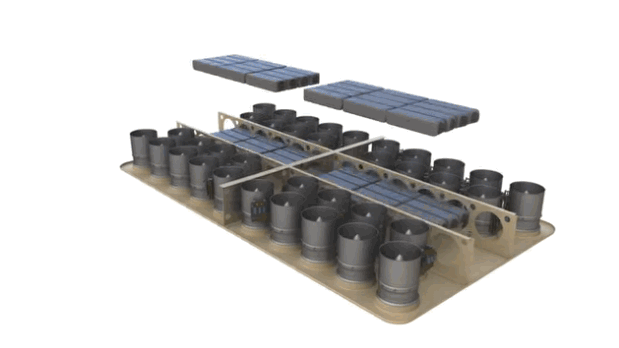 "If you are surfing, the experience lasts maybe a minute or so, if you jump from a parachute, the experience is maybe two to three minutes," said Popescu, a leather jacket-clad Romanian native who turns 39 on Friday. "With the Arcaboard, you get the six minutes of riding experience."
But it's not a toy. At least, it won't be.
Sure, the board was marketed with a rather silly promotional video as a sort of super-expensive recreational device. For now, it is. The company expects to build about 1,000 in the first six months of production, mostly for deep-pocketed enthusiasts.
But Arca Space plans to demonstrate the Arcaboard's practical applications at an as-yet-unannounced event late next month in Chicago. The company has spent the last 17 years producing Predator-sized drones, high-altitude balloons and suborbital vehicles. But Popescu said perfecting the Arcaboard is now "one of the highest priorities."
"In the future, in the years to come, when we'll be able to drop the price of this technology and also when we'll be able to increase the performance, this for sure could become a vector for mass transportation," he said.
It's easy to draw comparisons between Popescu and Elon Musk, chief executive of the rocket startup SpaceX and electric carmaker Tesla Motors. Both men are trying to revolutionize transportation -- Popescu with the Arcaboard, Musk with reusable rockets, electric cars and a high-speed pneumatic tubular system called the Hyperloop. Both men had to create luxury products to prototype their newfangled vehicles.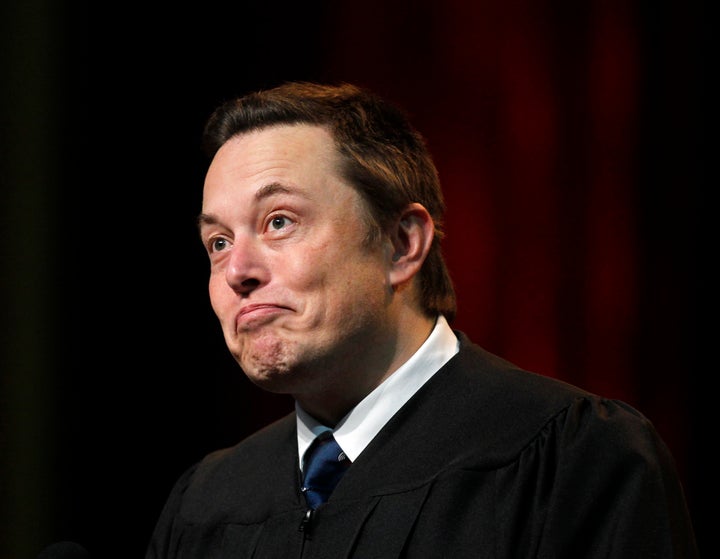 They even parallel each other in superficial ways. They're only five years apart in age. Both men are soft-spoken and matter of fact. Both came from abroad -- Popescu was born in a small city 100 miles outside Bucharest; Musk grew up in South Africa.
During an interview, Popescu said he found the comparison "definitely flattering."
"I am, for the moment, far from reaching his performances in business development," he said, adjusting his slick black leather jacket. "But, why not? Everyone should aspire to become someday at least as close as possible to Elon Musk, of course."
Clarification: An earlier version of this story implied that popular hands-free, two-wheeled scooters were Segways. They are similar to Segways, but not associated with that brand.