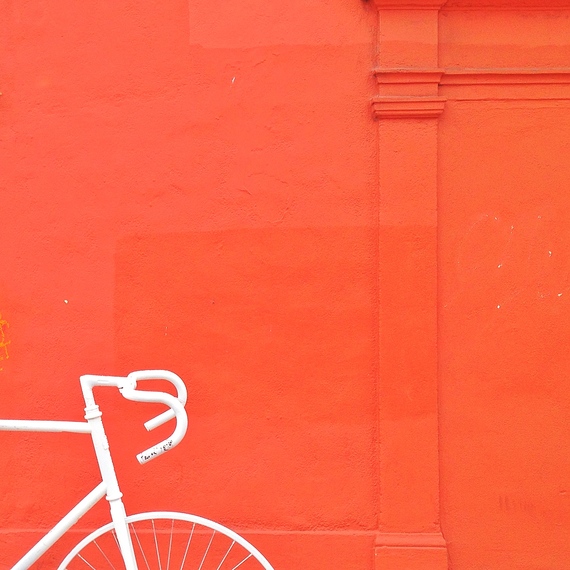 Inside/Outside: Images of Los Angeles | Manny Silverman Gallery breaks from its Abstract Expressionist focus with "Not the Usual Suspects 2," featuring an exhibition of paintings by Jamie F. Adams and photographs by Todd Squires. Curated by Gallery Director, Linda Hooper, Inside/Outside: Images of Los Angeles will present approximately 10 works by each artist, creating a dialogue between painting and photography within the hazy, urban backdrop of Los Angeles.
Feeding his love for photography, Todd Squires comes to his subjects from an intense interest in film and cinematography. A native of Los Angeles, Squires' work combines photography, digital art, film and mixed media. This body of photographic work has been greatly influenced by the advent of Instagram, through which the artist is trying to capture new visuals, ideas and concepts through images.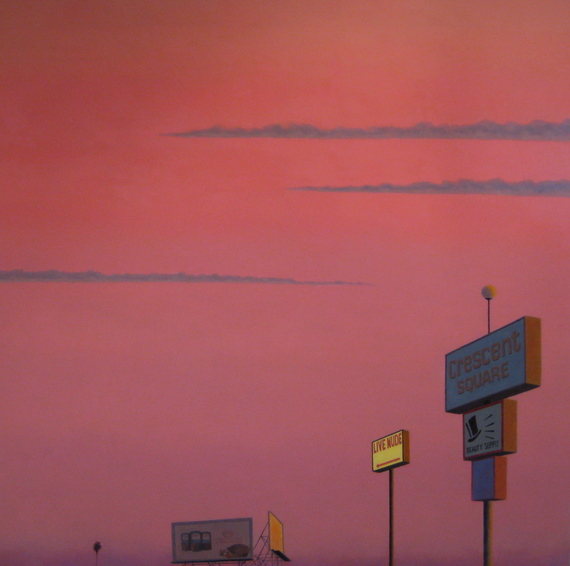 Jamie F. Adams was born and educated on the East Coast, before moving to Los Angeles in 1999. His meticulous paintings of clocks, light fixtures, roadside signage and palm trees, cast a sometimes eerie or "film noir" quality to the Los Angeles urban environment. Painterly, pink and yellow "magic hour" sunsets serve as beautiful backdrops to signage advertising gasoline or liquor stores. The works all share an underlying feeling for the passage of time as a seemingly tangible, yet unseen presence.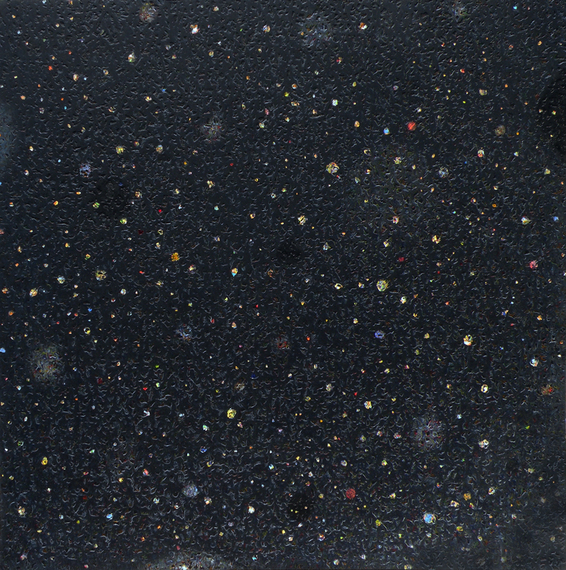 Richard Bruland: Continuum | Bruland's panels of shifting colors create impressions of hazy atmospheric landscapes when viewed from afar. From a distance, content completely dissolves into form with faint horizons and tones reminiscent of Earth and Sky. At close range, they are surprisingly complex revealing strands of multicolored acrylic paint that form nebulous vein-like structures. Each painting is an accumulation of many layers of acrylic paint over a textured field, sanded down to produce continuous blends of color and texture. His newest paintings show an increasing interest in adding a more specific content to his continuing focus on the transition from light to dark, as well as a curiosity towards more perceptual issues.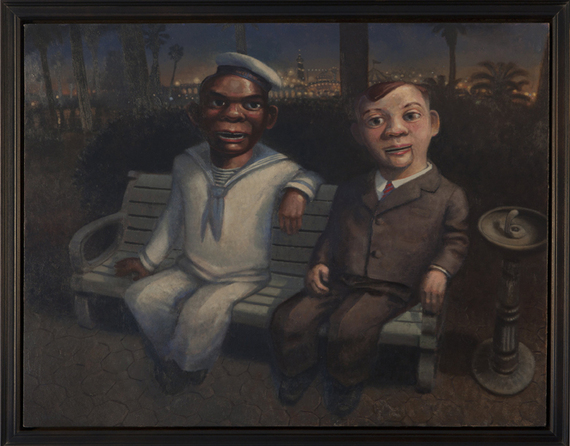 Peter Zokosky: Unsettled | Zokosky continually returns to portraiture. In his own version the subjects are selected because they embody a sense of mystery. They are both beautiful and unsettling. Infants, monkeys, clowns, and ventriloquist dummies are his muses. They seem to exist outside of the confines of certainty, as if we are not sure of the proper way to look at them. He does not seek to clarify and codify, instead, he embraces the uncertainty. Zokosky's paintings balance the complexities of the human condition. He expresses the absurd and the sublime, the tragic and the heroic, the engaged and the detached, the earthly and ethereal. The oil paintings are contemplative, still, engaging, and a bit disturbing. Mindful of the folly, and propelled by genuine awe, he examines subjects we don't fully understand. Zokosky's audience knows that if they don't quite get it, they got it.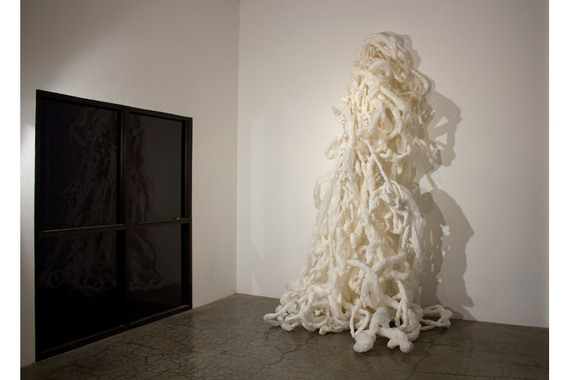 In-Situ | This summer group exhibition features emerging Los Angeles artists never before shown at the gallery. Working in a variety of mediums, the selected works of Renae Barnard, Vera Bauluz, Tofer Chin, Abdul Mazid, and Patch Wright offer an invitation to think about the relationship between place and identity and the ways in which the artists' hand and materials of choice are inextricably linked to critique. Here, each artist either re-purposes, re-articulates, or re-imagines a given material and imbues it with new life and new meaning.
Renae Barnard (featured above) creates soft sculpture from paper, thread, and ribbon, materials and tactility typically associated with women and ascribed little consequence in the world. Each of Barnard's sculptures with their intricate twists, coils, folds, splits, and tears challenges the viewer to see beyond traditional and conventional modes of identity representation.
For the most comprehensive calendar of art events throughout Los Angeles go to Artweek.LA.
Calling all HuffPost superfans!
Sign up for membership to become a founding member and help shape HuffPost's next chapter