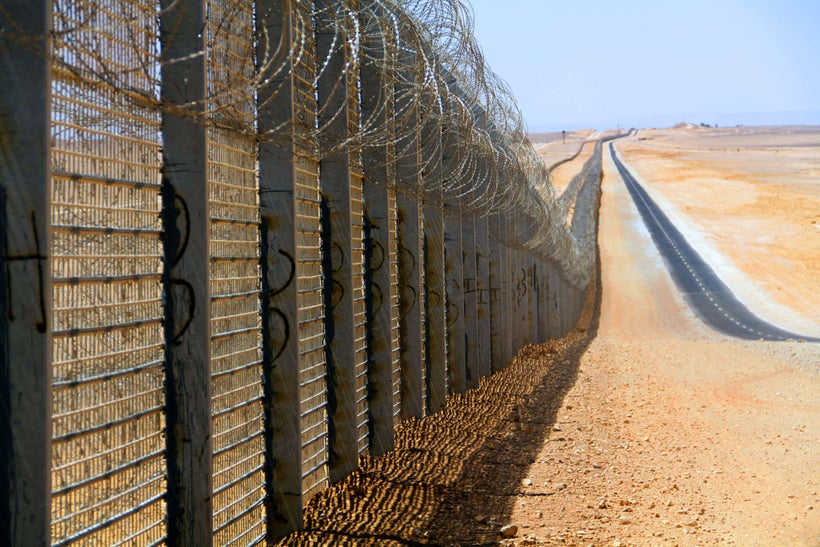 My father-in-law, Saul Obarzanek, was an immigrant who came to America when he was liberated from Auschwitz, the largest of the Nazi concentration camps. He had survived by learning how to sew German uniforms, a skill that also prepared him for a successful career as a tailor in America. His clients included President Gerald Ford, President Bill Clinton, and Vice President Al Gore.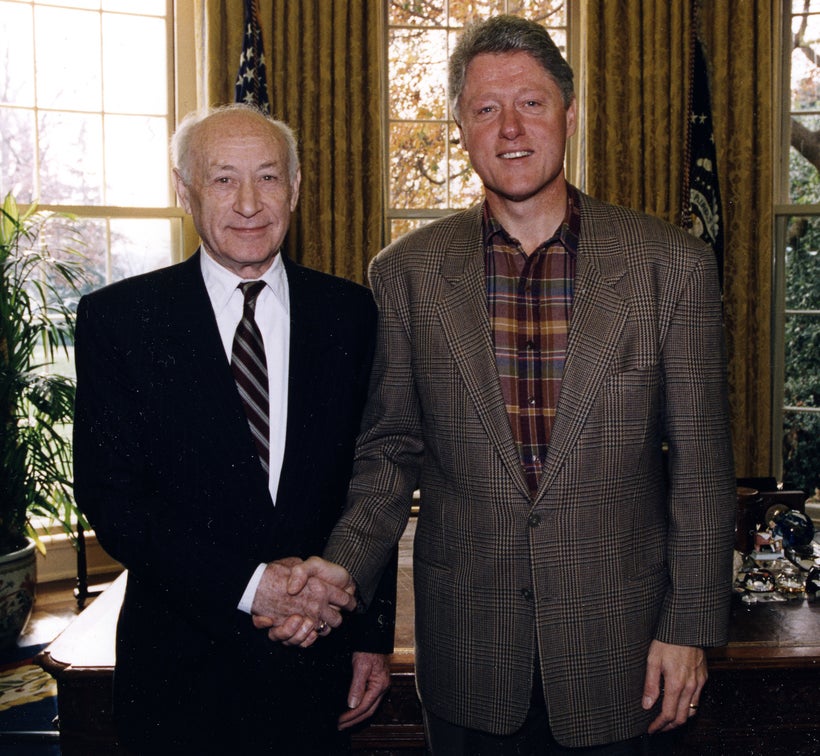 One day when I was at Saul's house, I saw a suit that he was going to tailor for President Bill Clinton. It occurred to me that I could write a note and put it in one of the suit pockets, but I did not know what to say in the note. I would not have that problem now if I had an opportunity to pass a note to President Elect Donald Trump. This is what I would say to him:
Before you build your wall, find out what went wrong with the SBInet project so you will know why the last attempt to secure the entire length of the border with Mexico failed. Those who do not know history are doomed to repeat it.
President Elect Trump wants to build a great wall across the entire length of the border between the United States and Mexico. Before beginning a project of that magnitude, he should find out why the attempt to build a virtual wall across that border failed. I am referring to the Secure Border Initiative Network (SBInet), which was supposed to provide Customs and Border Protection (CBP) officers with the technological resources they needed to establish and maintain operational awareness and control of what was happening along the entire length of the border with Mexico.
The problems began with the contract that was awarded to Boeing Company for the SBInet project.
CBP awarded the SBInet project to Boeing Company on September 21, 2006. Boeing signed an Indefinite Delivery Indefinite Quantity (IDIQ) contract with a performance period of three years and a provision authorizing the possibility of three one-year long contract extensions. IDIQ contracts are used when the government cannot determine the precise quantities of supplies or services that will be required during the contract period. But how can the government control costs or set firm deadlines with an IDIQ contract? This was especially problematic for the SBInet project because the technology needed for the virtual fence had to be developed so it had not been field-tested yet.
Congressional oversight and input from the Government Accountability Office (GAO) were ineffective.
In his statement at an oversight hearing on March 18, 2010, Congressman Henry Cuellar (D-TX), Chairman of the Subcommittee on Border, Maritime, and Global Counterterrorism, observes that SBInet has had technological problems and deployment delays from the start. In 4.5 years, only 28 miles of SBInet technology have been deployed along the border. At the rate of 28 miles every 4.5 years, it will take 320 years to deploy the SBInet technology across the entire southwest border. And this is our Committee's 12th oversight hearing on SBI-related issues.
Homeland Security Committee Chairman Bennie Thompson (D-MI) stated that GAO has issued many reports on why SBInet is failing, mentioning everything from poor planning and testing to inadequate oversight and user input. Today, GAO is releasing yet another report on the program. This report, which focuses on the testing of SBInet systems, once again reveals that SBInet has more problems than solutions. For example, from March 2008 to July 2009, more than 1,300 defects were found in the SBInet system. Furthermore, Border Patrol operators have found, among other things, that the radar systems are inadequate, many of the cameras are operationally insufficient, and the quality of the video feed is blurry and inconsistent.
Randolph Hite, GAO Director for Architecture and Systems issues, testified that DHS has failed to manage SBInet testing effectively, which has increased the risk that the system will not perform as expected and that it will take longer and cost more than necessary. For instance, DHS has not defined test plans and test cases for recently executed test events in accordance with relevant guidelines. None of the plans for testing system components addressed testing risks and mitigation strategies. Approximately 70% of the procedures for key test events were rewritten extemporaneously during execution because persons conducting the tests thought that the approved procedures were not accurate. And changes to the accepted procedures were not made according to a documented quality assurance process but instead were based on an undocumented understanding that DHS program officials said they had established with the contractor.
DHS Secretary Napolitano terminates the program.
In January 2010, DHS Secretary Napolitano ordered a Department-wide assessment of the SBInet program that included a cost-effectiveness analysis. Prior to this assessment, the Department had never conducted a comprehensive cost-effectiveness analysis to assess the operational value of the SBInet system against the projected cost even though such an analysis is a well-established prerequisite for a project of this size. Napolitano concluded on the basis of the report from that assessment that SBInet was not meeting current standards for viability or cost-effectiveness. She terminated the program on January 1, 2011, but by then, it had cost taxpayers almost $1 billion for two regions in Arizona covering just 53 miles overall of the 2,000-mile border with Mexico.
Lessons learned from the SBInet fiasco.
Perform a cost-effectiveness analysis before a large project is started;
Ensure adequate oversight of defense contractors;
CBP does not appear to be able to staff contract oversight positions with qualified personnel; and
Establish clear metrics by which to measure the achievements of these extremely expensive programs.
Calling all HuffPost superfans!
Sign up for membership to become a founding member and help shape HuffPost's next chapter
This post was published on the now-closed HuffPost Contributor platform. Contributors control their own work and posted freely to our site. If you need to flag this entry as abusive,
send us an email
.