He made no secret of any of it, and he was elected president anyway. That doesn't make it any less true.
But throughout the entire administration of Barack Obama, a segment of the Republican coalition, led by Trump, questioned the very legitimacy of his presidency, breaking from a long-held American tradition.
Where we find fault in how Trump governs, we won't hesitate to call it out. If he encroaches on the norms of our democracy, if he targets minority groups or other vulnerable elements of the population, we won't hesitate to say so loudly and clearly. If he follows his worst instincts and caters to the klatch of white supremacists who endorsed him, we won't flinch from calling him racist. But we have hope that the man we saw on the trail at his worst moments is not the man who will enter the White House.
If Trump can reverse the economic inequality he decried during his campaign, bring back manufacturing jobs, find a way to give people better healthcare for less money, invest in infrastructure to stimulate the economy and otherwise make the country great, we'll cheer him on. We'll find out.
Before You Go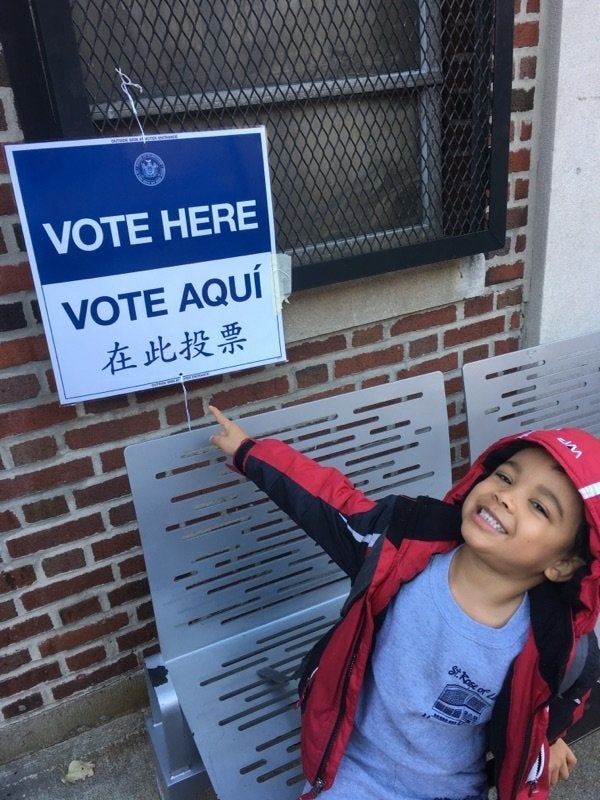 Kids At Polling Places On Election Day
Popular in the Community