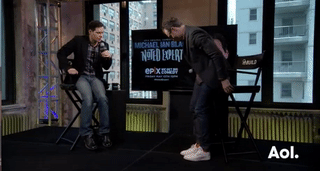 Comedian Michael Ian Black stopped by AOL today to talk about his new special, Michael Ian Black: Noted Expert. Michael Ian Black made himself right at home on the AOL BUILD stage.
It was absolutely hilarious. For example, the interview kicked off with the star demanding he sit closer to both moderator Ricky Camilleri and the live studio audience.
TIL 10 Things About Michael Ian Black
He was on the TODAY Show this morning. It gets better. He took a picture with Jon Cena while at the TODAY Show, this morning.
Black's original professional goals were to be a serious actor, "touring regional theatre doing the classics."
Black's current professional goal is to stay employed 6 weeks at a time.
In addition, Black hopes to score a role similar to a hacker (think Huck on Scandal) where he can tape his lines to a computer desk and just sit there saying things like "I'm almost in."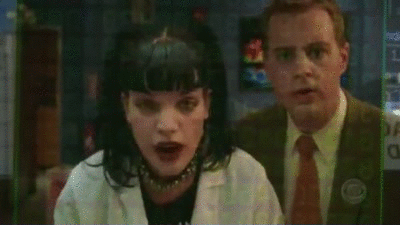 When he does high-level math, he doesn't think of quadractic equations because they are embedded so deeply in him.
His "all my shows get cancelled" streak has ended. Both Another Period and The Jim Gaffigan Show made it to Season 2.
Black was very interested in Ricky's Reebok sneakers. He asked if they were used, how much they were, etc. (Note: They were $70, and the perfect combindation of "vintage cool" and "geriatric comfortable."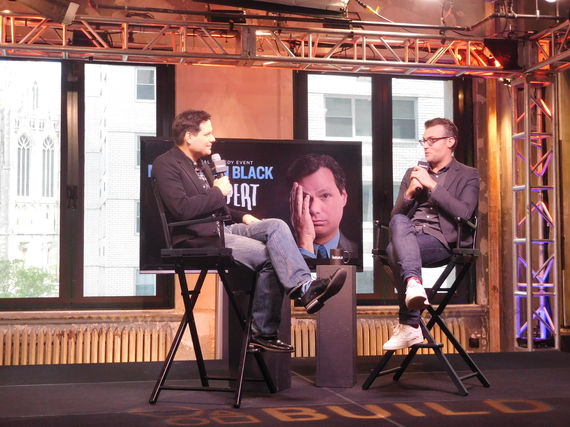 There is a new Wet Hot American Summer coming out, 10 years later, so in the 90s. No word about Bradley Cooper. Don't ask how long Bradley Cooper was on set for. That topic is not up for discussion. Black did not make the rules there.
Whatever is going on between him and Marc Maron is not a joke. Do you know who Marc Maron is? If not, let me know in the comments!
He responds to twitter arguments with respect in hopes to educate others. Black notes that he has never changed anyone's mind on Twitter, but finds comfort in knowing that maybe someone who doesn't have a strong opinion will read the discussion and find it intellectually stimulating. Black notes he doesn't do any other community service, so this is his volunteer work--responding with serious questions that force a serious, intelligent discussion on Twitter.
Twitter discussions, disguised as fueds, maybe literal fueds, can provide a public learning experience for millions of people.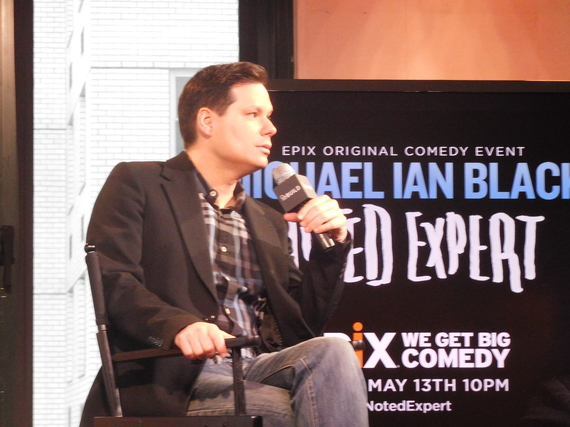 Don't forget to catch his special, Michael Ian Black: Noted Expert, on Epix May 13th.
Calling all HuffPost superfans!
Sign up for membership to become a founding member and help shape HuffPost's next chapter