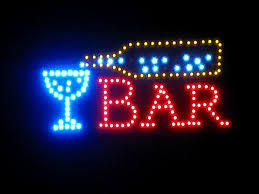 It's the most wonderful time of the year. No it isn't. Not for bartenders cleaning up the sprays of joviality.

Lying at the bottom of the stairs, a young woman, robbed of decency. Her bum is half-exposed. Why don't her friends help her up?

What's going on here? I ask, bending down to check on her. She's awake, she gives me a look of disgust, some old guy with a grey beard is in my face. I look around for someone younger.
Who is she with? I ask.

A woman who looks like she must be in possession of a fake ID steps forwards. Her makeup can't hide her acne and it has a quality to it -- too many drugs with bad stuff cut into the mix. No one knows her, she says. It's 3 minutes to midnight. The DJ is playing, Don't You Want Me Baby, by the Human League. No one wants her. Is she Cinderella?
She won't budge, blocking the stairs. Drunks are tumbling around her. The frenzy is reaching a climax. Poppers are shooting upwards, roars cascade across the room, the DJ is counting down. I look at my exit gift for 2015. And my welcoming gift for 2016. She's crying now as the stampede to the future quickens. She's being left behind to perish on a filthy bar floor, friendless, hostile, people are saying goodbye to another year, most want to see the back of it. All I see is the back of a collapsed human sack.
I have no choice. I grab her from behind and raise her like Christ raising Lazarus. Someone snaps a selfie with the drunk girl. F*** off, I yell. I won't be getting followers on Instagram. I settle her into a booth, bringing water, an ice pack for her bruised head, and the herd charges on. I go back to check on her.
She's gone - like the year. The ice has melted.
Calling all HuffPost superfans!
Sign up for membership to become a founding member and help shape HuffPost's next chapter