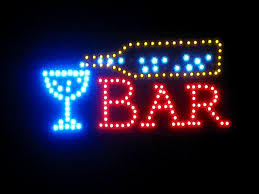 He's had enough, he says, he's going to end it.
I say, think again, but he's adamant.
Is there an emergency number to call for a drunk about to delete his Twitter account?
He has 12 followers.
Hey, look, I say, Jesus started with 12.
You said that to another guy, he bleats, you said that last week, I heard you.
But my memory stick is failing.
Look, you can buy followers, you can pay for them.
But how many of them will actually click on the link and buy my 750,000 word sci-fi novel set in the future when aliens mate with insects and invade earth only to be met with a cosmic insecticide.
He works in sales for Orkin.
I want to be a writer, he says, I don't want to sell pest control for the rest of my f****** life.
I believe in karmic reincarnation, I tell him. You are going to come back as a computer mouse.
I'm unfollowing you, he says, all mad. Now, he has 11 followers. Somewhere an electron dies and a termite in the walls of Silicon Valley sets about its task.
***
Do you think the Facebook guy will give me any money? asks Cat, fishing for quarters in her bid to purchase a full share in a can of Tecate.
No, I say.
Why not?
He's giving his money away to worthy causes like...em...
Exactly. Why can't he give away money to drinkers? Buy the whole world a round of champagne on New Year's Eve, major likes in the Happy Face.
I post a picture to Instagram of a crushed can of Mexican beer.
***
I knew there was something between us when you liked my photo of the Empire State building on Facebook, I overhear him say, We just click.
She drops from the bar stool and wobbles off for the ladies in the rear.
I hear the back door opening, unfriendly like.
She's had enough, and is lost to the night air.
Calling all HuffPost superfans!
Sign up for membership to become a founding member and help shape HuffPost's next chapter