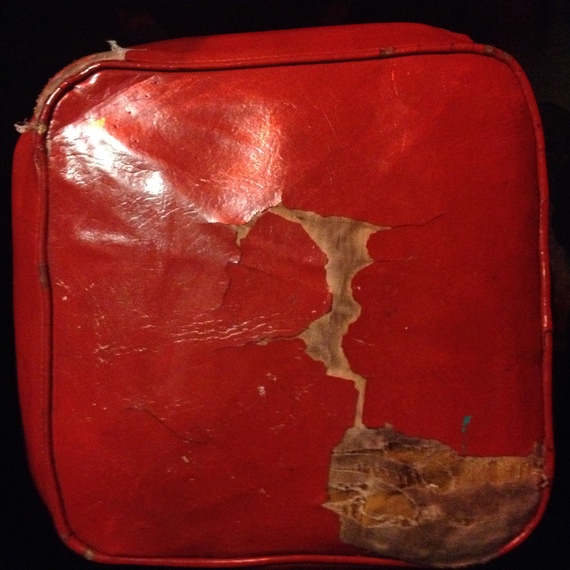 Touch -- The love stool. More people have fallen in love sitting on that one than any other. Mark tells a story. He sits upon it, next to him a female stranger. He's having a beer, she is too. He has a banana left over from lunch. He writes his number on it. And slips it to her. They are married a year later.
When I see a lonely soul stirring a cherry in a cocktail I say, "your ass will find a companion for life if you sit on that stool, a sanctum of love blossoms."
This bar has more love stories than chapters in a romance novel. It just keeps giving. Couples who met here have gotten hitched here. I got married in a dive bar by a pagan priest. Six months later, they throw glasses at one another, and get divorced.
Mirror -- The one in the ladies toilet no longer reflects. Tarred and scarred by scrapes, ruined by gunk. Someone kissed herself, the last deposits of rouge are barely visible. Once, the hood's sex workers designed their attractions in here, but not now. Mirror, mirror on the wall, why are you hanging here at all?
No Fun -- He asks for his money to be returned. In the MEN'S, the condom machine robbed him. There is no pleasure in that. And there is no need now for the little rubber ribbed ring that popped into the slot instead of a prophylactic against paternity suits and being tracked down on ancestry.com in the distant future. Four quarters are returned. And I wash my hands. It just seemed like the right think to do.
Calling all HuffPost superfans!
Sign up for membership to become a founding member and help shape HuffPost's next chapter