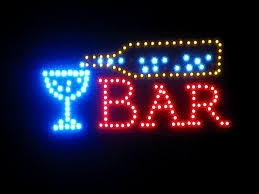 Here's a resume. Male, 25-years old, friendly and popular with customers, knowledgeable in the arts of mixology, enthusiastic, responsible, and an asset for your business.
They do exist (see below) but you don't see too many older dudes out drinking these days. 40 and you're dead. Especially in San Francisco, a camp of youthful persuasion. So they say. Twenty-somethings are the new captains of industry. So they tell me. The youth that is. The ones who drink in here. The ones who tip and give me my crust. I am thankful to you. Can I get you another one?
The Warriors win. John is happy, watching it on our crappy TV. He talks about sports. Then he talks about sports. Then he calls me names and makes false accusations that will not hold up in the court of drinking opinion. And drunk doesn't come close to describing how wasted he is. He's 65. He staggers from his stool. And pulls his underwear from the valley of his crack. John, I yell, stop sticking your fingers in your bum and he flips me off and goes to the local restaurant that serves Italian food where he orders a sloppy cheeseburger cooked on a griddle washed down with black coffee, stains on his shirt, slobber from his mouth. And somewhere, someone is sad, looking down from above.
We have a DJ. Segundo from the club known as Candy Rain is mixing it -- hip hop. The crowd are going mad for the Warriors win. I'm making money. Miranda is working with me. She is super fast, in her 20's, zooming. Wave after wave of young folk. It's so loud, I'm lipreading. I take a 50 bill and give change for a 20. The young man is pissed off. He thinks I did it deliberately. It's an honest mistake, I say. But he's not having it. He tells his mates. They start to stare. He tried to rip me off, he says. The glares, and suddenly I'm not a man but a thieving bastard bartender. I ask him, Have you ever made a mistake? And he warns, Don't do that to me again! And Segundo plays Drake, that song about "I've got enemies." So, I look at the 50. I'm fifty. Guys in their 20's want to beat me up. My eyes are going but my vision is becoming clearer. Bartending is no country for old men, as Cormac McCarthy might say, if he were in a bar writing a novel.
Someone is looking for a scrap of paper to write something on. Nothing is at hand. I give him the resume. He rips it in half. Hands me the remainder. The stuff about being good with customers is still there but the enthusiastic applicant's contact info is now in another's pocket. I guess he won't be getting called to replace me.
Calling all HuffPost superfans!
Sign up for membership to become a founding member and help shape HuffPost's next chapter