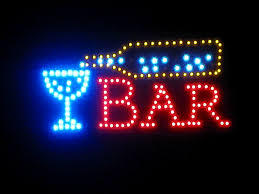 Condoms on the bar floor everywhere. An Irish tourist is blowing them up like balloons, while his mate makes armpit farts and I think of James Joyce and how he liked to talk dirty about his wife's gas leaks, and the Irish leave, emigrating to another pub, and I think of the Catholic church, seeing the rubbers, the portrait of a johnny bag as a dead condom.
MAC, who helps sweep up at night's end, finds two sealed condoms under the table and puts them in his pocket for he figures he must get lucky sometime, although our lottery ticket numbers have still failed to yield ecstasy, not one number has come up, and we've tried them all. MAC says numbers have always failed him and I concur. I'm good at one kind of addition, I say, adding up life's regrets.
On the way home, MAC and I are walking and talking about sex, and strike me down, St. Patrick, with a magic wand if this is not true. In an alleyway, two people are engaging in the procreation act, in plain view. A streetlight shines upon their heads, a glow like the saints, her thighs are flopping, he shags with a Tibetan wool hat on his head, and a bag made from hemp banging against his bum parts, and perhaps far away in a pasture, a shepherd awakes among the sheep to deliver a lamb.
Do you think our numbers will come up on the lottery tomorrow? MAC asks, watching. He gives me one of the condoms. And I wait for Ulysses to fart.
REAL LIFE. REAL NEWS. REAL VOICES.
Help us tell more of the stories that matter from voices that too often remain unheard.