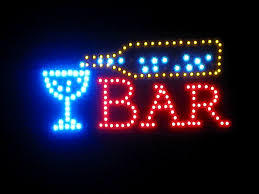 Meanwhile, on the Dark Side of the Moon.
Harry comes in, crazed. He's given up on the Giants making the playoffs. He's given up on the 49'ers winning the Superbowl. He's given up on trying to find the puck on the TV screen. I don't give a puck about hockey, he says, but not in a way Canadians would find funny. At five-6, hoops gave up on him. He gave up after Spock died in the Wrath of Khan. He gave up after Star Wars IV. He chased Frankie through the universe, a girl with a boy's name, and gave up when she said, Are you nuts, Harry? You're 62 and I'm 23.
Brian comes in, crazed. A psychiatrist has been ordered. Still, he crushes empty cans of Tecate into angry sculptures. A photograph of his mother on her wedding day produced from a grocery bag. The blessings of a white dress. And she would have a son, the elder one, born in the age of electric guitars, and he played in a band with her second boy, Brian, until the elder passed. Gone by his own hand. His mom and dad followed. Only me now, to witness Brian alone, and his mangled can of Tecate. I say, Anger never stops feeding, Brian. For being left behind is no fun. I'll never f*** you up, he says, pile driving the rage against the dying of the light. I'll never hurt you. But I know that he might. So, I guide him forth through the crowd, and somewhere in a shabby residential hotel, a snore will sound soon, far from tranquility.
Jimmy comes in, crazed. He missed the Supermoon. I didn't see it, the streetlights were too bright. Good luck gone until 2033, and he's already in his 60's with too much sugar in his veins. And then he says, I hate the moon, two faced but you only ever see one side, what kind of a moon does that? Can't trust that. And it moves too slow across the sky, and opens and closes its eye with a wink of the lid, and everyone is all romance about it, falling in love under the moon and it just makes everyone go crazy when full: fights, wars, death, murders, masturbation, and...
I yell, STOP JIMMY! I told you not to drink those 5-hour energy drinks around rare celestial happenings.
REAL LIFE. REAL NEWS. REAL VOICES.
Help us tell more of the stories that matter from voices that too often remain unheard.