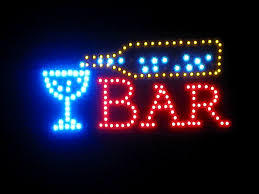 You're not getting served...
You're a loser. Working in a bar, an old man working in a bar. What, you couldn't get a real job? I bet you don't even have a college degree. Spent your whole life pulling beer taps, what a waste of a life. I don't want your f****** beers anyway. I'll go somewhere else, where there's young people working, not old guys with gray hair, failures like you. Working in a bar, pathetic. I hope you don't have children, I'm sure they are embarrassed when asked, what does dad do? A monkey could do your job. You're an ass****. You think you can cut me off! If I see you outside of here, I'll kick your ass, man. I mean it. I'll take you out.
It's an interesting sound, a man's head smashing off a dive bar's door as he leaves...
REAL LIFE. REAL NEWS. REAL VOICES.
Help us tell more of the stories that matter from voices that too often remain unheard.