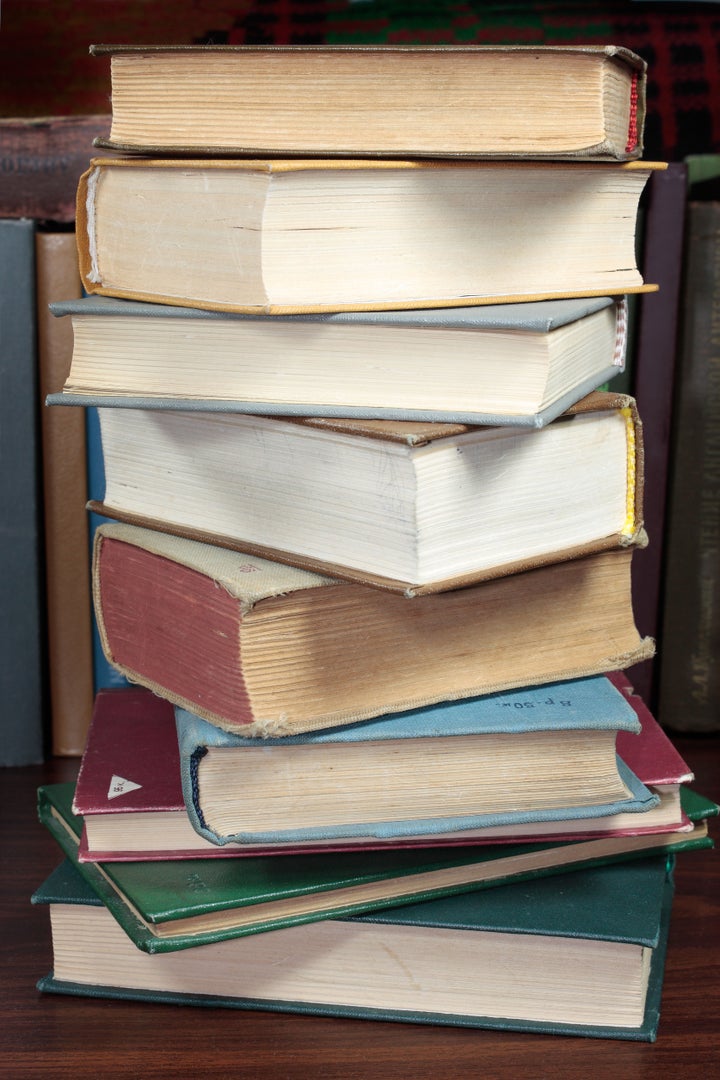 As the owner of an independent bookstore, RJ Julia , and the founder of the online book service Just the Right Book, my starting point for learning, being charmed or just distracted, is first and foremost books. Since there is an astonishing amount of information out there, I thought it might be fun to share with you items I have noticed, learned or was curious about in the past week. I hope you find the insights engaging and, in turn, learn something, are charmed or just happily distracted.
Quote of the Week
"The girls are vacant and beautiful and wild, their budding sexuality had a certain lack of control, like a toddler with a power tool," Jonathan Tropper, This Is Where I Leave You.
(Guess where my brain is with the premiere of Lena Dunham's Girls (HBO) and the runaway success of 50 Shades of Grey?)
Book of the Week
Dovekeepers by Alice Hoffman. This incredible masterpiece is the story of four extraordinarily bold, resourceful and sensuous women. The story is set in Masada, a mountain in the Judean desert, during a siege by the Romans nearly two thousand years ago. I was utterly mesmerized by every aspect of the novel -- the four women, the history, the landscape, ancient medicine and magic -- brilliant.
Op-Ed of The Week
In his Op-Ed in the New York Times, Richard B. Primack discusses Thoreau's Walden and gives us a lovely method to assess the ways in which particular plants in the Concord, Mass landscape have changed in the many years since Thoreau wrote his masterpiece. His musings intrigued me enough to want to go back and read Walden -- (Shhhh... I've never read it all the way through!).
Déjà vu of the Week
All the conversation about the Dept of Justice lawsuit against Apple and five publishers reminded me of a fascinating talk by Barry Lynn at an American Booksellers educational conference. He was discussing his new book Cornered: The New Monopoly Capitalism and the Economics of Destruction. My recollection is that he elaborated on the impact of Americans now determining their well-being through the filter of being a consumer rather than a citizen. I plan to go back and reread the book (after Walden of course!) because I'm curious to see if it provides insight into the one business question that has me riveted: What is the cost of the lowest price?
Book Club Selection of the Week
The book for the Big City Book Club this week is Time and Again by Jack Finney. For those of you who have never read this book -- urge you to pick it up -- not only is it a fascinating journey into NYC in the late 1800's, it is also a wonderful love story and exploration of fate.
I also suggest Justice by Michael Sandel (he of Harvard fame). It was one of my favorite books of the last few years. A book I believe should be part of any Book Club selections and even worthy of starting a new book club for! His new book is What Money Can't Buy -- I imagine he again gets us thinking about what is important.
Serendipitous Moment of the Week
Sandi Kahn Shelton (a writer and journalist; her pen name is Maggie Dawson) was in my store this week and literally bumped into a friend -- Matthew Dicks -- another author -- whom she introduced to me. There was something very charming about Matthew and his wife and it made me curious to read his new book which will be published in August. He graciously dropped off a galley of Memoir of an Imaginary Friend the very next day. The title intrigued me enough to bring it home (as opposed to the other dozens of books on my desk saying "pick me-pick me") and started it on Thursday night -- I finished it Saturday morning. This book is magical, uplifting and incredibly smart. Loved it -- not only can't I wait to tell you more and encourage you to read it when it comes out but I think it would be great fun if we invited kids and adults to write about their imaginary friend -- and how that friend helped them or made a real-life difference.
Article of The Week
I keep reading about an article by Sherry Turkle, a psychologist and MIT professor and the author, most recently, of Alone Together: Why We Expect More From Technology and Less From Each Other. Her writing is generating tons of online comments and she raises an important issue for us all -- are we somehow finding it easier and better to connect online? Are we over-wired and under-engaged? Very curious to read her book and understand the full expanse of her research and thoughts.
Question of the Week
What elements of 50 Shades of Grey are contributing to its incredible success? Romance? S & M Sex? Kate Roiphe's theory about submission (as cited in her Newsweek article)? Or is it merely a distraction?
Happy Reading and Thinking and Commenting,
Related
Popular in the Community