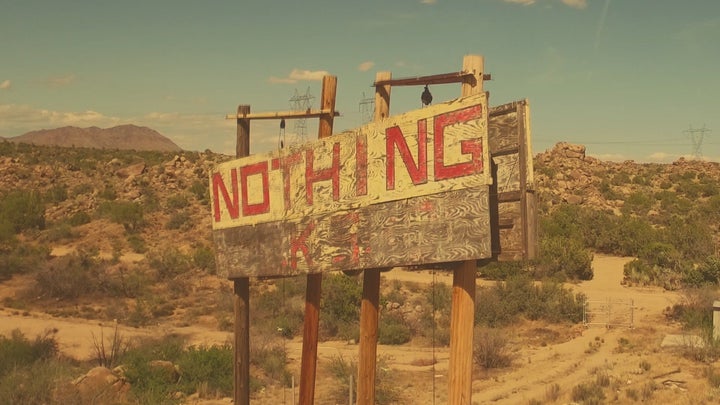 "Nothing." It's the word heard round the land this week when children ask their dads what they want for Father's Day.
Well, this year you can officially be like, "Fine, dad" and present him with a certificate of temporary ownership of a nice slice of a town named Nothing, Arizona ― for a day, thanks to the sympathetic folks at Century 21.
Here's what Nothing looks like: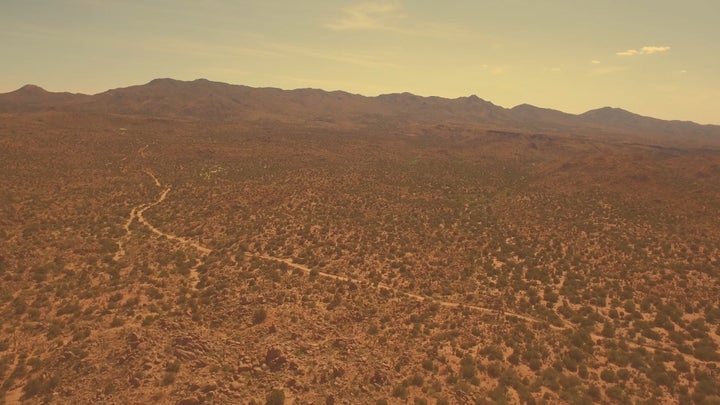 Ahhh, Nothing. It's a vast desert town in Mohave County about 120 miles northwest of Phoenix, and you can sublease a piece of it for Father's Day by logging on to the Give Dad Nothing website, entering your proud father's name and printing out the certificate of ownership.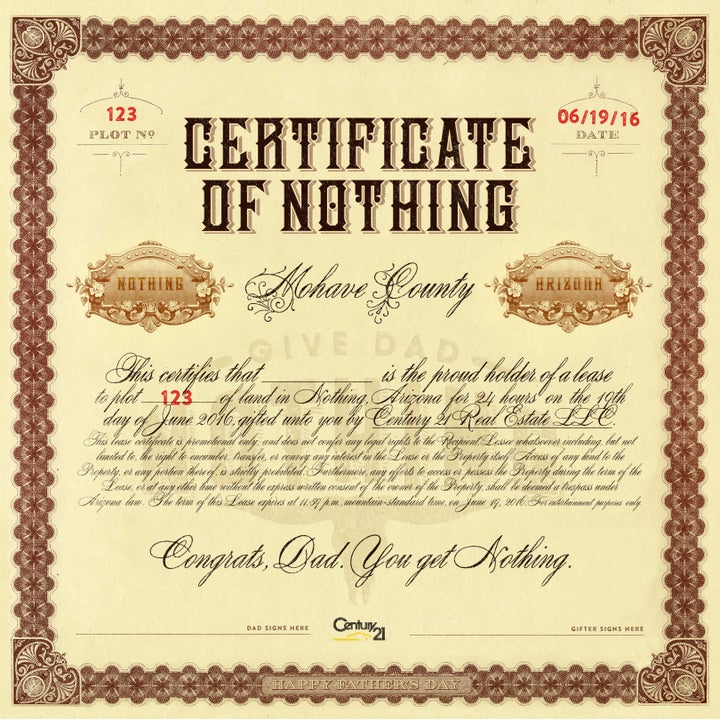 A rep for Century 21 told The Today Show that they reached out to Nothing's real owner, who "kindly agreed to lease us the land for one day so that we are able to sublease it to 'kids' of all ages to give their dad what he always seems to ask for on Father's Day -- nothing."
Maybe you want to give your dad a small, scrubby stretch along Burro Creek Road? Or maybe a different plot of land along Burro Creek Road? (There's not much more to Nothing than Burro Creek Road.) You have until 11:59 p.m. on June 19 to stake your claim.
It's all free -- but really, it's the thought that counts.
Related