Used to be, in pre-Wikipedia days, that comic books were an easy way to avoid having to read The Hunchback of Notre Dame or The Three Musketeers or other too-long novels for high school essay assignments. Plot lines, character development, there they were, in abbreviated, legible, and graphic form. Now comics are a lot more political, social, and cultural. Case in point, Artists Assemble!: Empowerment and Inspiration In Contemporary Comics, curated by Esperanza Sánchez and Naiela Santana, along with Gabriela Martínez and Nalini Elias, for the Museum of Latin American Art.
Featuring the work of over 40 artists, the exhibition includes comic books, videos, minicomics, panels, sketches, and digital images. The work resides in The Port to Learning Gallery, an intimate space behind the bookshop. The space feels like a bedroom or den, which, when you think about it, is the perfect place to read these things.
At first glance, the work looks like those comics you could buy at one time for 15 cents in a liquor store or else read in a Sunday newspaper supplement. Comics that featured superhero adventures, teen angst, or sci-fi or supernatural tales. Their task? Entertain and get you eager for the next installment.
When you look closer, though, these comics are a lot more active. They feature characters that must overcome obstacles associated with their ethnicity. These obstacles include sexual identity, traditional and invented mythologies, dominant cultures, even environmental and indigenous matters. The work is significant because it's made by artists who, for all intents and purposes, are on the outside looking in. Thus marginalized, they dare to tackle subjects that otherwise get short shrift because they aren't mainstream, don't feature white folks, and are not, allegedly, demographically relevant. In these comics, the protagonists don't embody some eternal, black and white battle between Good and Evil. Instead, they contend with things that may not seem monumental (World domination; destruction of the human species, &c.) but are nonetheless on the minds of millions of people, day after day.
Laura Molina, for instance, creates an alter ego in Cihualyaomiquiz, The Jaguar. This alter-ego battles Proposition 187, later ruled unconstitutional by a federal district court, which would have prevented illegal aliens from receiving non-emergency state benefits. In Simplified Histories: U.S Invasion of Mexico, Eric Garcia humorously shows, in a few frames, America's appalling attitude about their neighbor to the south. In ScholaR Comics: ScholaR's Weekend, Vicko (Victoria Alvarez) tells the story of a young girl who can't go to the beach one summer because, among other things, she has to translate for her mother at a baby formula shop. As a result, she fabricates a beach visit for her What I Did This Summer assignment. And in No Te Hagas La Pendeja/Don't be a dumbass, Stephanie Rodriguez tells the story of a girl who can't do homework with her friends because her parents won't let her hang out with gringos.
The show is entertaining, because of the medium and because the stories are often funny, if not outrageous. But it's also instructional. To understand what's happening right under your noses, forego talk radio, opinion pages, and social media. Instead, grab one of these comics. If nothing else, they'll make you laugh.
Museum hours are 11am – 5pm, Sunday, Wednesday, Thursday, and Saturday; 11am – 9pm, Friday. The exhibition runs until September 18. Admission is $7 - $10; admission is free on Sundays. The Museum is located at 628 Alamitos Avenue, Long Beach, 90802. For more information, call (562) 437-1689 or visit www.molaa.org.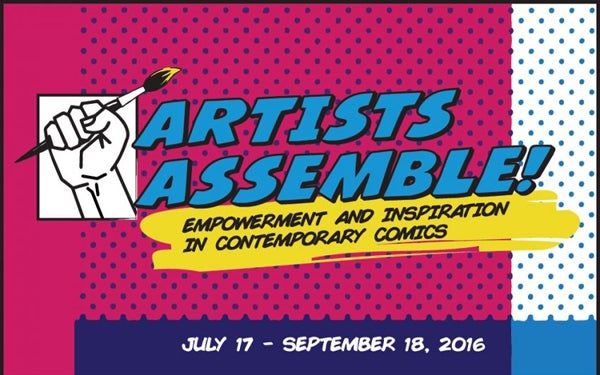 Related
Popular in the Community