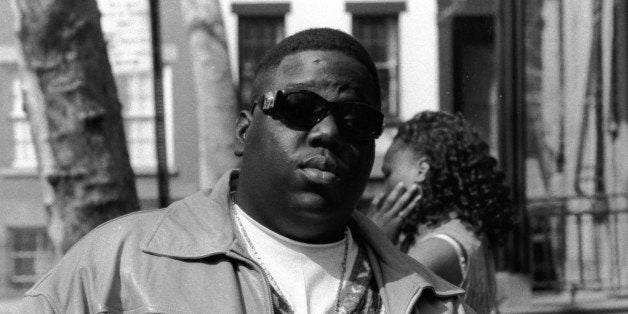 On the anniversary of his death, March 9, 1997, here are a few things you may not have known about Christopher G. Wallace, aka the Notorious B.I.G. Most of these stories come from obscure interviews over the years, but if you're a fan with deep knowledge of Biggie Smalls, at least here a few moments of his memory.
Readers may find some of the facts, quotes and lyrics mentioned in this article to be explicit.
1. The Notorious B.I.G. was a huge prankster. Because of this, there "was no sleeping around Big, period."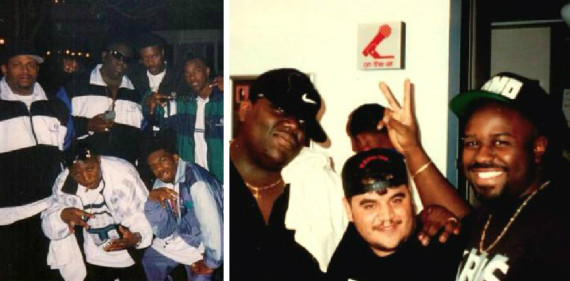 In an interview with VladTV in 2014, Lil' Cease, one of Biggie's protégés, recalled how the rapper would target anybody who would nod off while hanging around the studio smoking weed.
Those who fell asleep around him could wake up to find Lil' Kim's wig on their head or one of the group's "favorite joints" -- getting burnt from a lit match placed in the sleeping person's hand. Apparently, this tended to happen when smoking weed, as they'd roll up 10 blunts at a time. As Lil' Cease further explained:
That was just everyday fun for us. We was just some kids. You know, you gotta think about it, Big was only 24 when he passed. But you know, we was all like 16 or 17 years old. We didn't know how to act. They gave us a couple dollars.
2. He wrote many of Lil' Kim's lyrics, meaning recordings exist of him rapping lines such as, "got buffoons eating my pussy while I watch cartoons."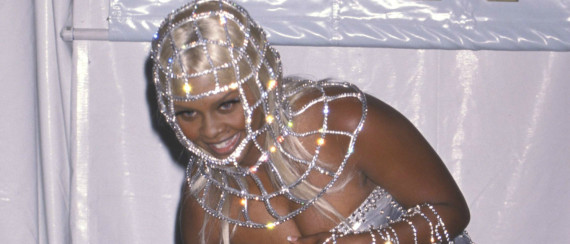 According to NME, quite a few of Lil' Kim's rhymes were ghostwritten by her lover and mentor, the Notorious B.I.G.
Biggie actually did a reference track for the song "Queen Bitch" where a few of the lines seem particularly strange coming from his mouth:
3. Shaquille O'Neal and Big were close friends and even collaborated on a song together. The Notorious B.I.G. was on his way to hang out with Shaq on the night of his death.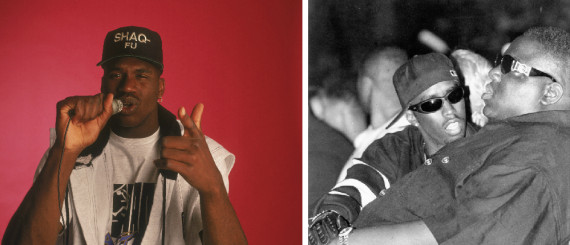 Talking with the ESPN show "Outside the Lines," Shaquille O'Neal revealed that he was actually supposed to hangout with the Biggie on the night the rap star was killed. O'Neal -- who was dressed and ready to go -- accidentally fell asleep. Looking back, he felt as if his presence could have saved Biggie's life. As O'Neal told ESPN:
I just fell asleep. I woke up about 4 o'clock from a call from my mother. She said, "Did you go to the party?" I'm like, "No, what're you talking about?" She said, "You know, your friend was shot and killed." And I was like, "What?" So then I hung up with her and called some people and they told me what had happened.
Notorious took part in O'Neal's song, "You Can't Stop the Reign," which was released in 1996:
4. You can actually hear the Notorious B.I.G. receiving oral sex on the album "Ready to Die."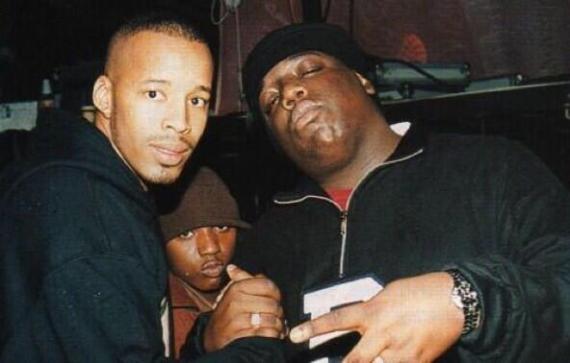 In 2009, Huffington Post blogger Barry Michael Cooper interviewed Sean "Diddy" Combs and asked about the infamous oral sex moment at the end of "Respect." Diddy laughed and said, "These are questions that nobody's ever asked, and I think Big would be all right with it."
Earlier in that album, during the "#!*@ Me (Interlude)," the sex sounds were apparently created by Lil' Kim and Notorious rocking back and forth on a piano stool in the studio.
Listen to a moment from "Respect," which, as mentioned, is explicit:
5. The Notorious B.I.G. distributed copies of "Ready to Die" on cassette at his house, causing a line to wrap around the neighborhood.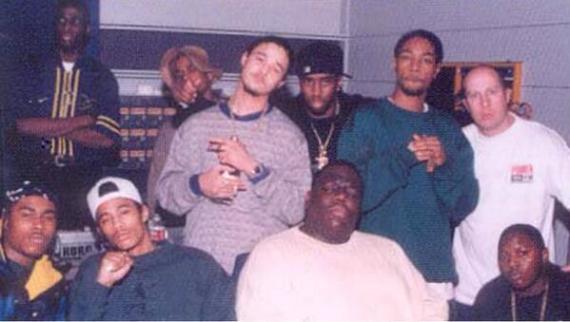 In 2012, Busta Rhymes told Vlad TV about a fond memory of the Notorious B.I.G.:
I watched Biggie give away "Ready to Die" and thought he was crazy. From his house, dubbing the album on a double cassette deck and had a line in front of his crib on St. James like he was selling the best coke ever. That was like the most illest shit because it was his way of marketing himself.
BONUS: Here is the original MTV News coverage of the night the Notorious B.I.G. died.
The Notorious B.I.G. was killed in Los Angeles after presenting at the Soul Train Music Awards and attending a party held by Vibe magazine. There is actually footage of the shooting (which may be disturbing to viewers).
The Notorious B.I.G. -- 1972 to 1997.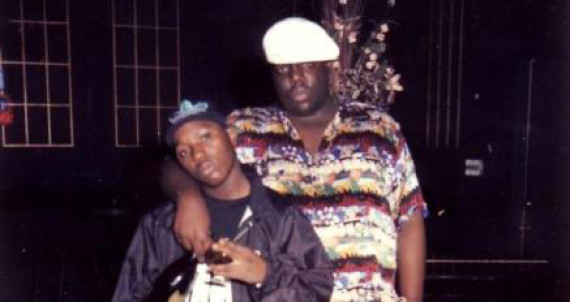 Calling all HuffPost superfans!
Sign up for membership to become a founding member and help shape HuffPost's next chapter
BEFORE YOU GO
PHOTO GALLERY
Notorious B.I.G