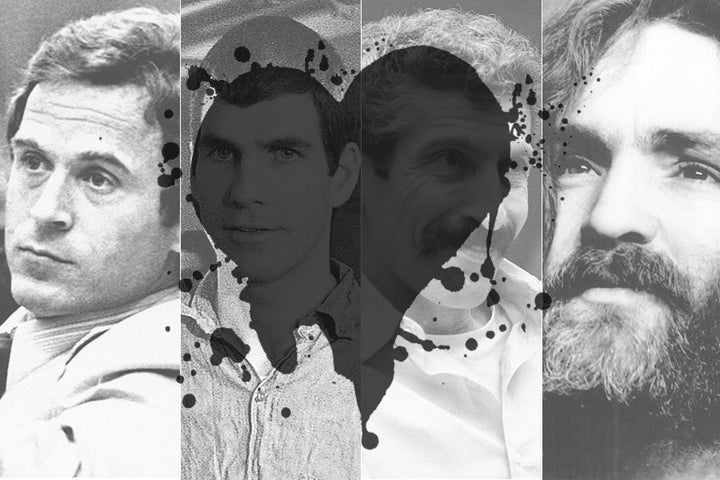 When you fall in love, that person in your arms seems absolutely perfect, if only for a split second.
Of course, for a relationship to work, you and your beloved must forgive each other for your flaws, because all of us are flawed.
You smoke. You drink a bit. You hit the mall too hard. Your family is intrusive. Those are things many of us must deal with.
Now, let's up the ante. Let's say your lover is behind bars. For an infamous crime. Maybe murder.
If you're a spouse, how do you work through something like that? And now for the harder question: How do you fall in love with someone responsible for a crime that has shocked the nation?
For whatever reason, inmates convicted of heinous acts attract the most pen pals -- and some pretty aggressive love letters. The dastardlier the deed, it would seem, the more attention they get.
Here are just a few prison love stories for your Valentine's Day pleasure: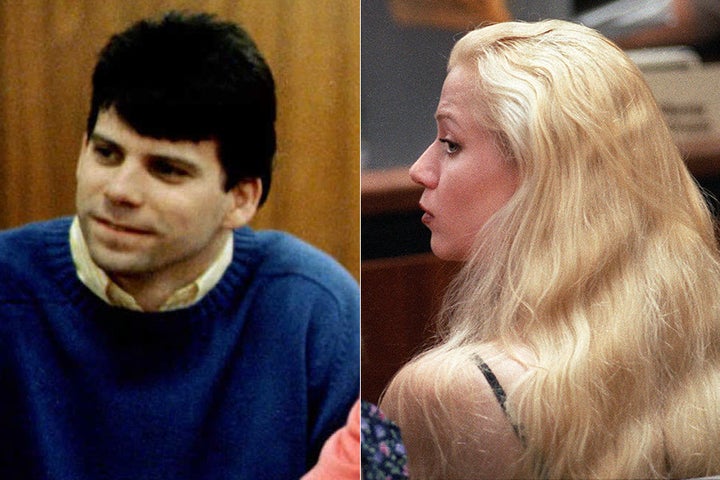 Lyle and Erik Menendez grew up in the lap of luxury. One night in 1989, they were arrested for shooting their parents to death at their Beverly Hills mansion. The young men ― 18 and 21 at the time of the incident ― claimed that a lifetime of abuse drove them to murder. However, prosecutors said they were after their parents' $14 million fortune. They were convicted of first-degree murder and handed life sentences.
Since entering prison, both brothers have married. Lyle initially married a pen pal in 1997, former model Anna Erikkson. However, all was not bliss and the couple divorced roughly a year later. Lyle Menendez waited roughly six years before marrying another pen friend, magazine editor Rebecca Sneed, in 2003.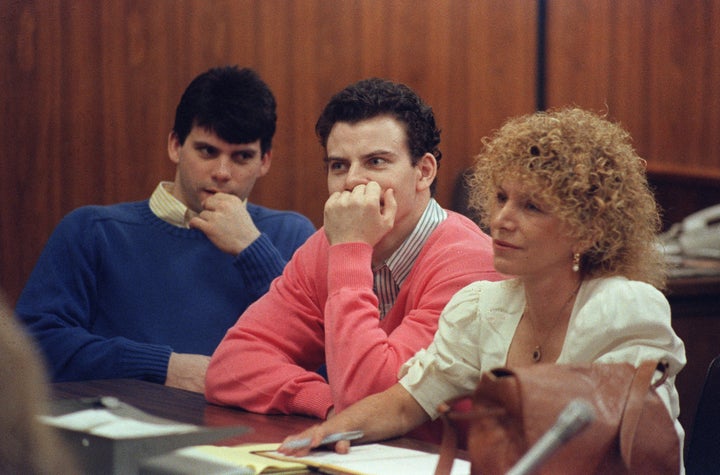 "I could see the pain in his eyes," she said. "I felt so sorry for him."
Since marrying Erik Menendez, Saccoman authored the book, "They Said We'd Never Make It: My Life with Erik Menendez."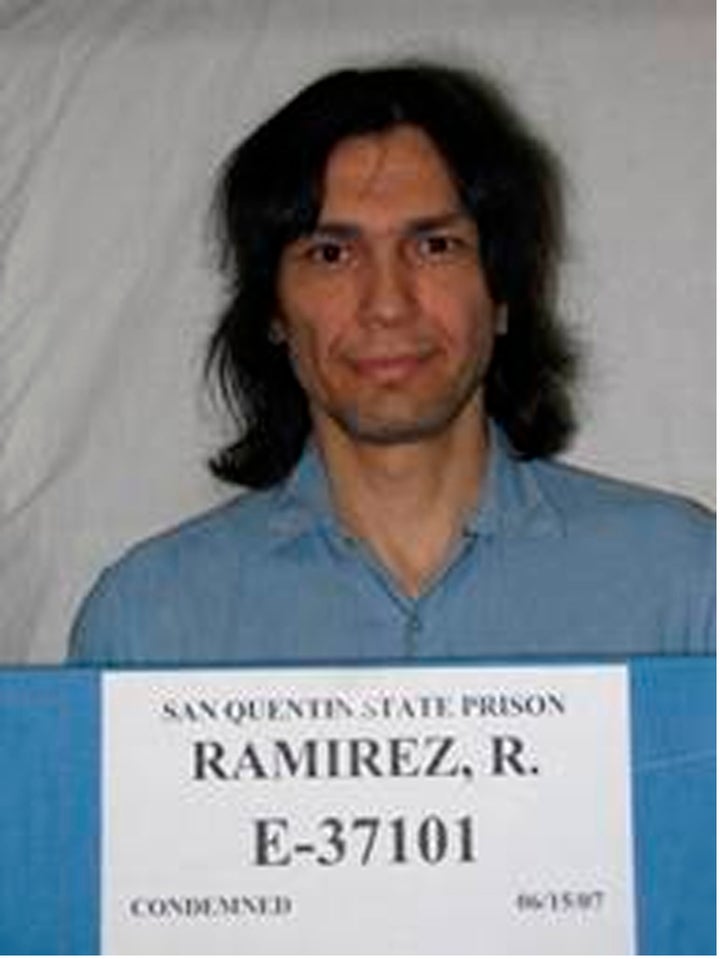 During the 1980s, a Satan-worshipping serial killer dubbed "Night Stalker" by the media terrorized residents of Los Angeles, California.
Unlike most serial killers, the Night Stalker was not selective in his targets, killing men, women and children through a variety of means. The killer was eventually identified as 25-year-old Ricardo "Richard" Ramirez. Once captured, Ramirez was tried and convicted on 43 counts, including 13 murders and numerous other charges. For his crimes, he was sentenced to death.
Despite his atrocities, Ramirez managed to attract a large group of female admirers. One of those was Doreen Lioy, a 41-year-old magazine editor. The attraction was apparently mutual, as the couple wed on Oct. 3, 1996. They were married roughly 15 years before they reportedly separated.
Ramirez never got a chance to make the walk to the death chamber. On June 7, 2013, he died at age 53 of complications from B-cell lymphoma.
From 1992 to 1994, Henry Louis Wallace systematically murdered at least nine women in Charlotte, North Carolina. When he was captured on March 13, 1994, he gave police a 12-hour confession.
During Wallace's 1996 trial, his attorney did not deny his client committed the murders, but instead blamed them on mental illness. Despite this claim, a jury found Wallace guilty and sentenced him to death.
On June 5, 1998, Wallace, then 32, married Rebecca Torrijas, a former prison nurse in her mid-50s who resigned after meeting him. According to officials at Raleigh's Central Prison, where Wallace is incarcerated, the wedding took place in a room next to the execution chamber where he will ultimately meet his fate.
Henry Wallace continues to await execution. A formal date has not yet been set.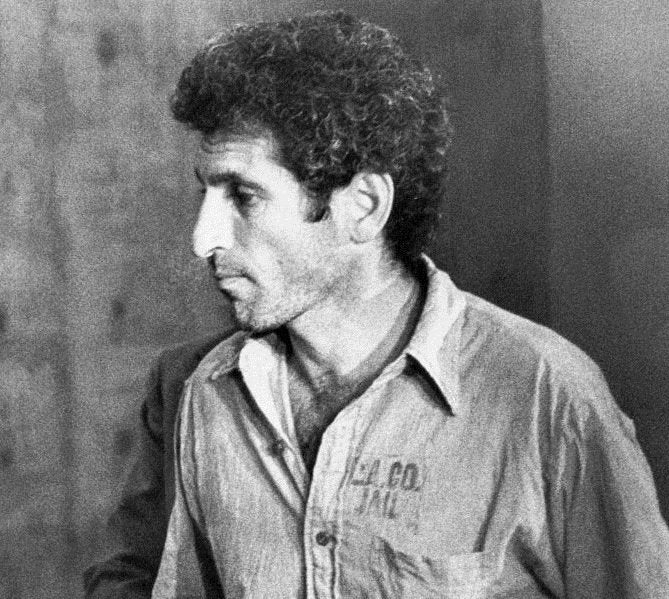 Dubbed the Hillside Stranglers for committing multiple murders in the Los Angeles area during the late 1970s, cousins Kenneth Bianchi and Angelo Buono Jr. were both ultimately handed sentences of life behind bars.
Despite their dubious reputation, both men managed to find love behind bars.
In 1986, Buono married Christina Kizuka, a supervisor at the California State Department of Employee Development.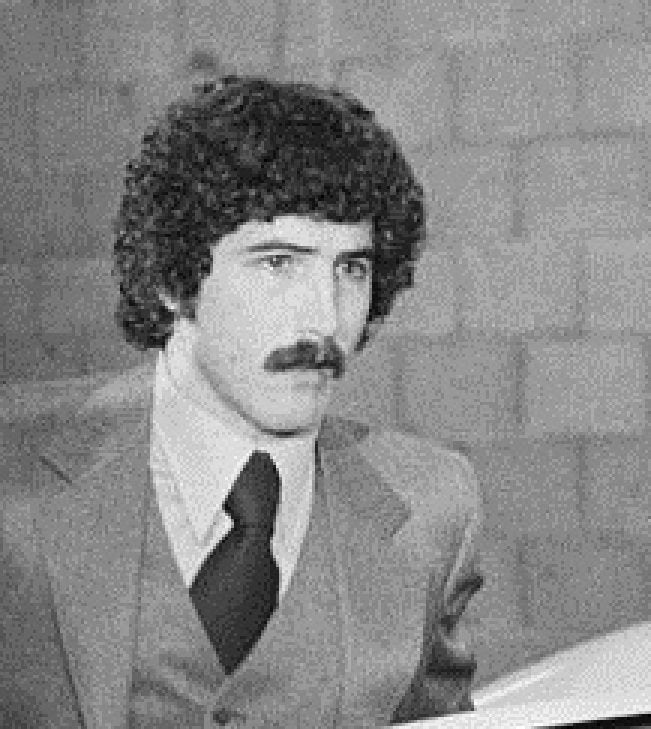 Three years after his cousin married, Bianchi married Shirlee Book, one of his many pen pals.
Today, Bianchi continues to serve his sentence at Washington State Penitentiary in Walla Walla, Washington. Buono has not been as lucky and on Sept. 21, 2002, he died of a heart attack in his cell.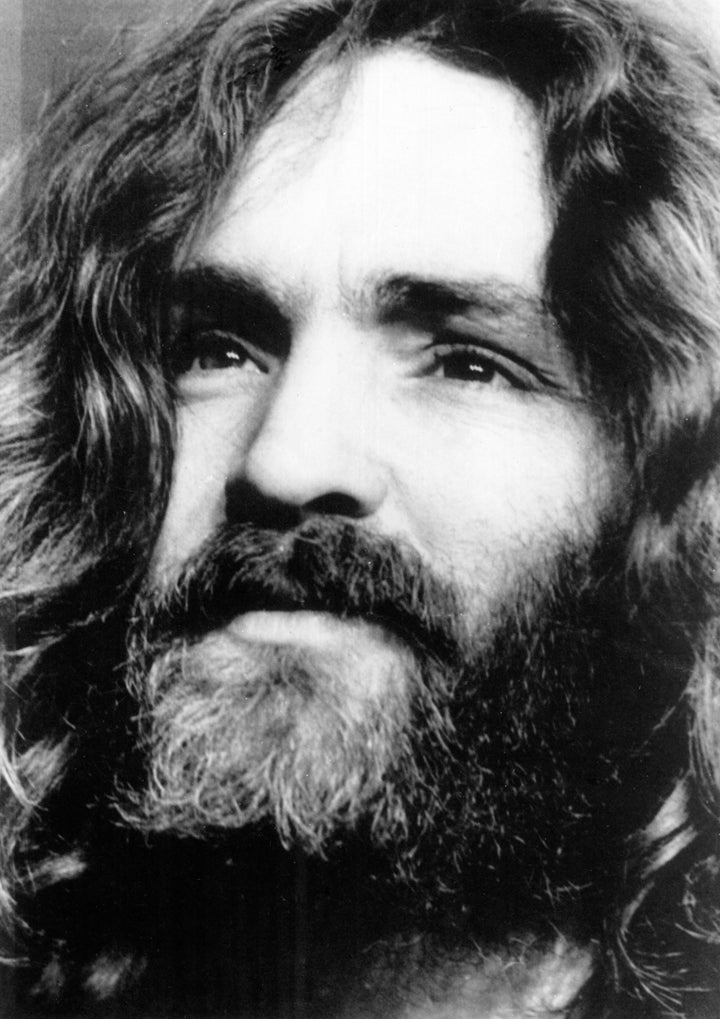 Charles Manson was leader of the "Manson Family," a quasi-commune that he formed in California in the late 1960s. Manson believed in an impending apocalyptic race war, which he termed "Helter Skelter," after the song of that name.
Manson orchestrated a series of gruesome murders on consecutive nights in an effort to help precipitate the race war. In 1969, Manson and his followers were convicted in the slaying of actress Sharon Tate and several others. Initially sentenced to death, Manson's sentence was later commuted to life in prison.
Despite the promise of marriage, the wedding license expired in February 2015. There were unconfirmed reports that Manson broke off the engagement after he discovered Burton allegedly wanted to put his body on public display after his death. However, according to a February 2015 posting to a website attributed to the couple, they plan on renewing the license.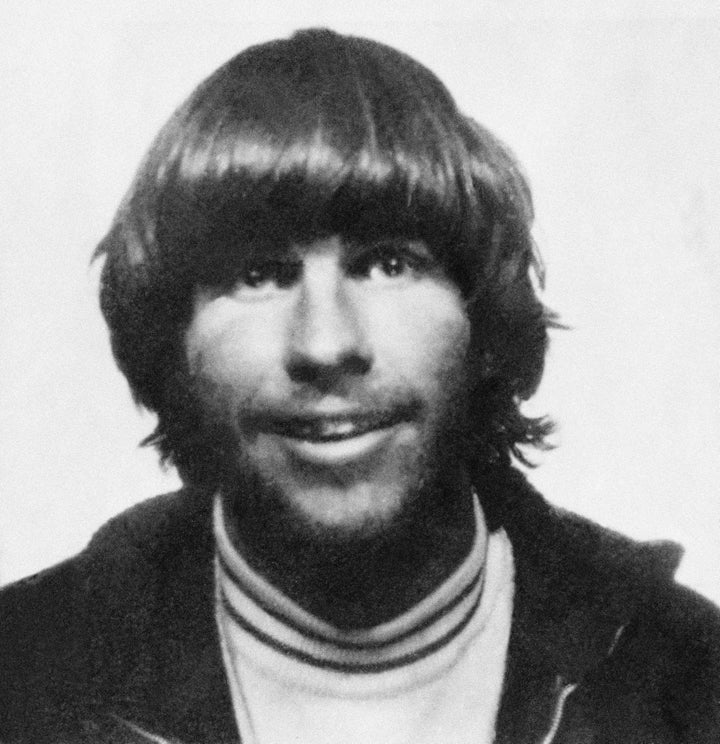 A former member of the "Manson Family," Charles Denton "Tex" Watson was arrested in Texas in November 1969, for a series of murders that had taken place in California.
A jury found Watson guilty for his part in the crimes, and he was sentenced to die in the gas chamber. His sentence was ultimately commuted to life in prison.
In 1979, Watson wed a woman named Kristen Joan Svege. While little is known about Svege, it has been reported that, through conjugal visits, the couple was able to have four children together. Unfortunately for Watson, a law passed in 1996 banned conjugal visits for individuals convicted of murder. Watson and his wife divorced seven years later.
Watson remains incarcerated. To date, he has been denied parole more than a dozen times.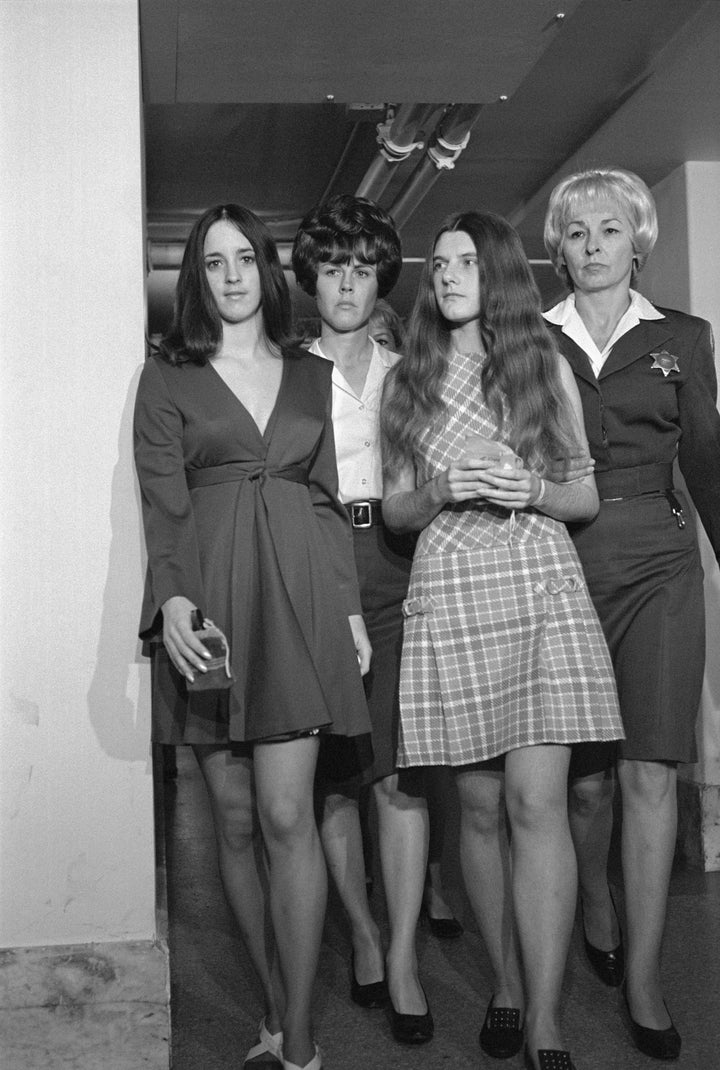 Convicted for her role in the the "Manson Family" murders, Susan Denise Atkins was initially sentenced to death following her 1970 trial. That sentence, as with other members of the group, was later commuted to life in prison.
Atkins married twice behind bars. She wed her first husband, Donald Lee Laisure, in 1981. A self-described multi-millionaire, Laisure reportedly believed Atkins was innocent and shelled out a lot of cash in an effort to free her.
Laisure and Atkins eventually divorced, and in 1987, she married James Whitehouse, a Harvard Law School graduate who was 15 years her junior.
Atkins was denied parole 18 times, and on Sept. 24, 2009, she died of natural causes at the Central California Women's facility in Chowchilla.
"Susan passed away peacefully surrounded by friends and loved ones … Her last whispered word was 'Amen,'" Whitehouse said in a statement after Atkins' death.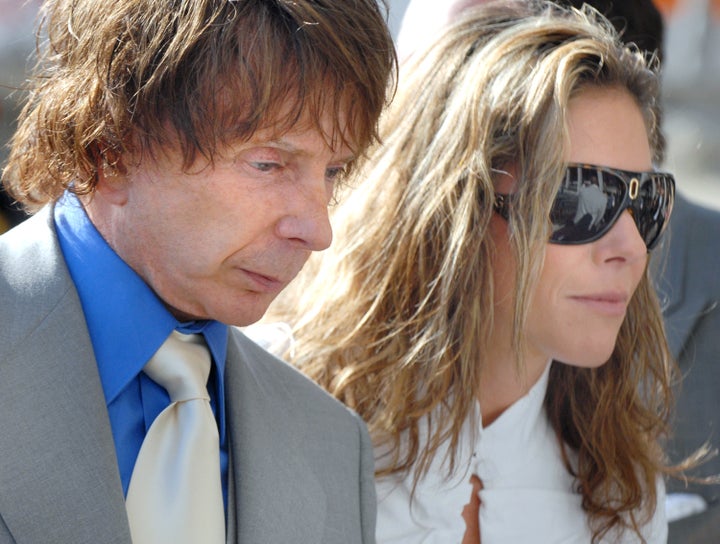 Rock and Roll Hall of Fame legend Phil Spector's criminal history has not spurred his love life. Spector, who's serving 19 years to life for the 2003 slaying of actress Lana Clarkson, was wed to aspiring singer Rachelle Short in September 2006.
Spector, who is 76 and won't be parole eligible for another 12 years, is serving his sentence at California State Prison. The accommodations are likely not as comfortable as his cushy 35-room Los Angeles castle.
Short, 36, reportedly visited Spector several times a month after the wedding, during which they were permitted to hold hands, but could only exchange a single kiss.
"I always would joke with him, 'To know Phil is to love Phil,'" Short told Rolling Stone in April 2013. "If people knew him like I do, they would fall in love with him. Even the first five minutes of talking to him, he engages you. You get this sense of kindness. He's so gentle, warm, loving."
However, the marriage was apparently not meant to be. Spector reportedly filed for divorce in April 2016, claiming irreconcilable differences.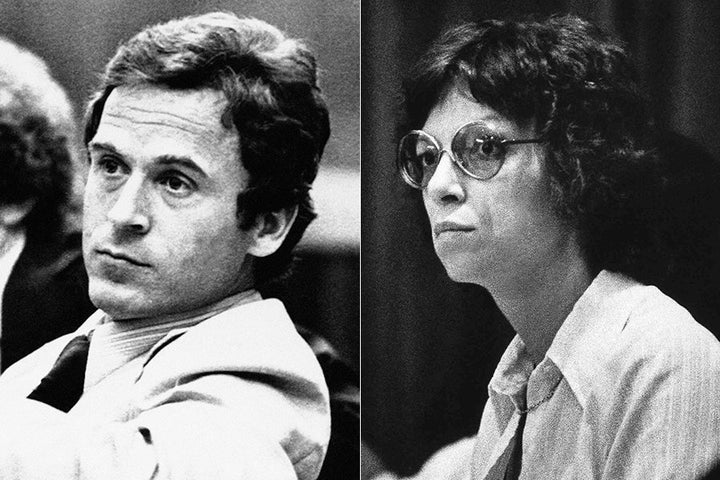 A notorious serial killer, Ted Bundy, is believed to have murdered dozens of women in Utah, Idaho, Washington and Colorado in the 1970s. His downfall came in 1978, when he was captured after killing two college students and a 12-year-old girl in Florida.
During his trial, Bundy took advantage of a Florida law, in which a marriage declaration made in court, in the presence of a judge, constitutes a legal marriage. He made such a declaration while questioning a former Washington State DES worker named Carole Ann Boone. She accepted and later gave birth to a daughter, naming Bundy as the father.
Boone divorced Bundy in 1987. Three years later, he was executed.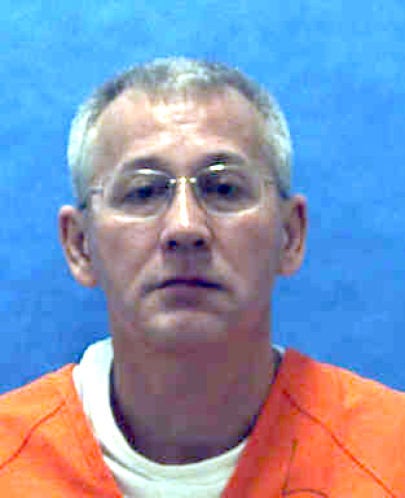 A former carnival worker and truck driver, Oscar Ray Bolin, was convicted of murdering three women in separate incidents in the Tampa Bay, Florida, area in 1986.
In 1995, Bolin's public defender, Rosalie Martinez, left her husband and four children to be by Bolin's side. The couple was married the following year via a telephone ceremony.
Martinez was vocal about Bolin's innocence and helped fight for his freedom.
Asked by the warden if he had any last words before he was injected with the lethal cocktail that took his life, Bolin replied, "No, sir."
Before You Go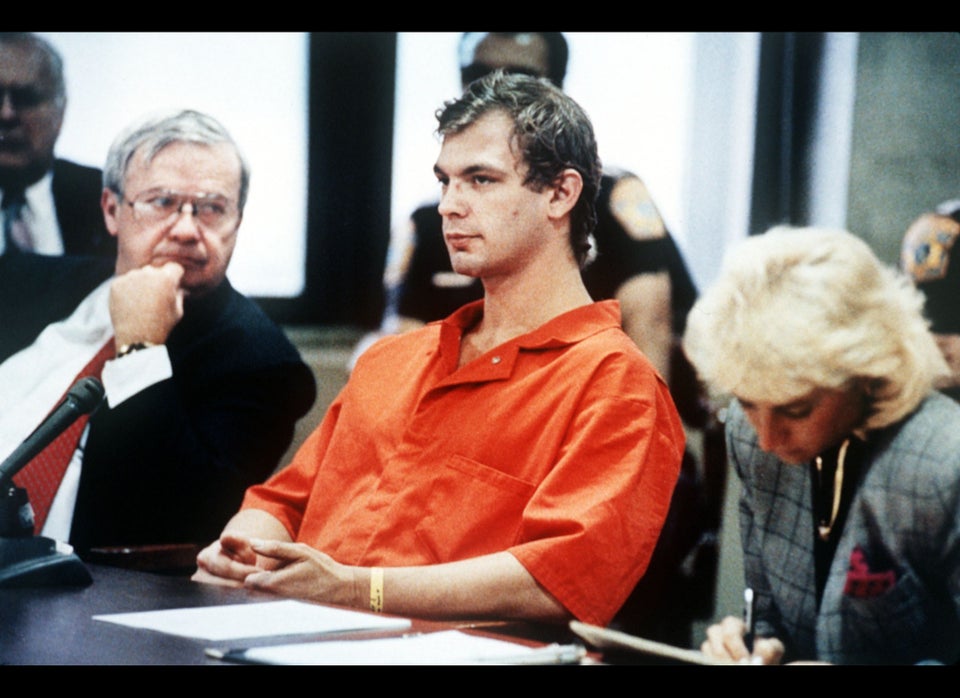 Infamous Serial Killers
Popular in the Community