Supreme Court Justice Ruth Bader Ginsburg is aware she's earned the nickname "Notorious RBG" -- and she loves it.
In an interview with Katie Couric for Yahoo News, Ginsburg acknowledged the Notorious RBG tumblr -- which Ginsburg notes started after the Voting Rights Act decision -- by calling it a "wonderful thing."
"I haven't seen anything that isn't either pleasing or funny on that website," Ginsburg said, noting her children and grandchildren are getting a kick out of the site.
Ginsburg did admit she didn't quite understand the "Notorious" reference at first.
"I had to be told by my law clerks, 'what's this notorious?'" Ginsburg said. "And they explained that to me."
Watch a video of Ginsburg talking about the nickname, and answering a question from the creator of the Notorious RBG tumblr, above.
Before You Go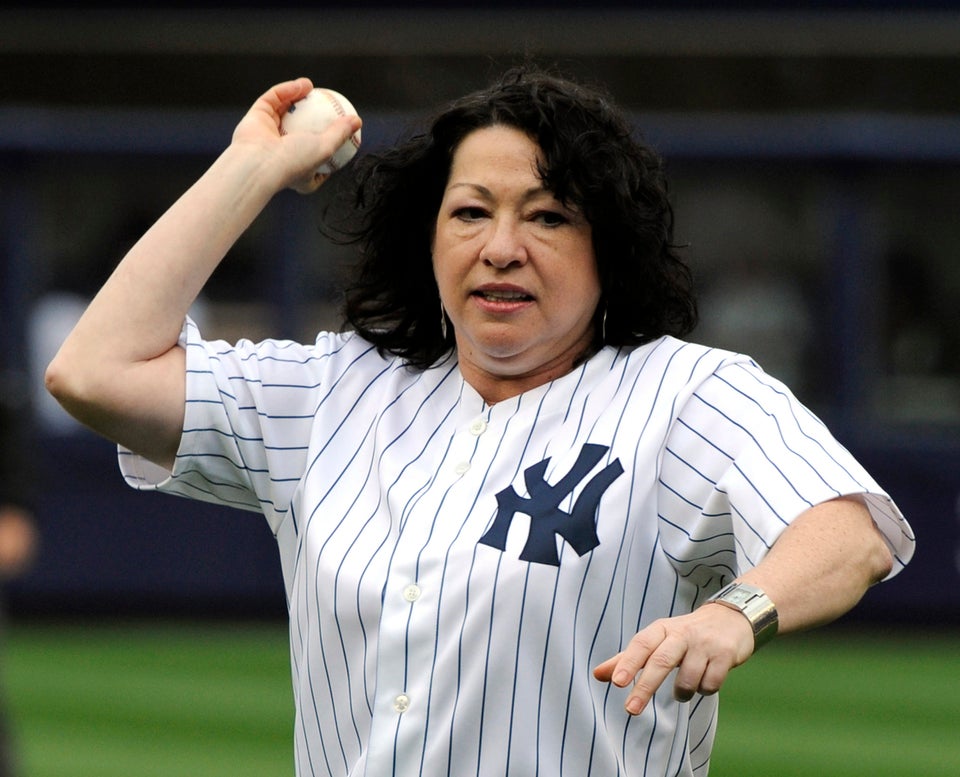 Supreme Court Justices Get Out Of The Office
Popular in the Community