For the first time since 2019, the biggest Carnival event outside Rio returned to the streets of Notting Hill in London, emerging from darkness in a flurry of color and revelry. For three days, spectators from around the world wine alongside a bustling parade with elaborate floats and vibrantly costumed performers and masqueraders, celebrating the rich return of Caribbean culture to the streets.
A fanfare of mas bands, floats and dancers weaved its way through a small corner of West London to the sounds of steel pan and Soca music, surrounded by the welcome aromas of jerk chicken and rum punch, enveloping us with a sense of joy, unity and celebration. This year, more than ever, the Carnival community was determined to exude positivity and resilience, an act of resistance that is central to Carnival's history.
For many, Notting Hill Carnival is a chance to celebrate summer's end during the U.K.'s final holiday weekend. For those within the Caribbean community, though, Carnival is a way of life all year-round — a ritual that is ingrained in their identity, connecting them to each other and their ancestors. From the electric Panorama Steel Band competition that opens the festivities to the colorful oils and powders of J'ouvert and Dutty Mas painting the skies, the Notting Hill Parade closes off a weekend of elation and freedom.

Behind the Masquerade, a photographic tribute to this past year's festivities, pulls open the curtain to reveal the Carnival community that makes it all happen. I spent the month leading up to Carnival photographing Mas Band designers such as Cee Bolakee from Vibrance Band, who embellishes her intricate costumes with gems and feathers; the Paraiso School of Samba as they rehearsed their fast-footed routines to the sound of their bateria, the accompanying percussion band; and the members of the Mangrove Steelband rehearsing their show-stopping number ahead of this year's Panorama competition.
This series includes portraits and interviews that highlight the importance of this year's big return to the streets of Ladbroke Grove and Portobello Road, and what it truly means to the Caribbean community in the U.K.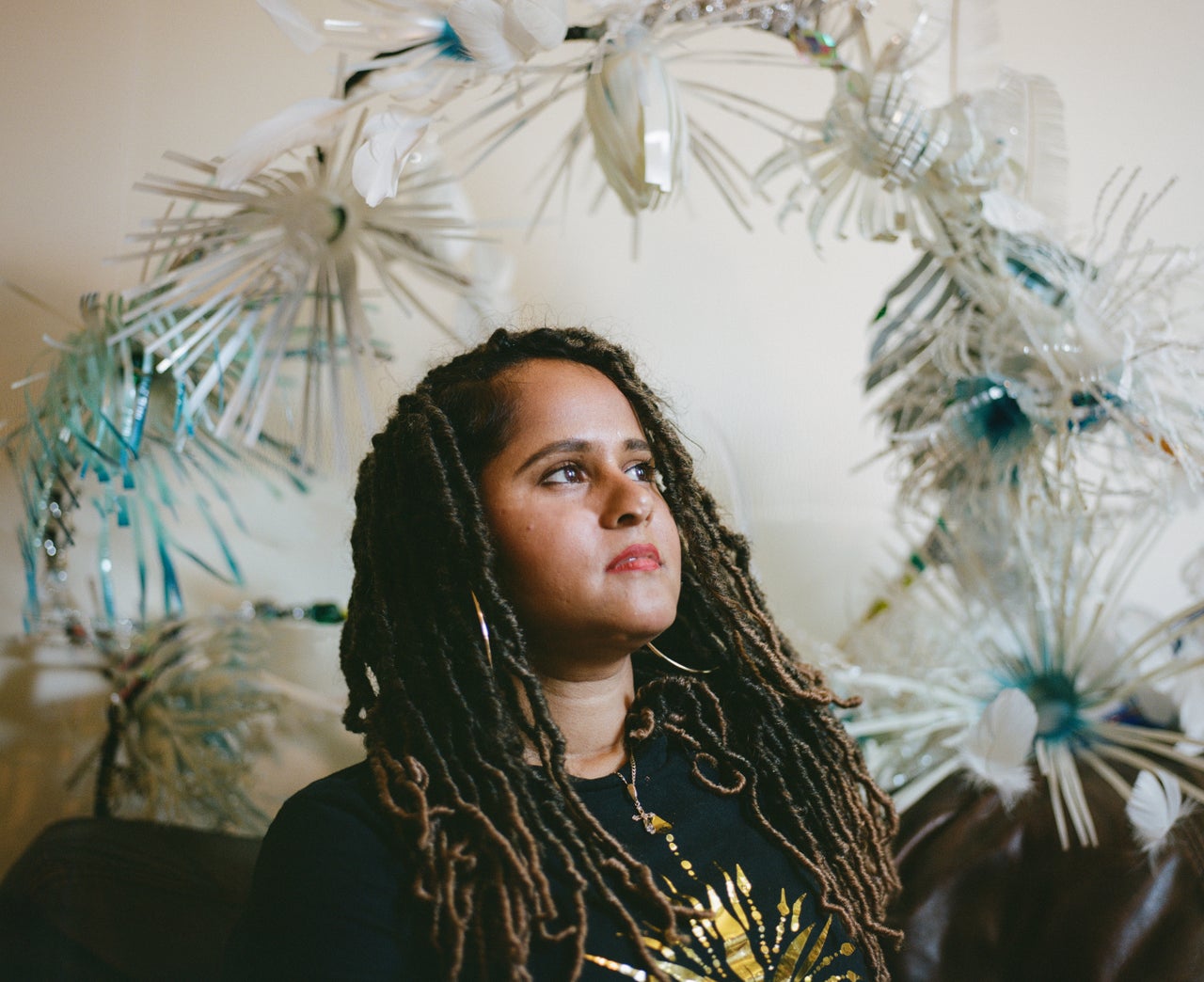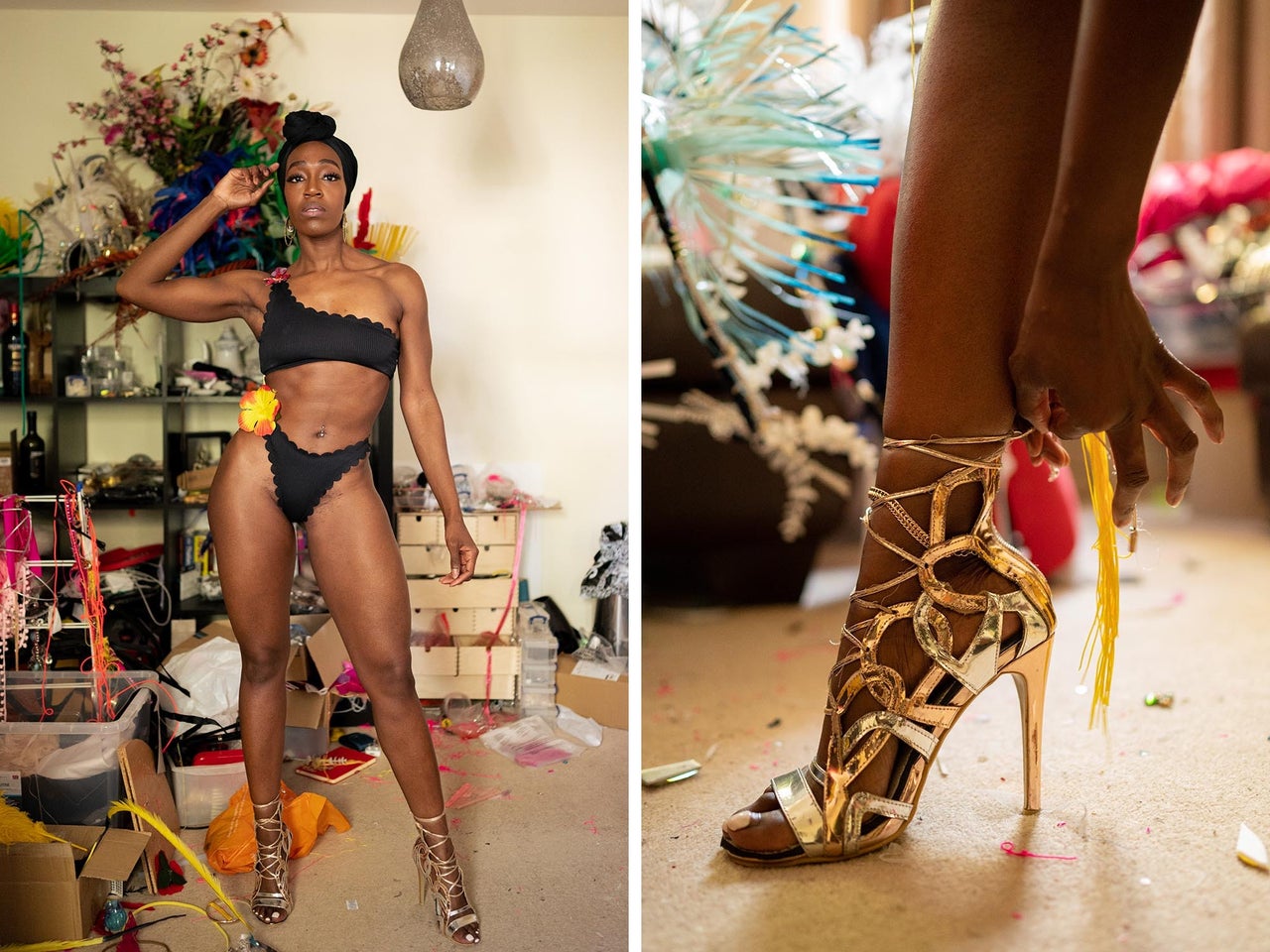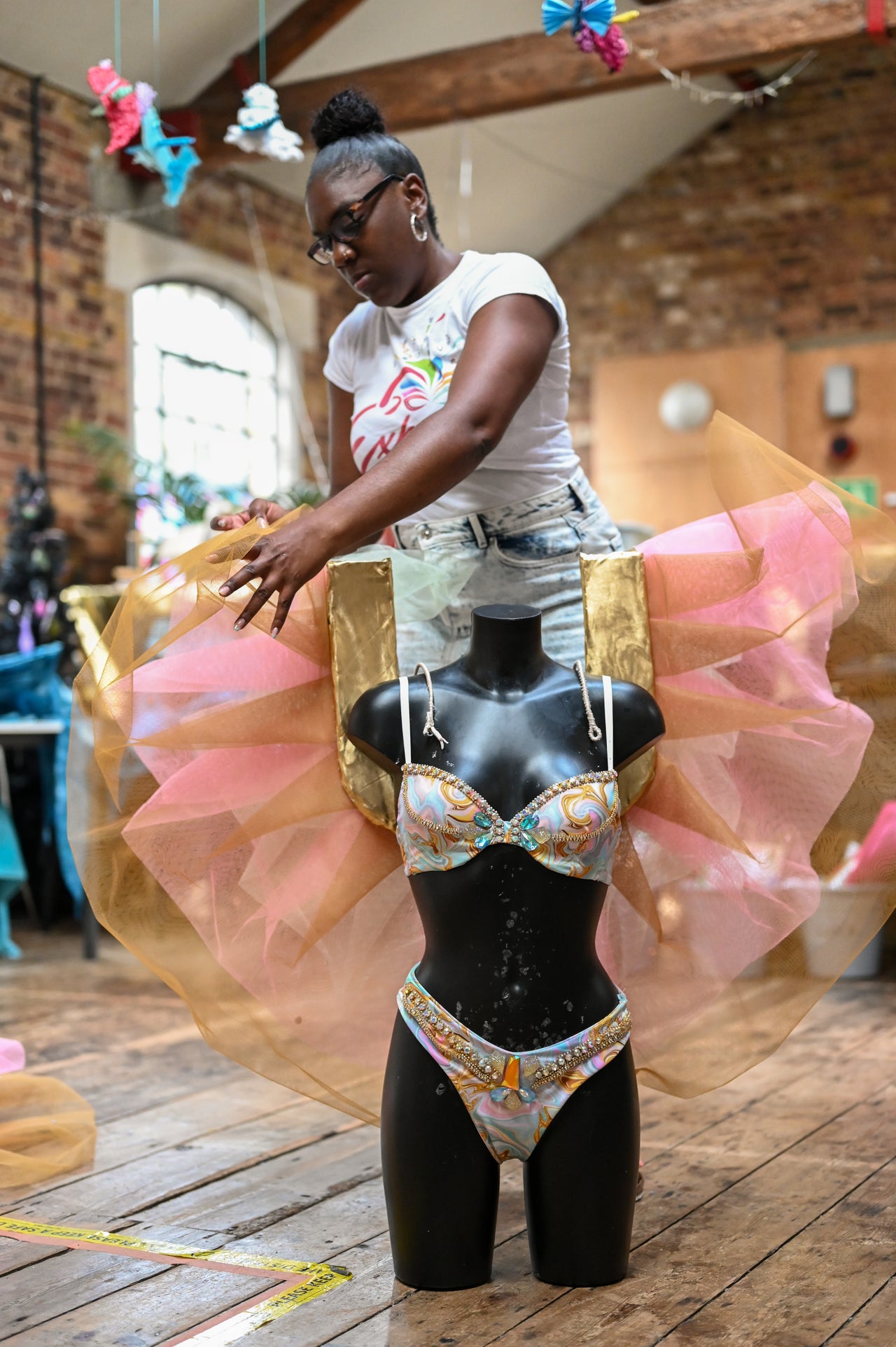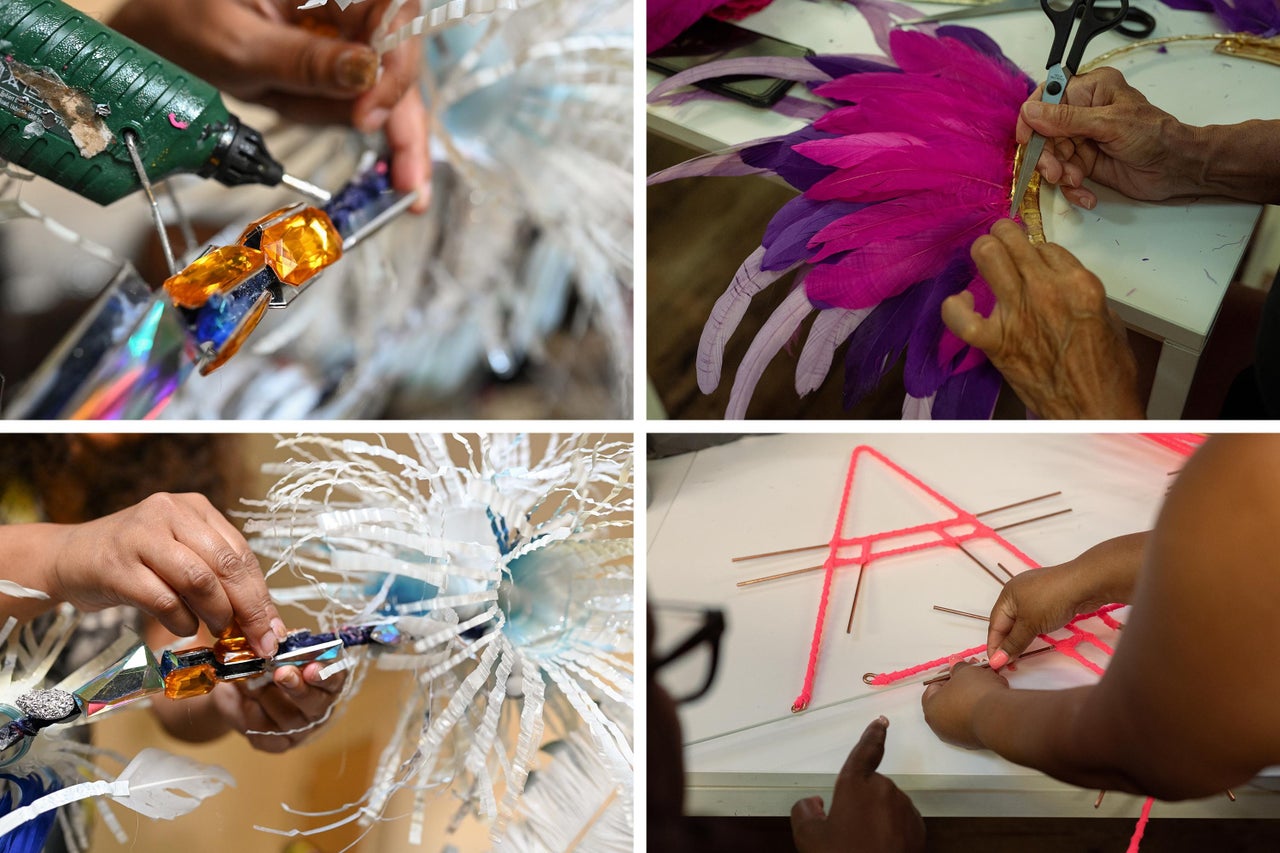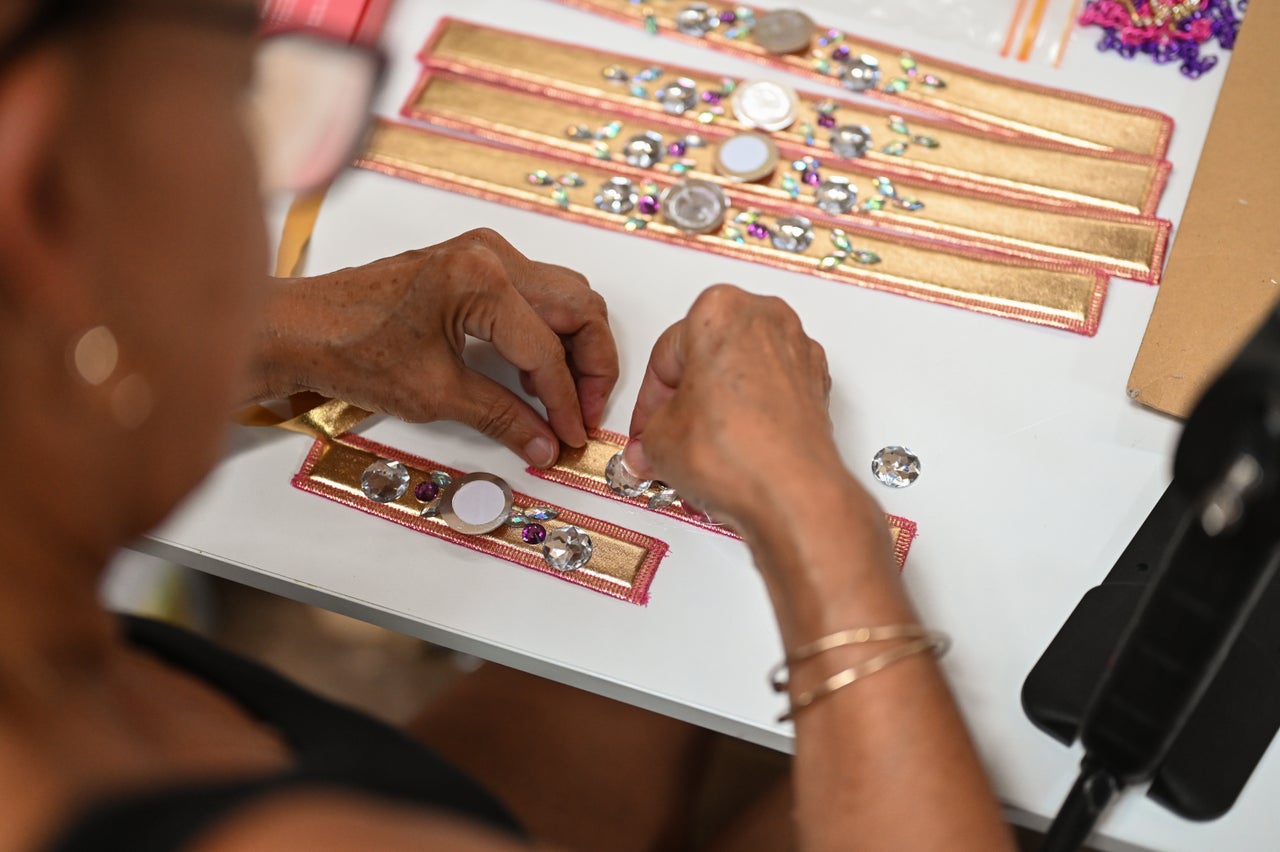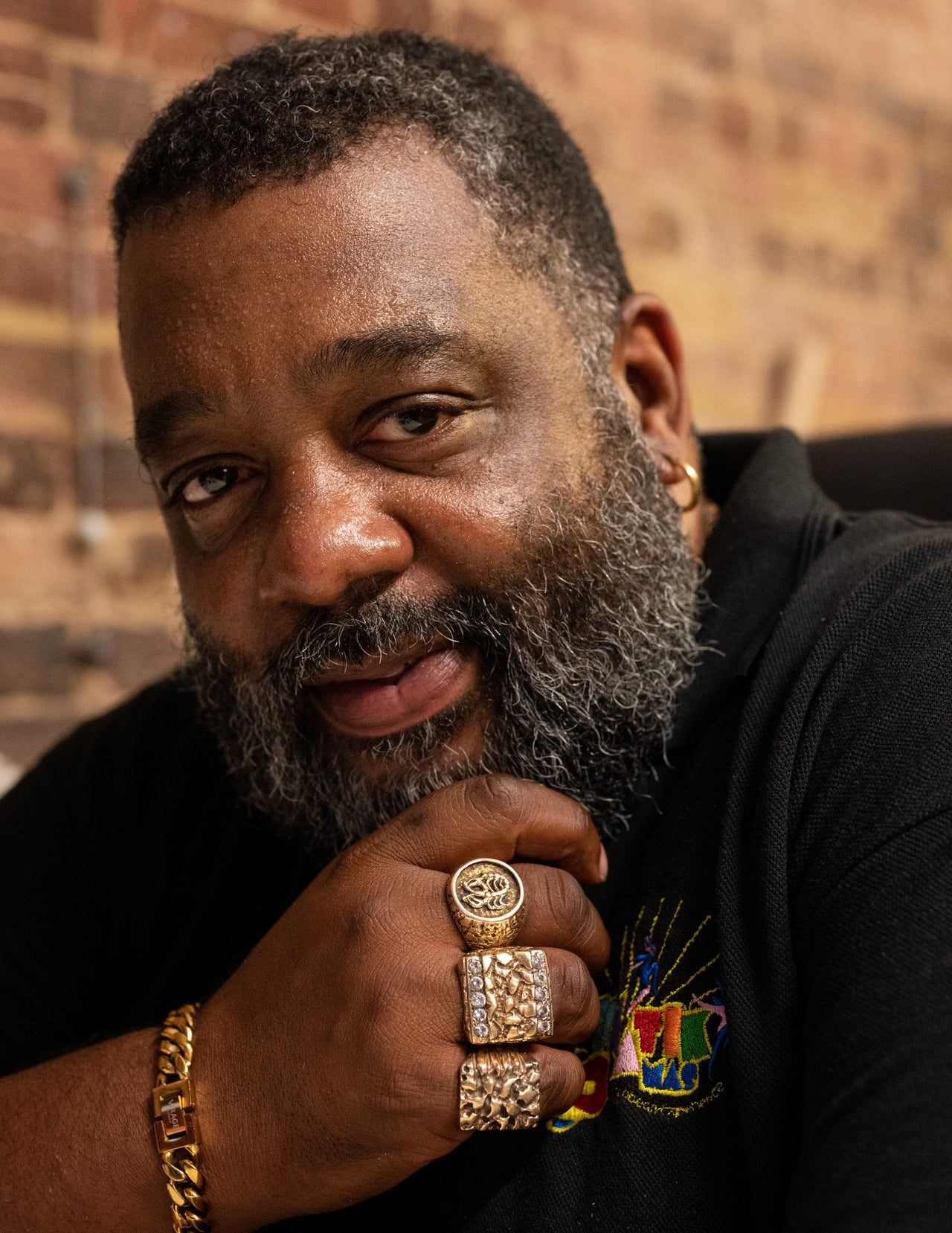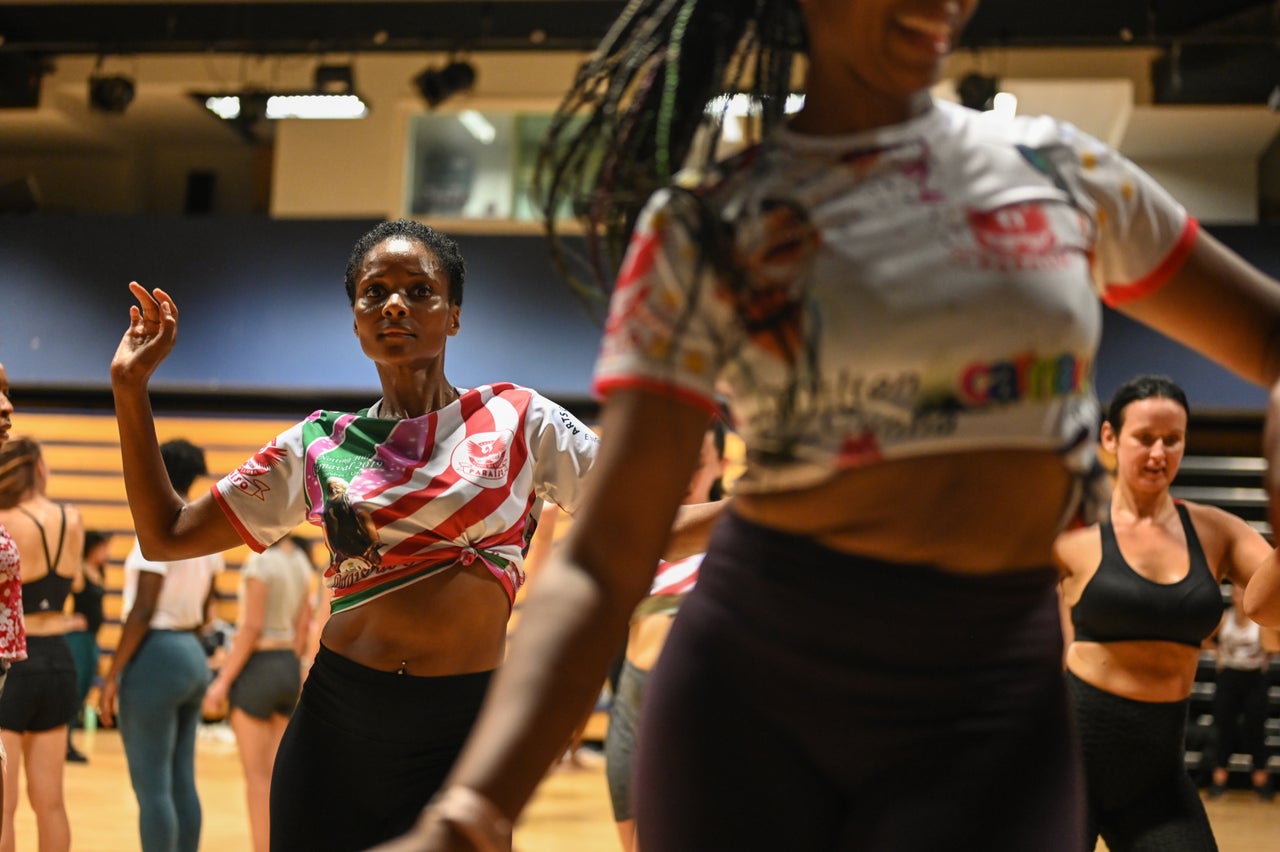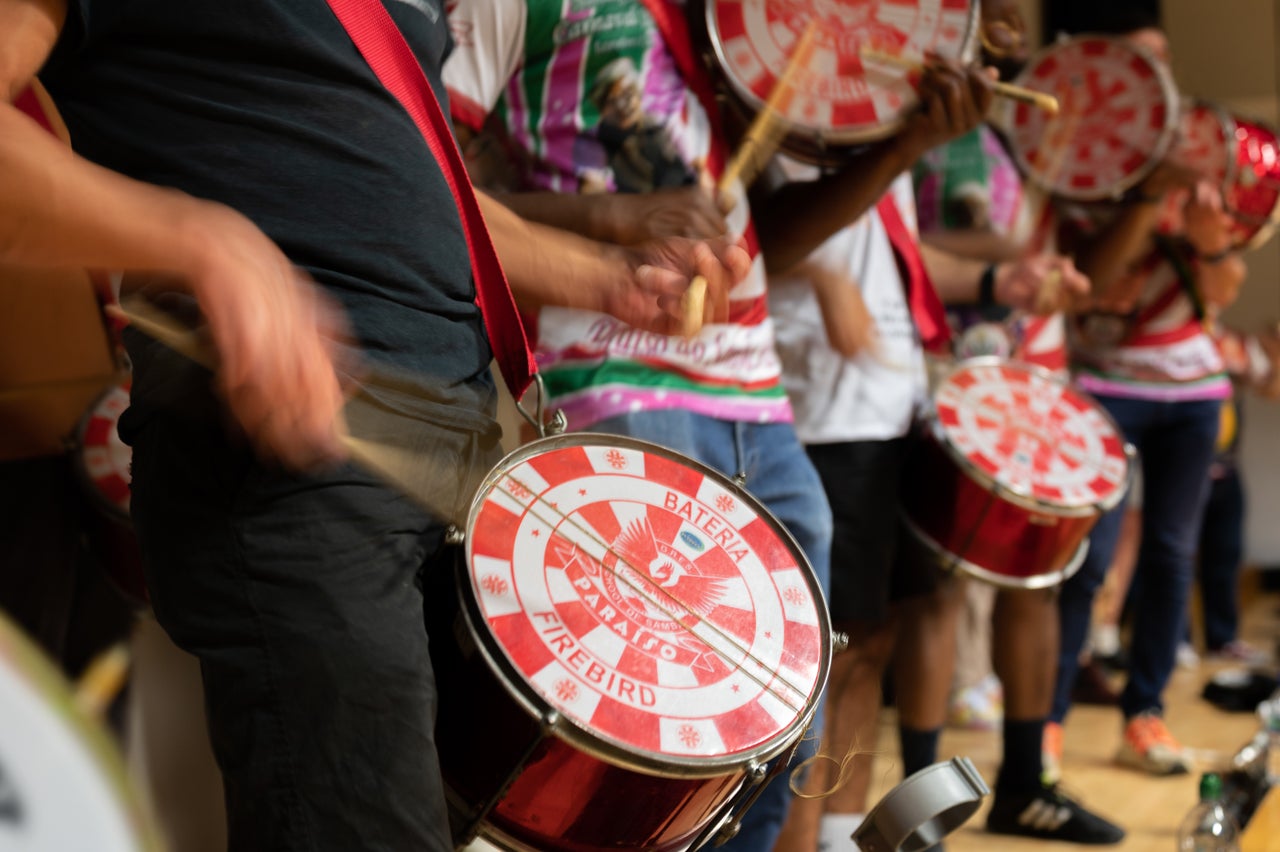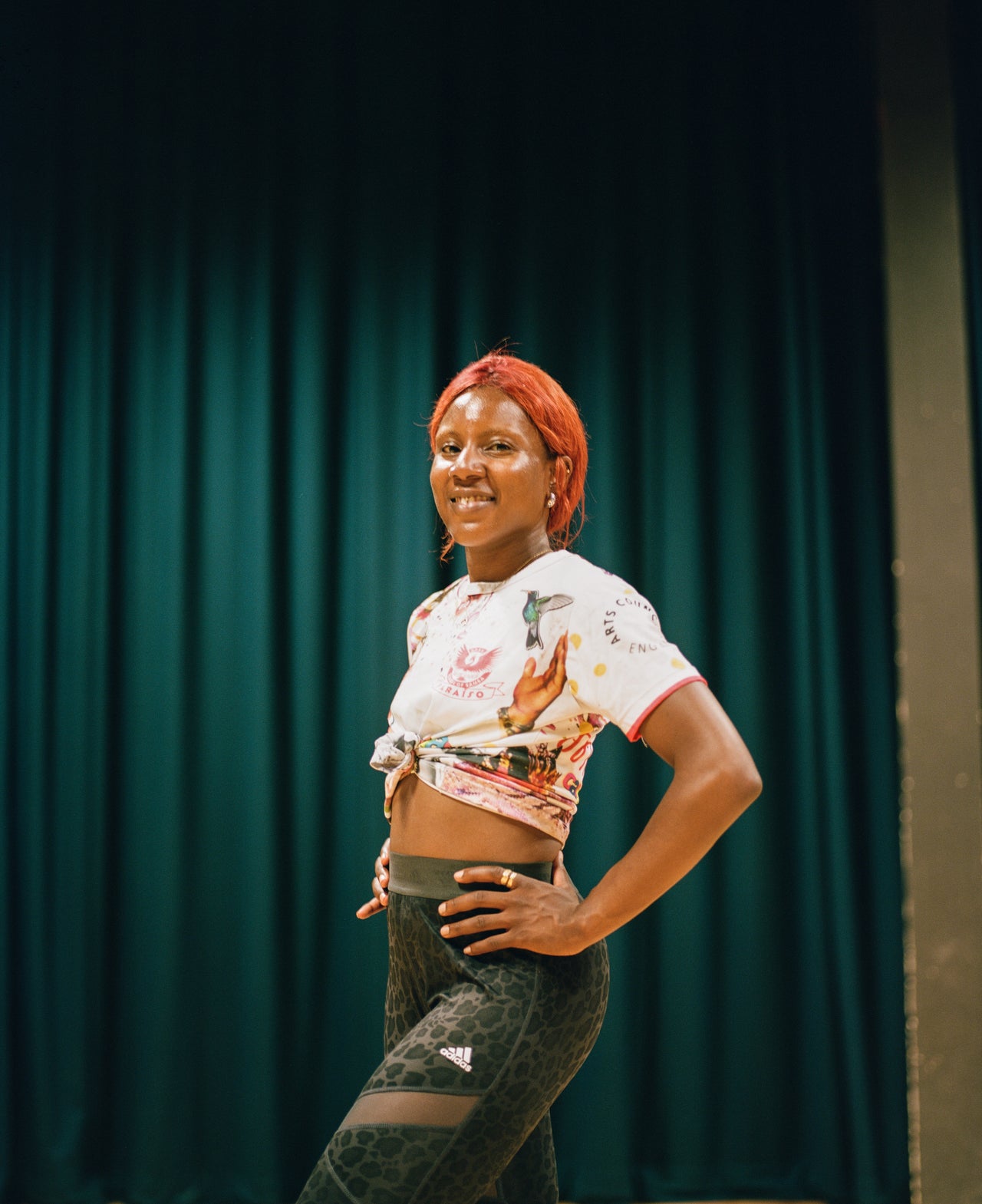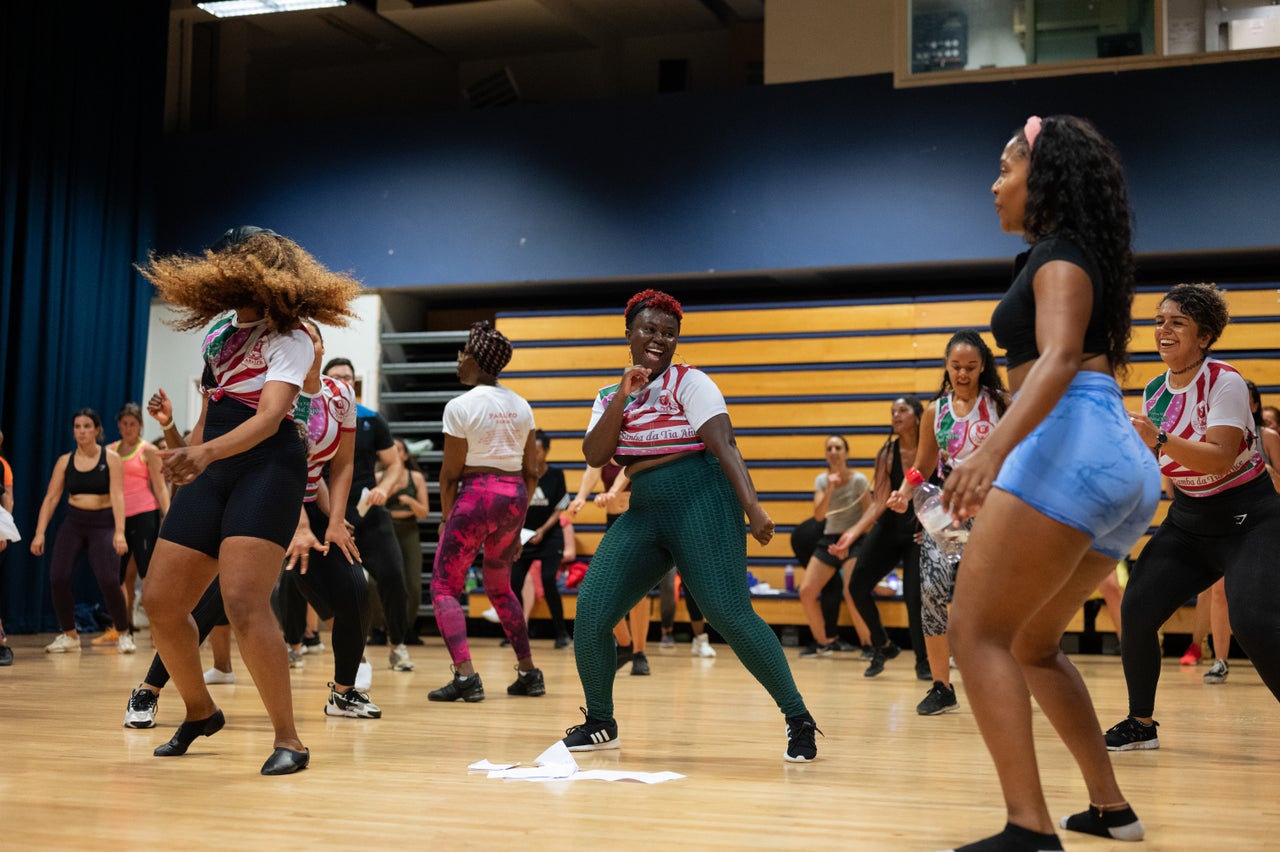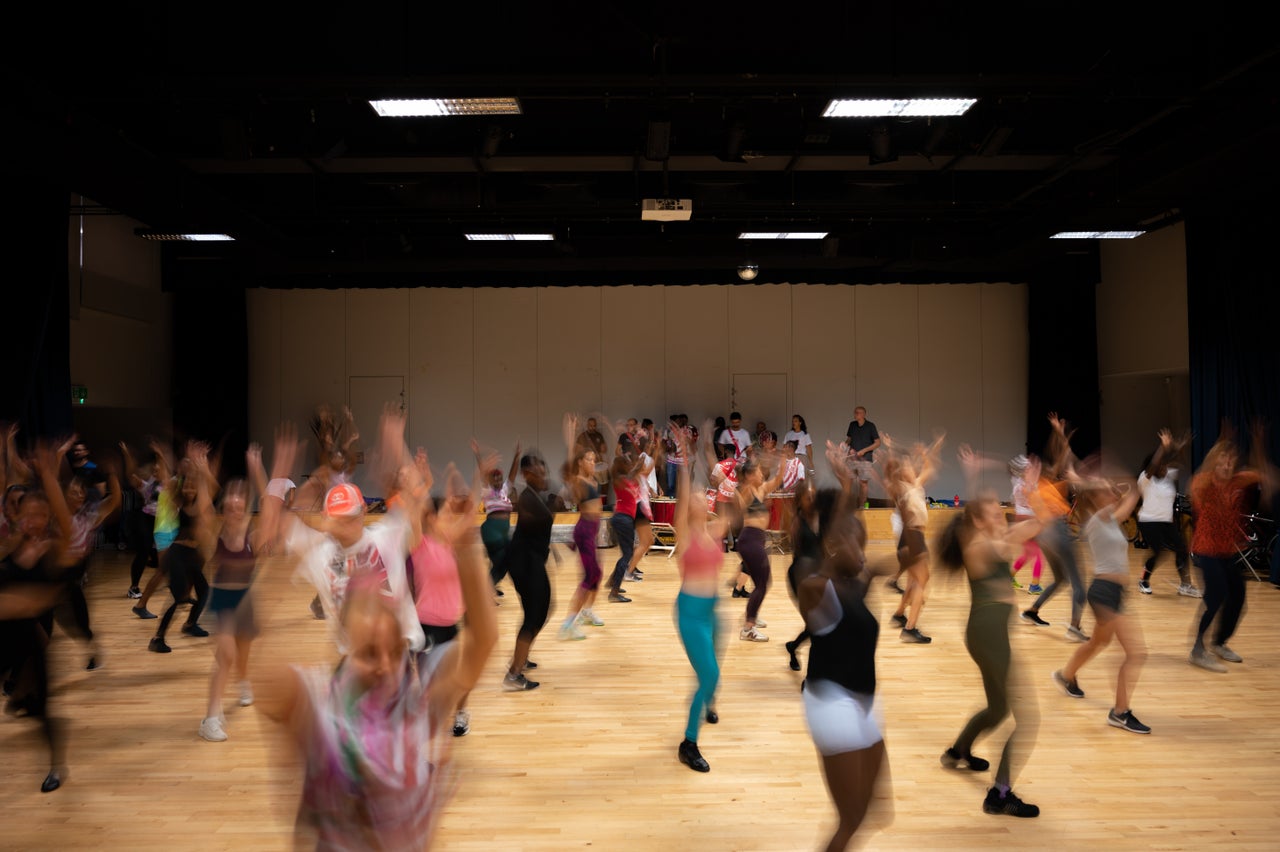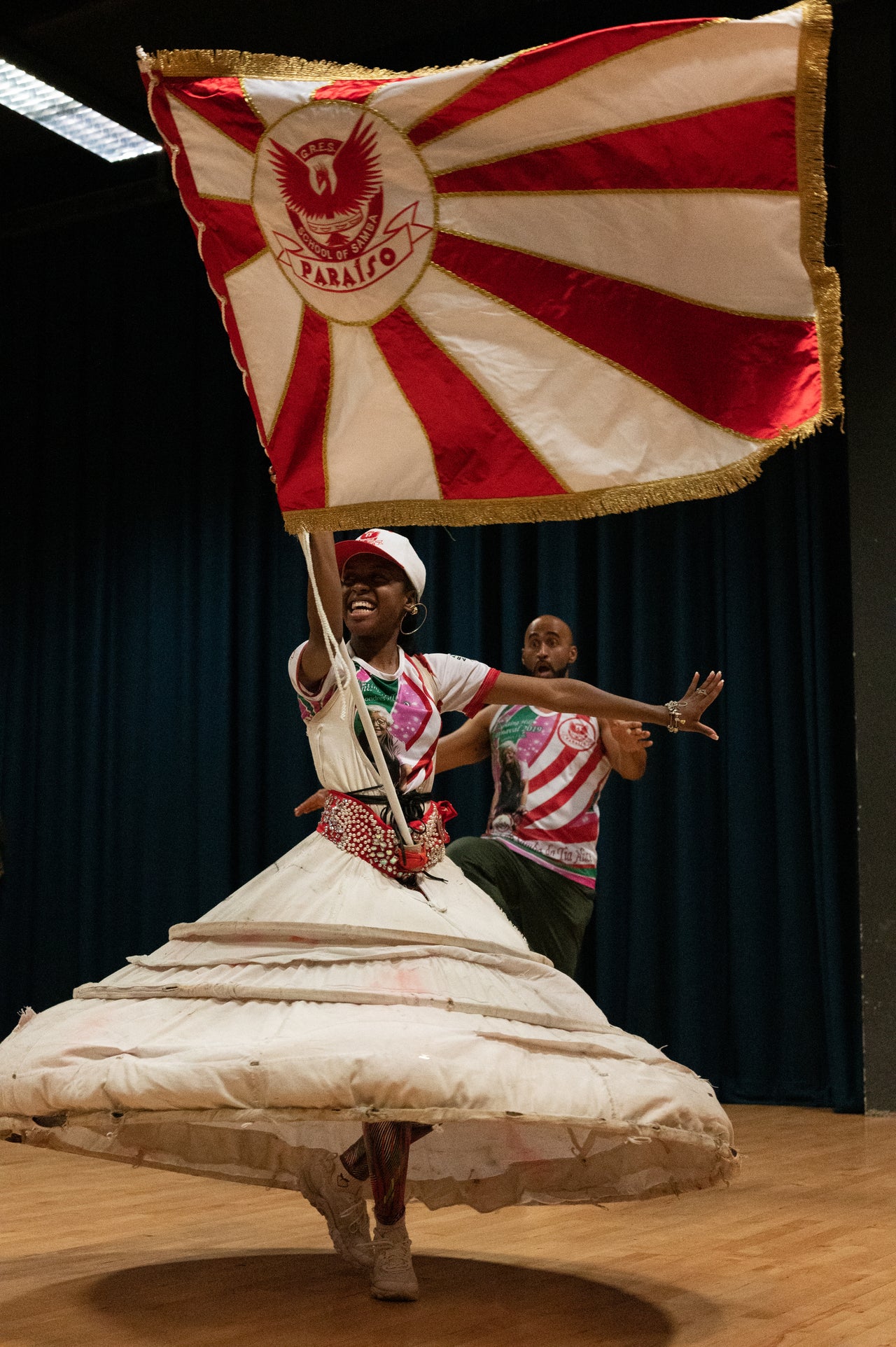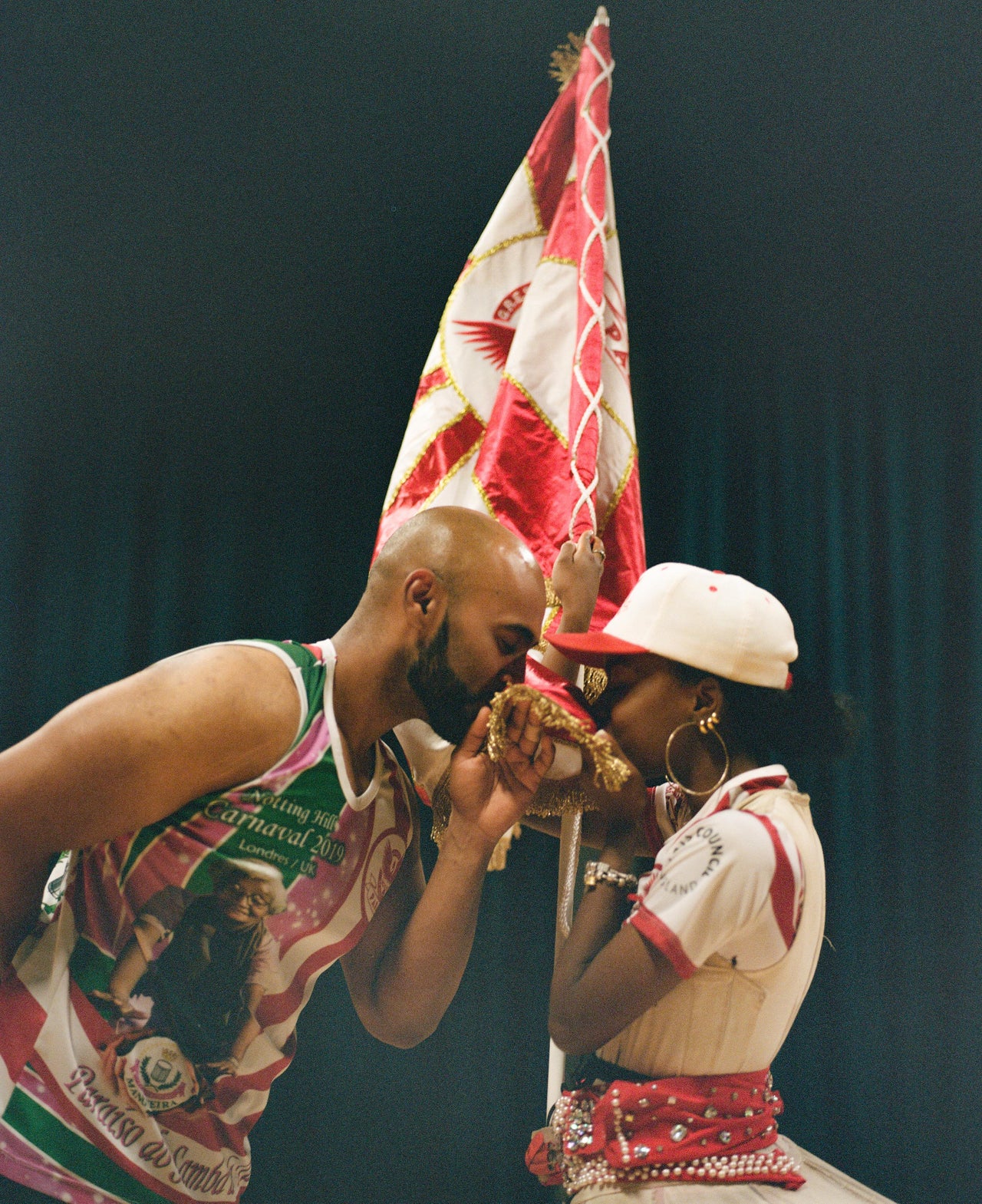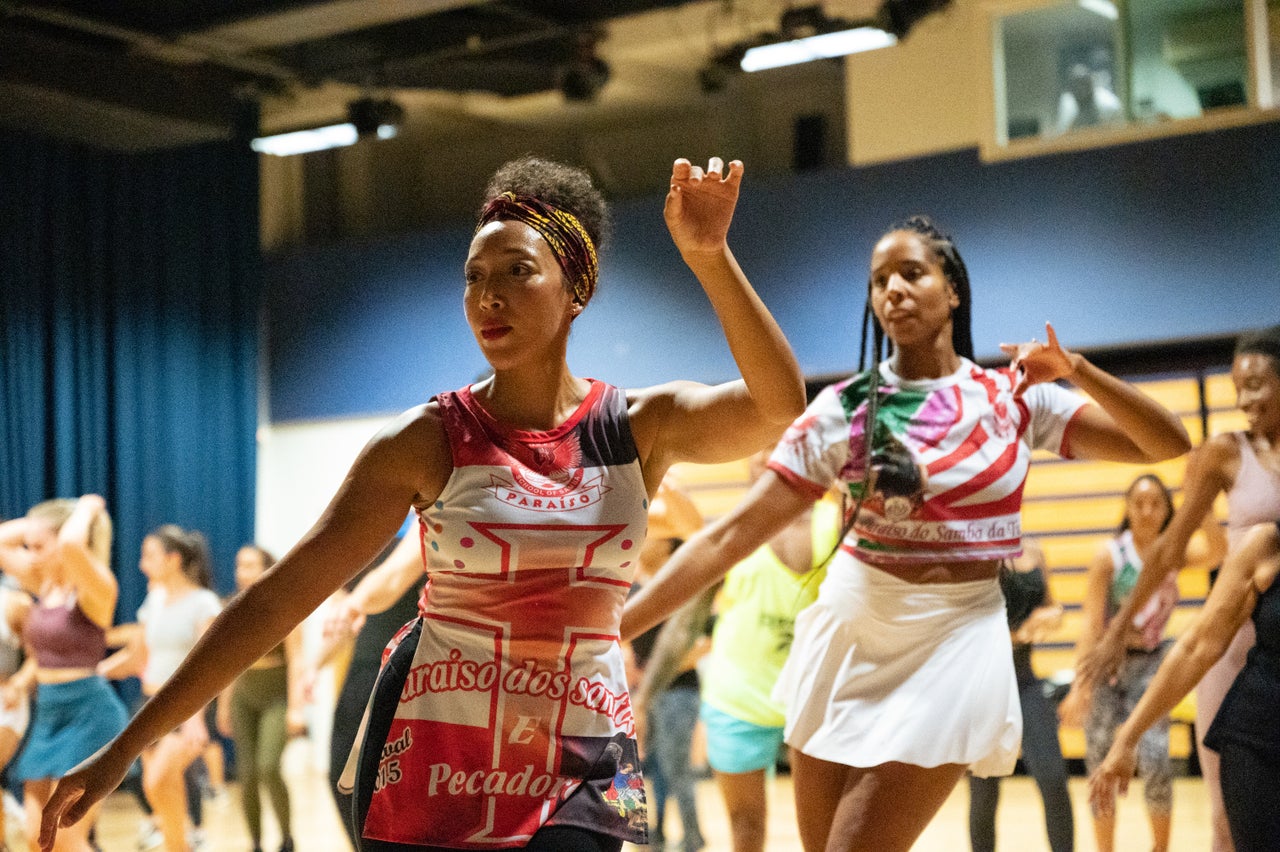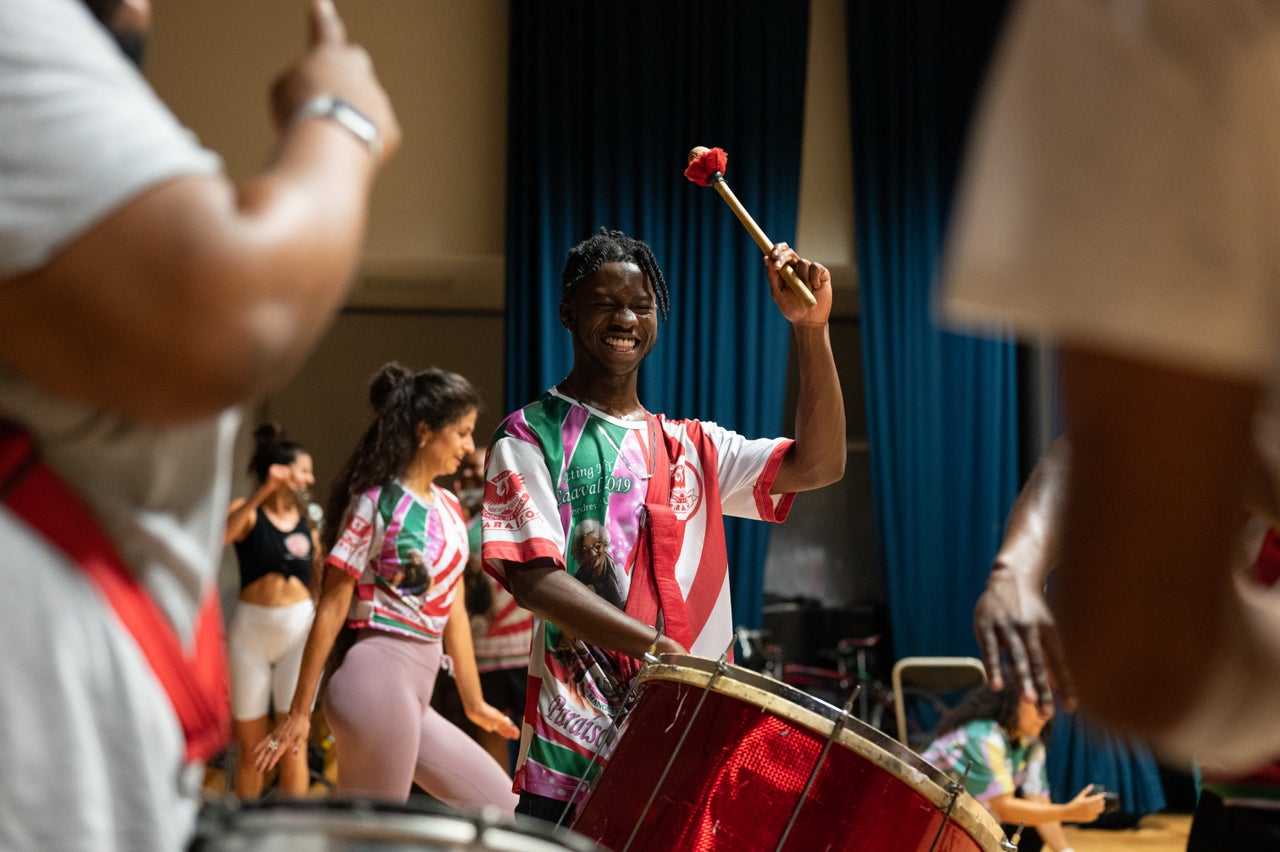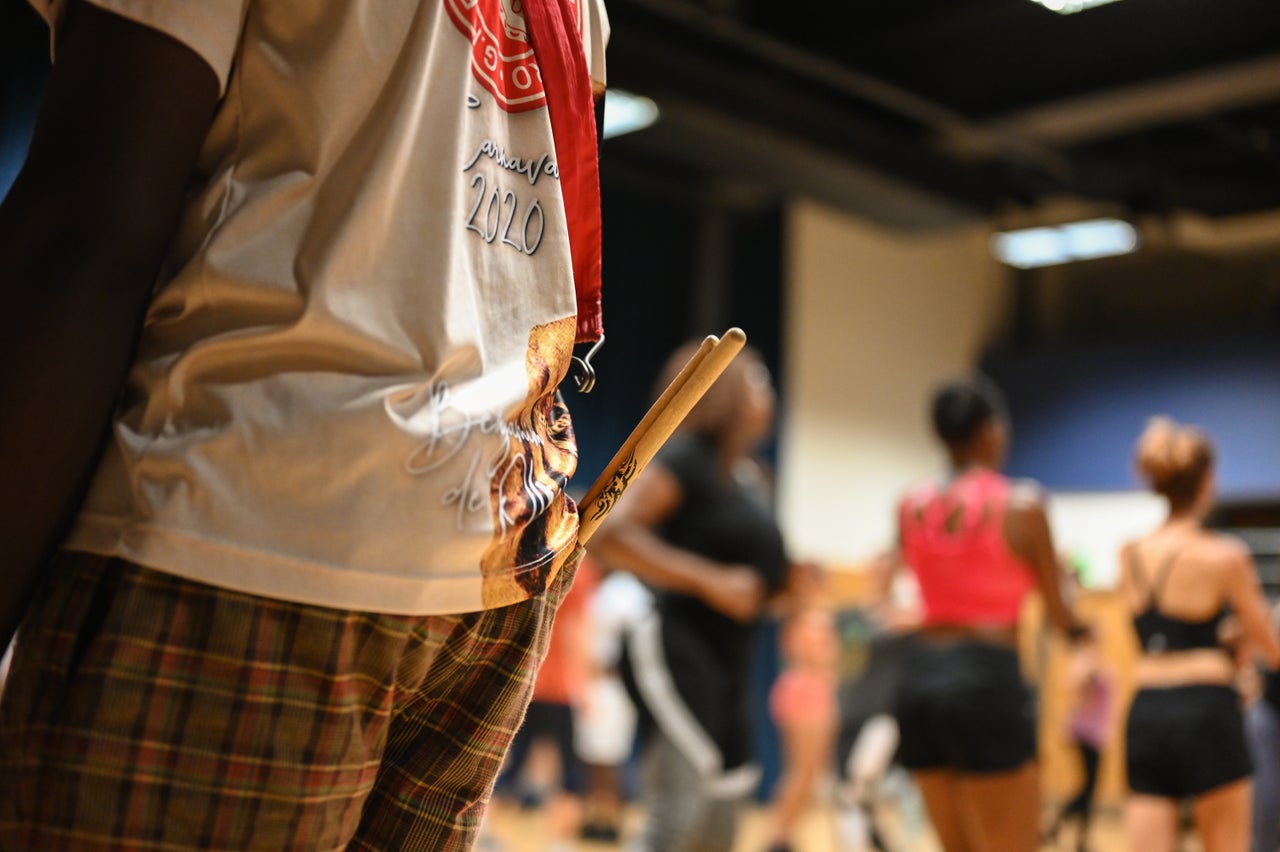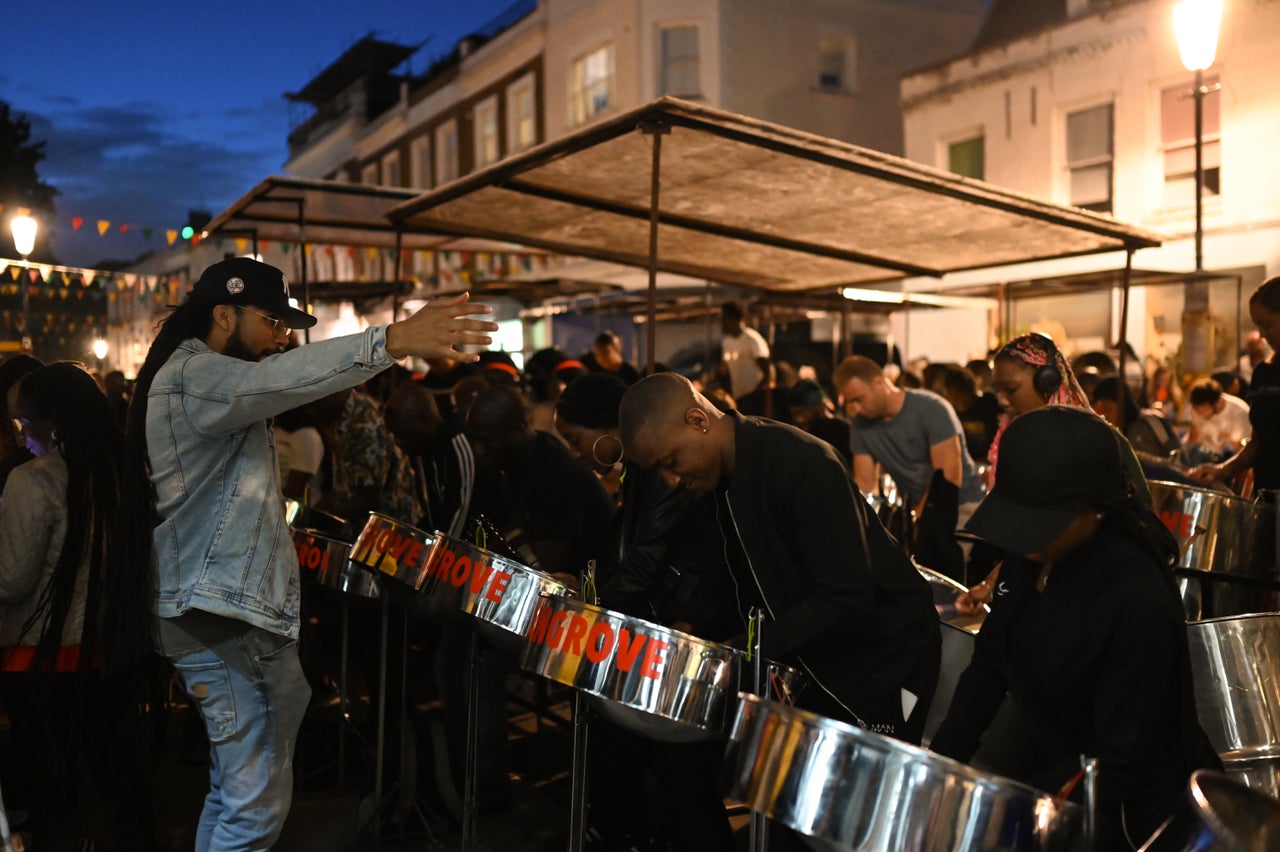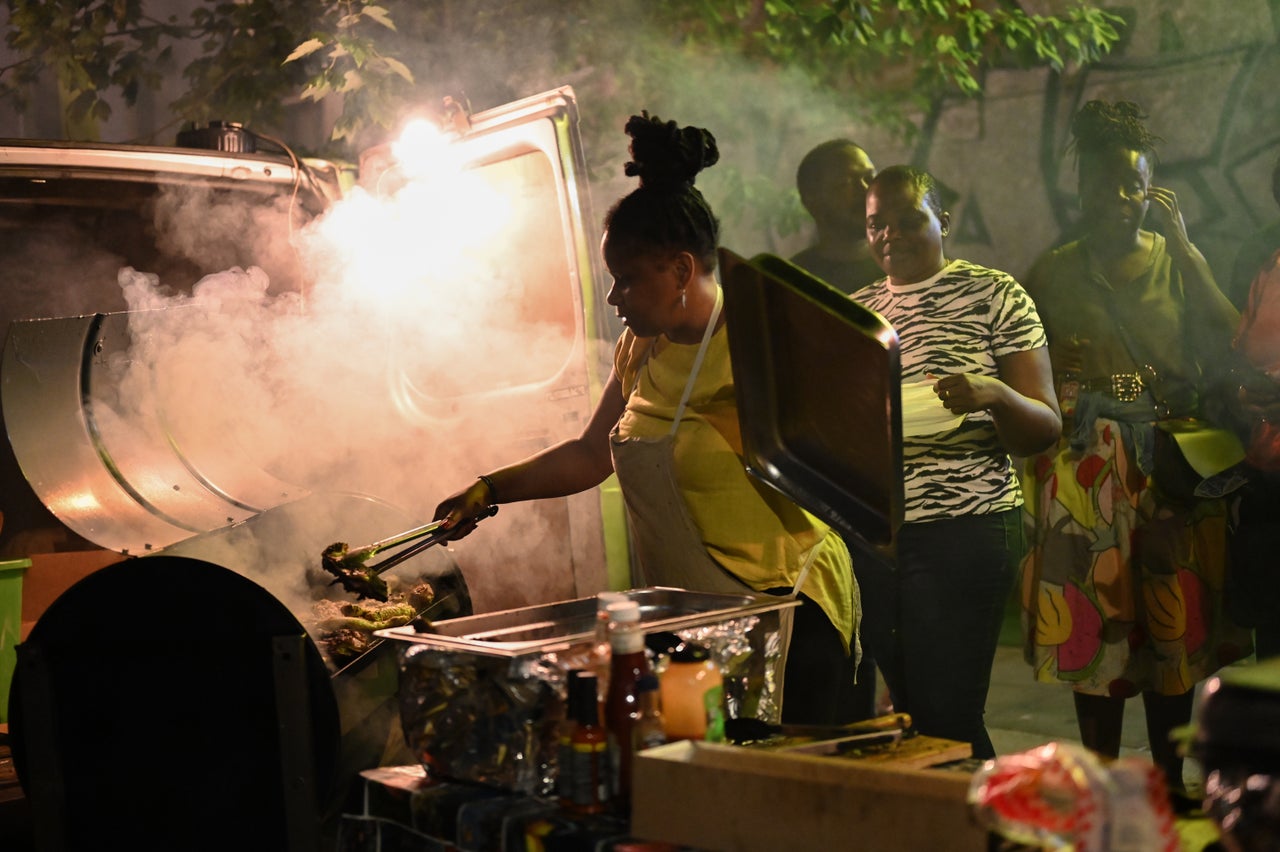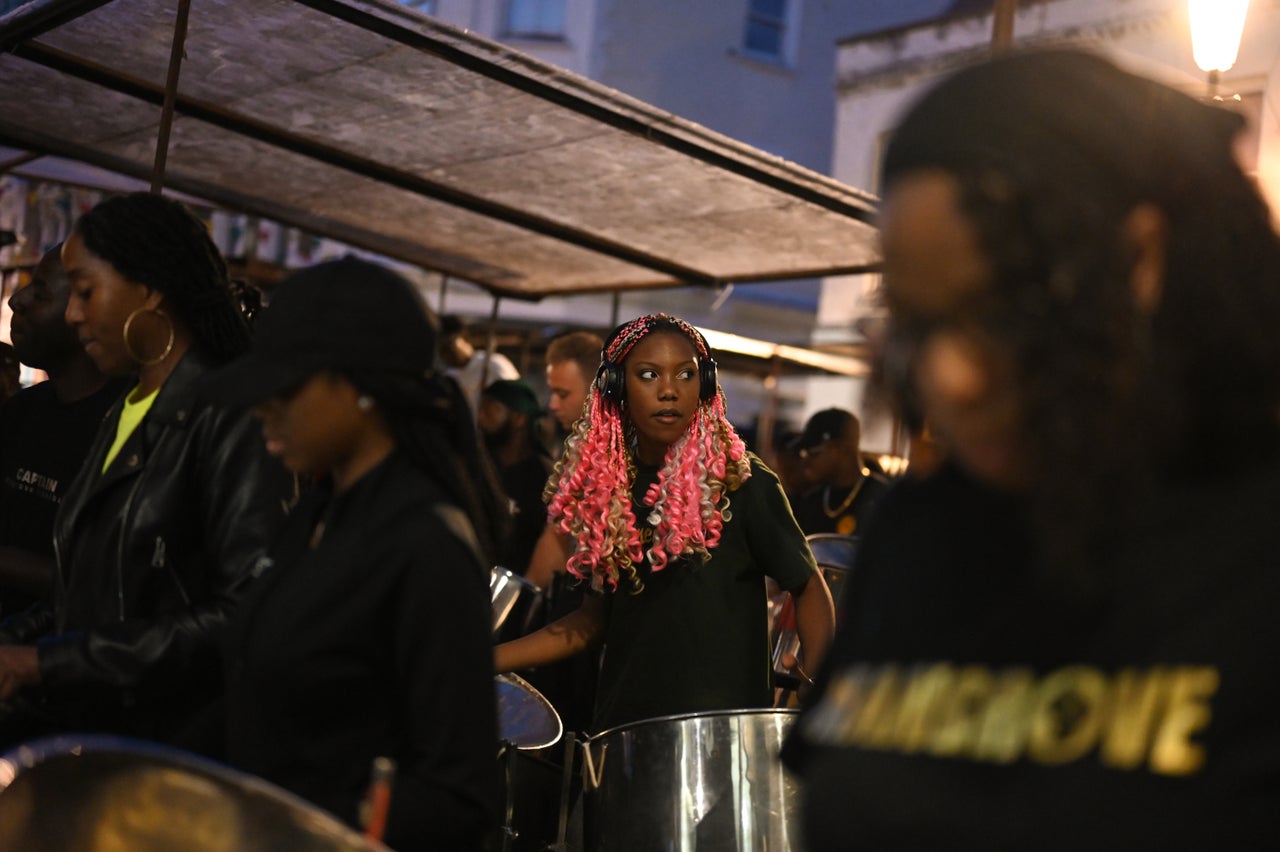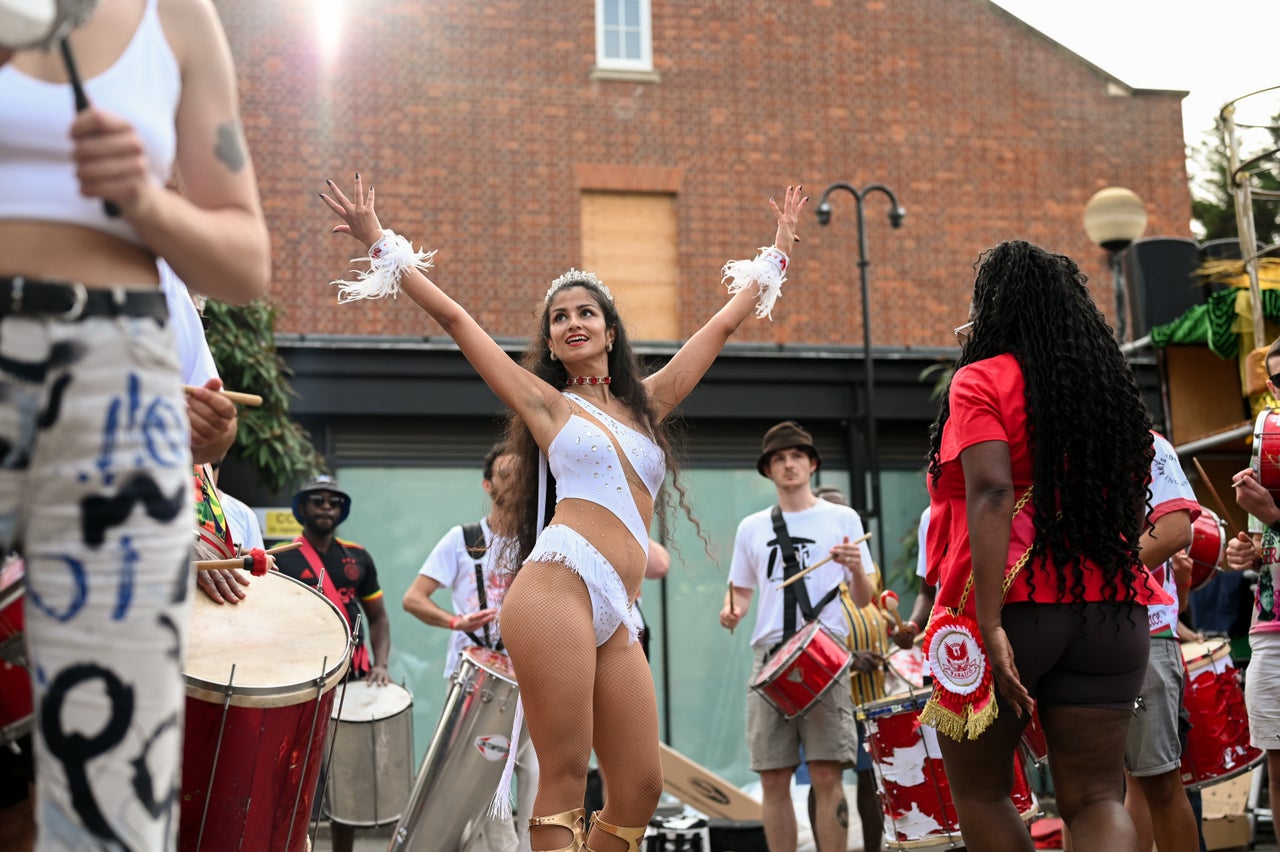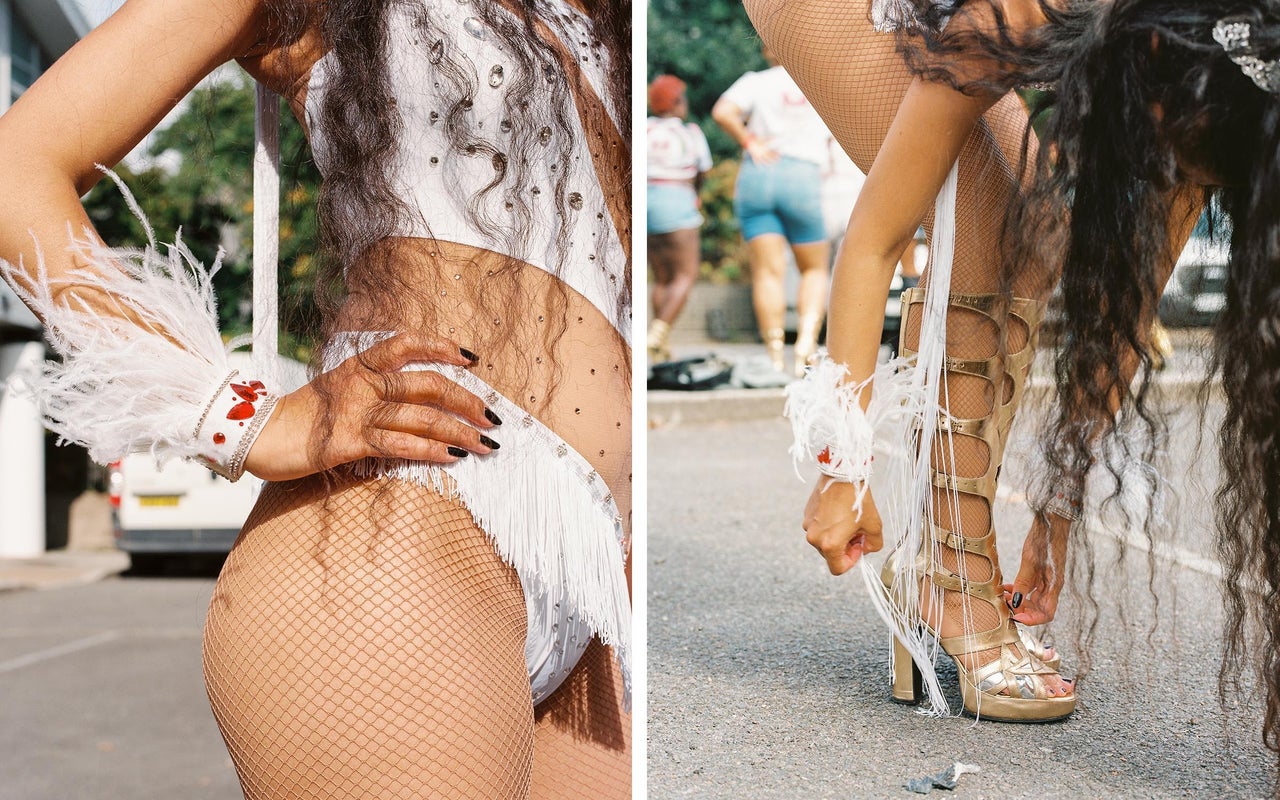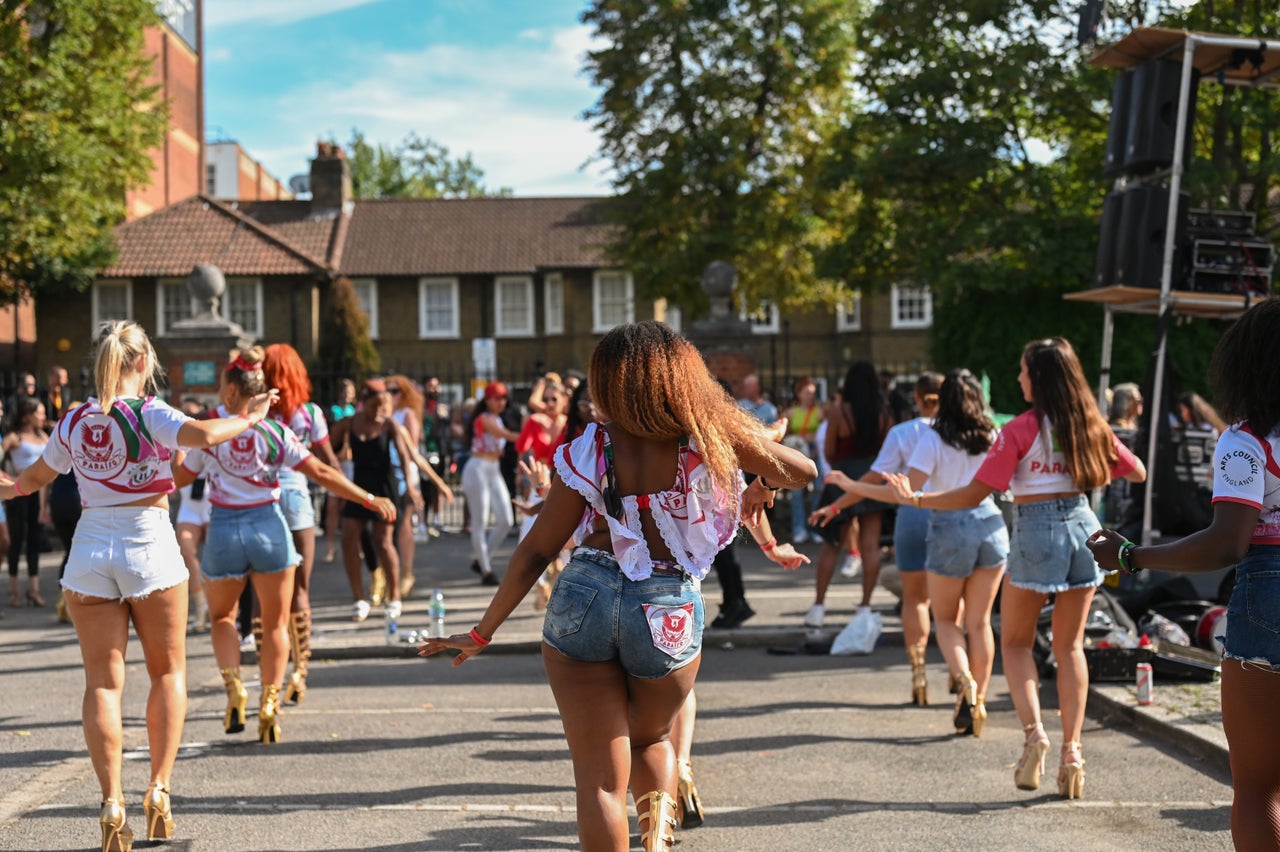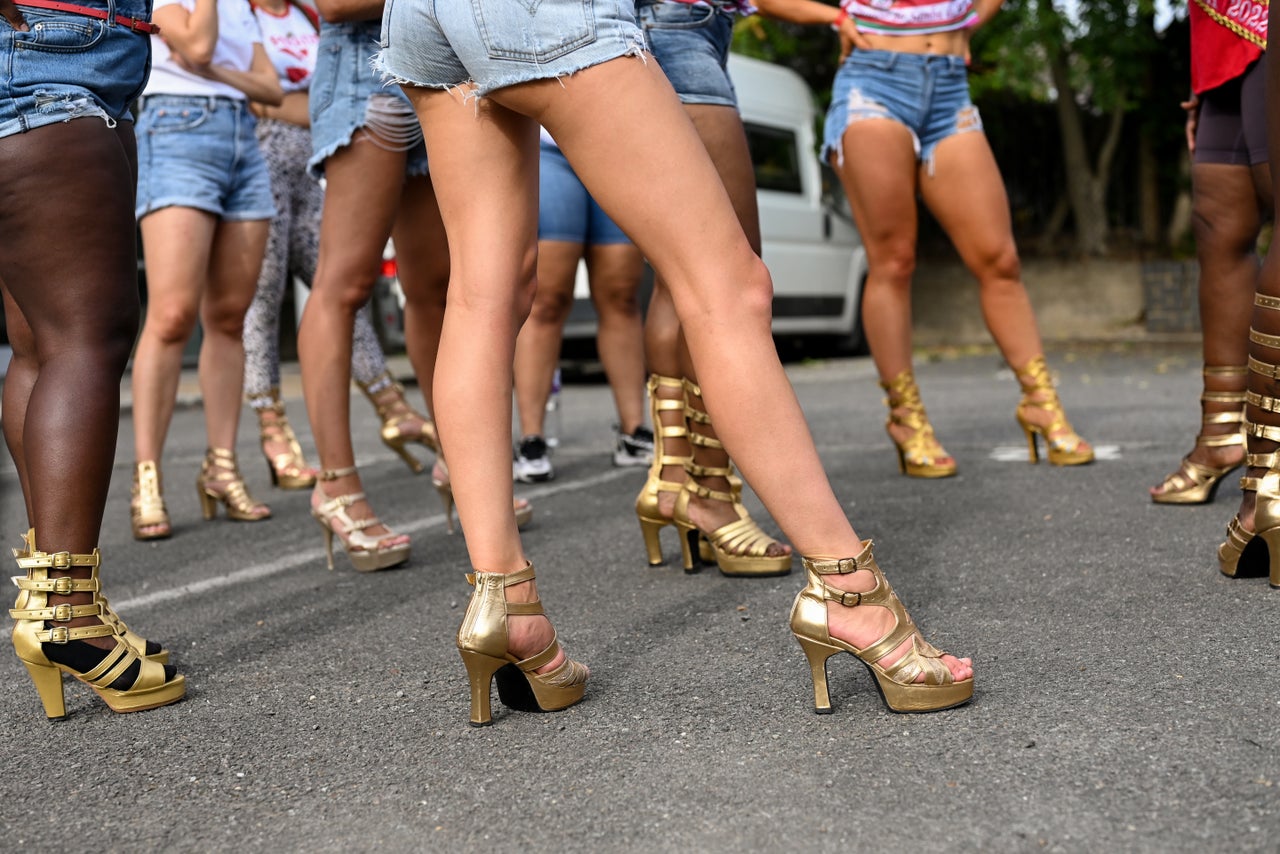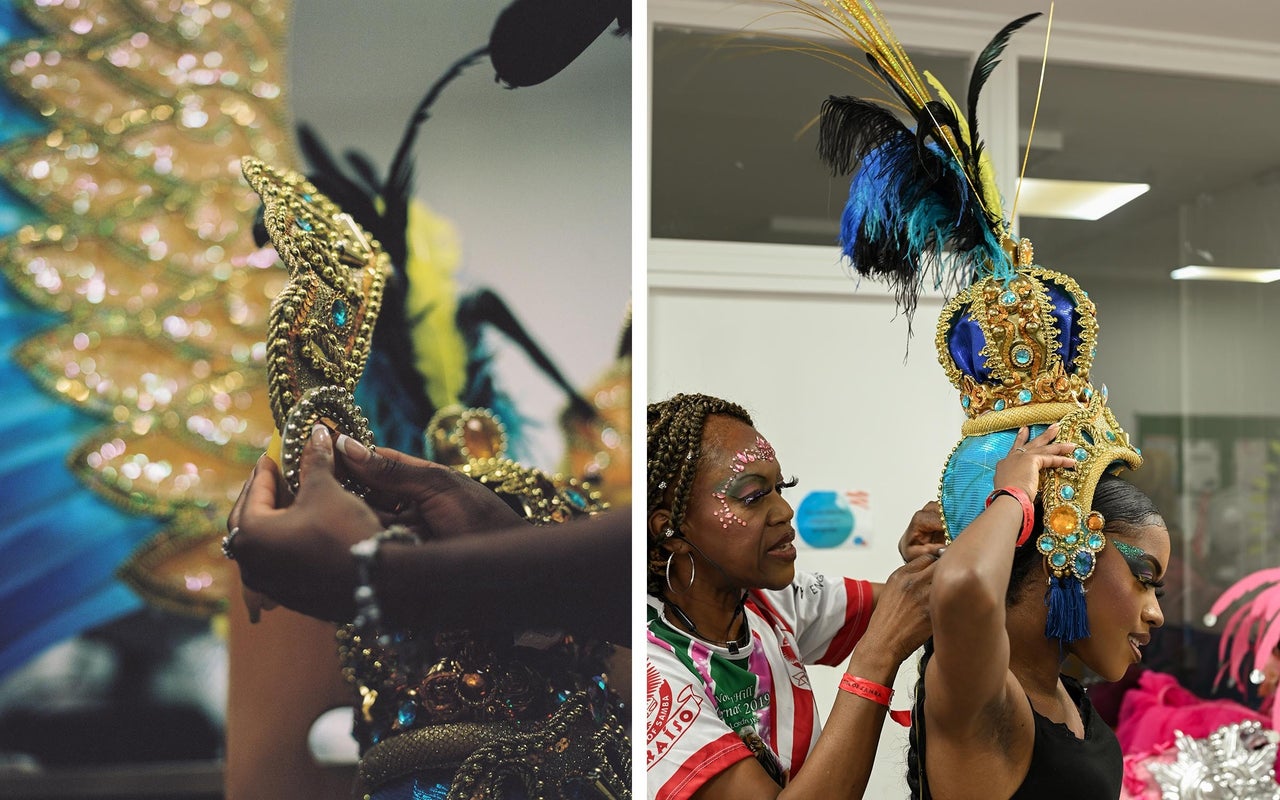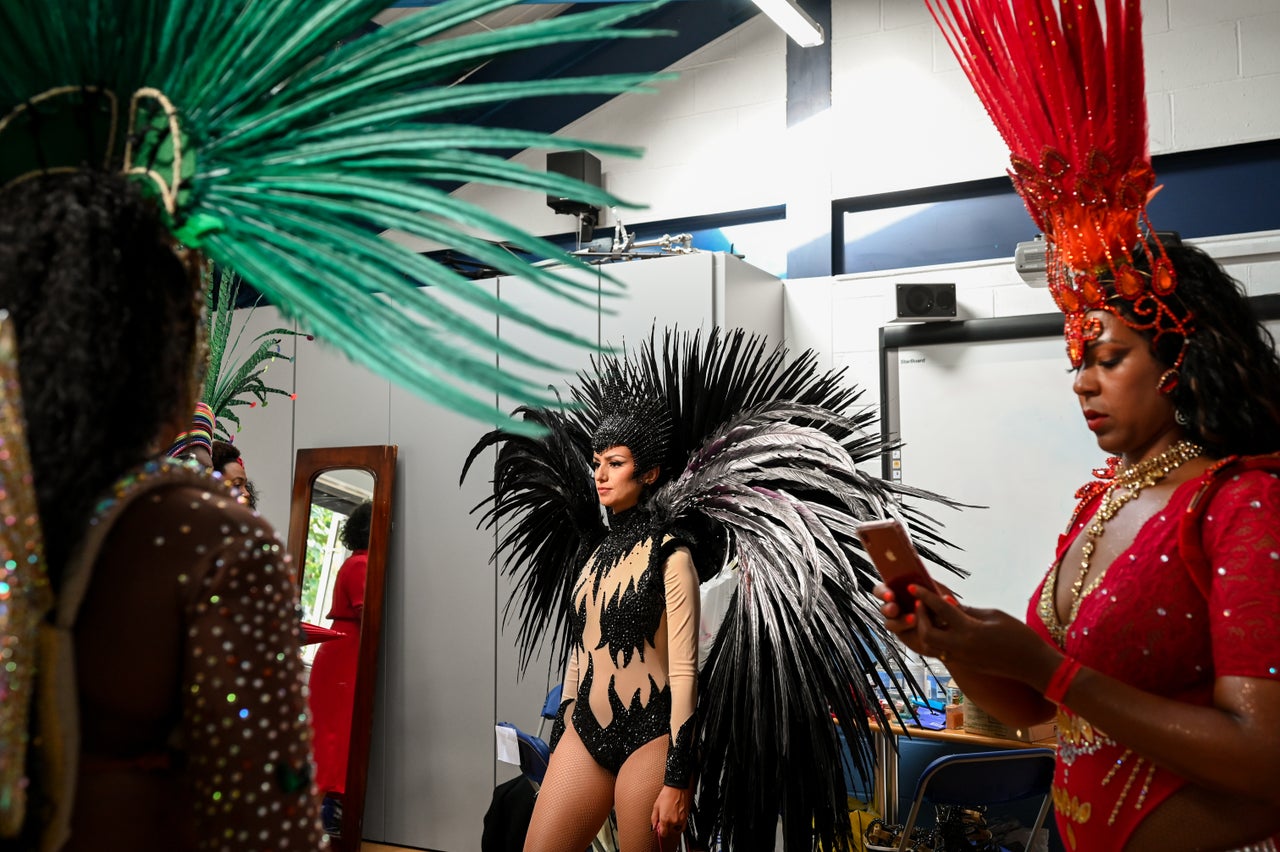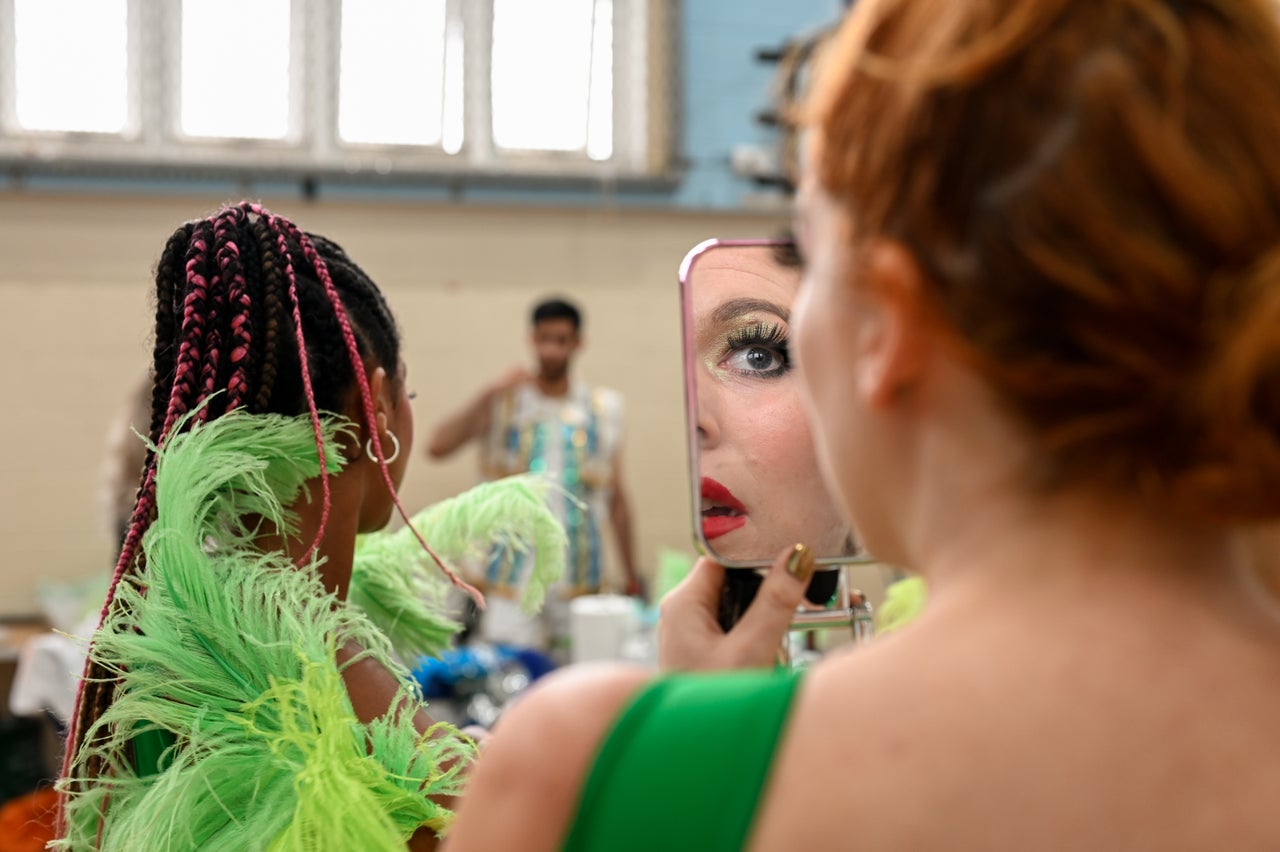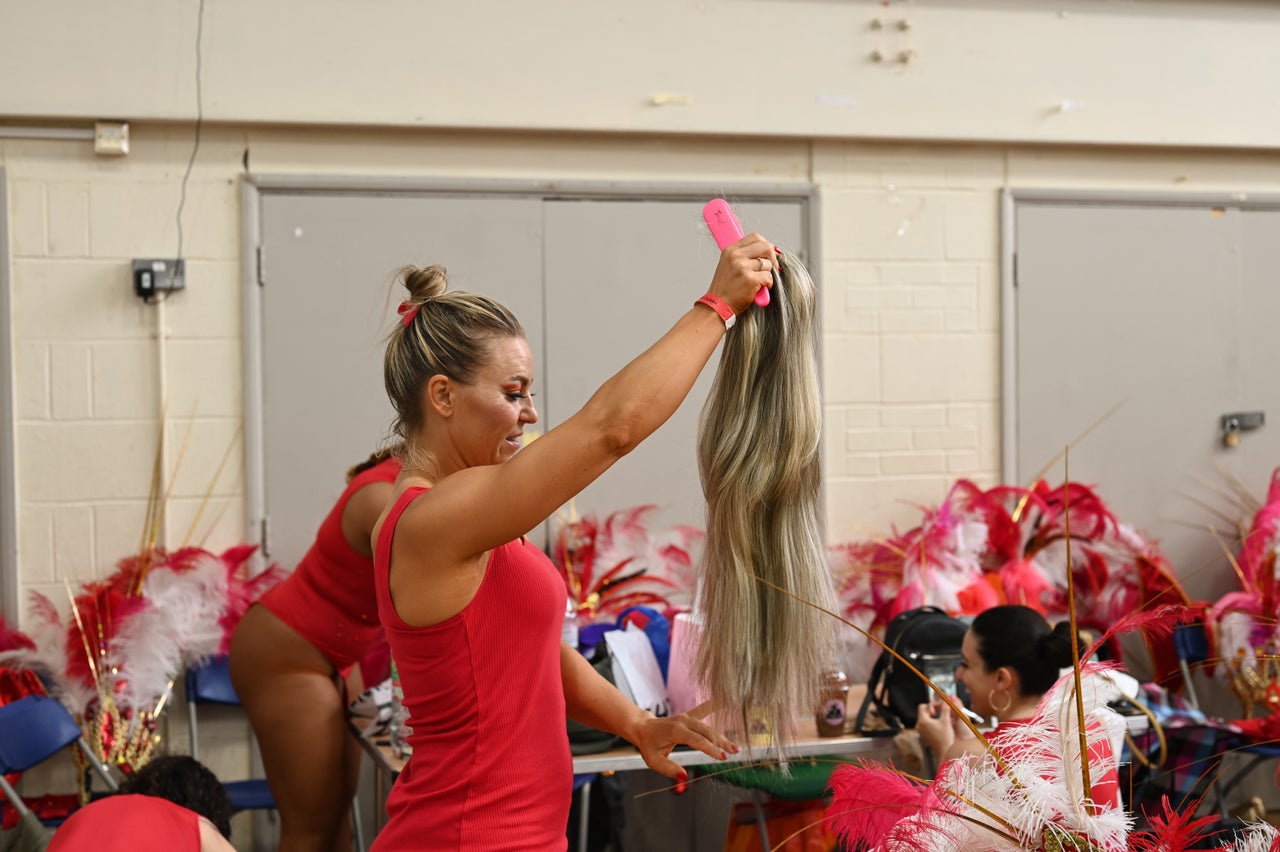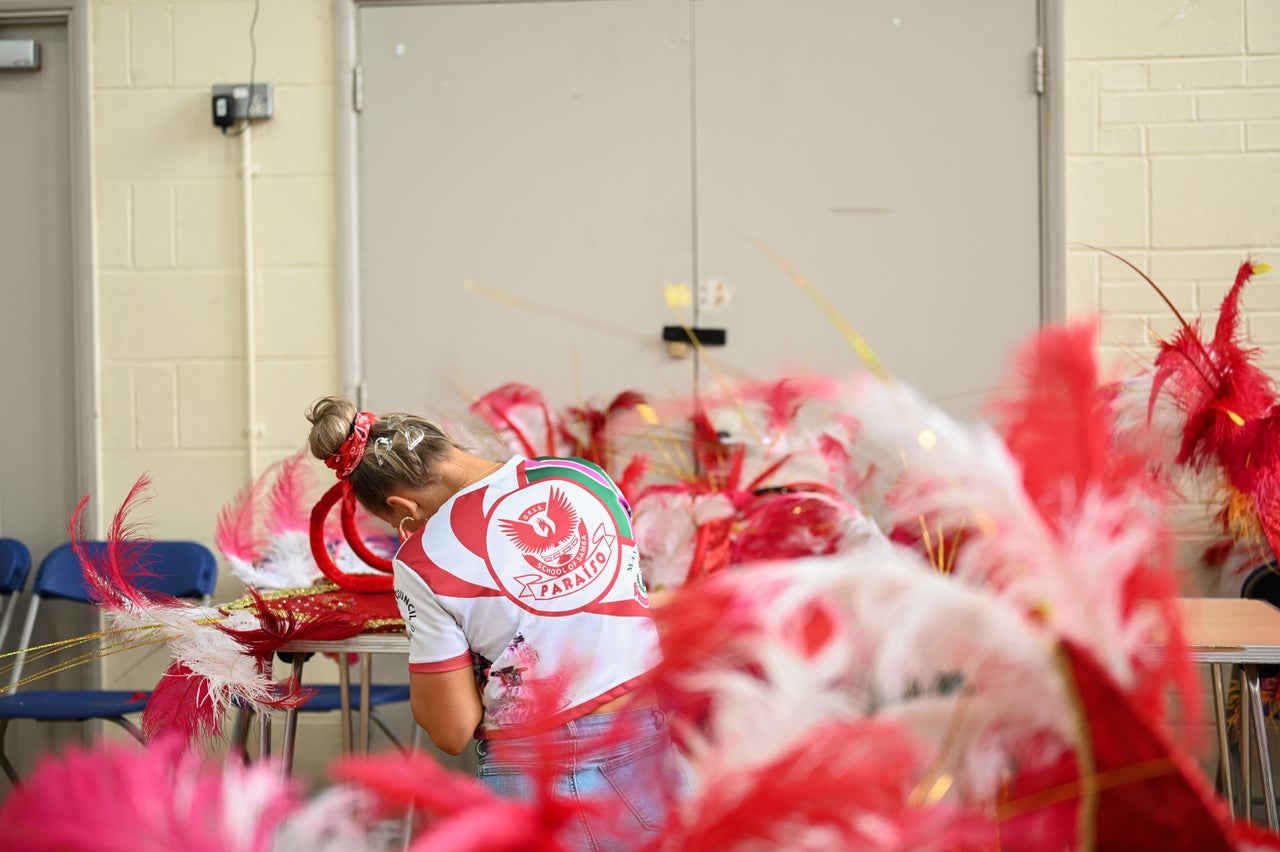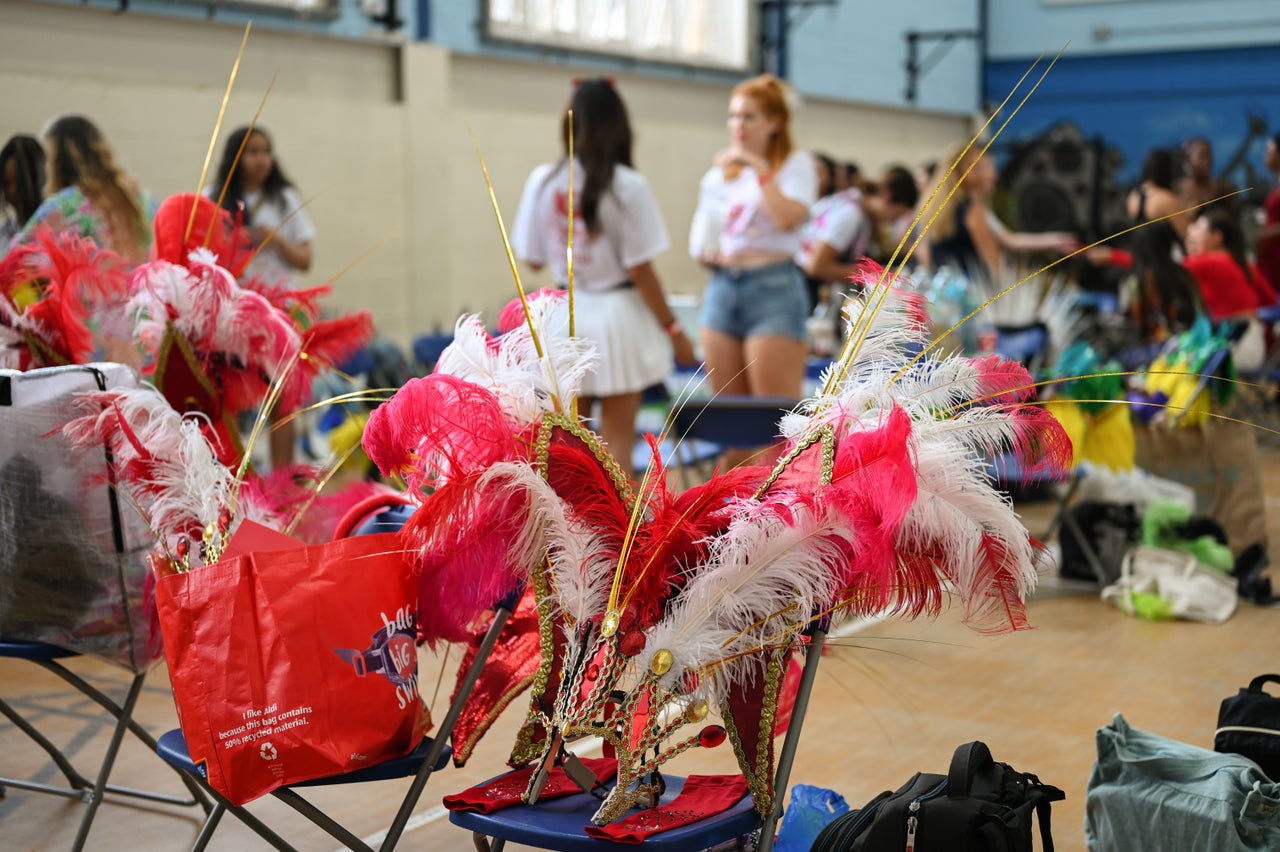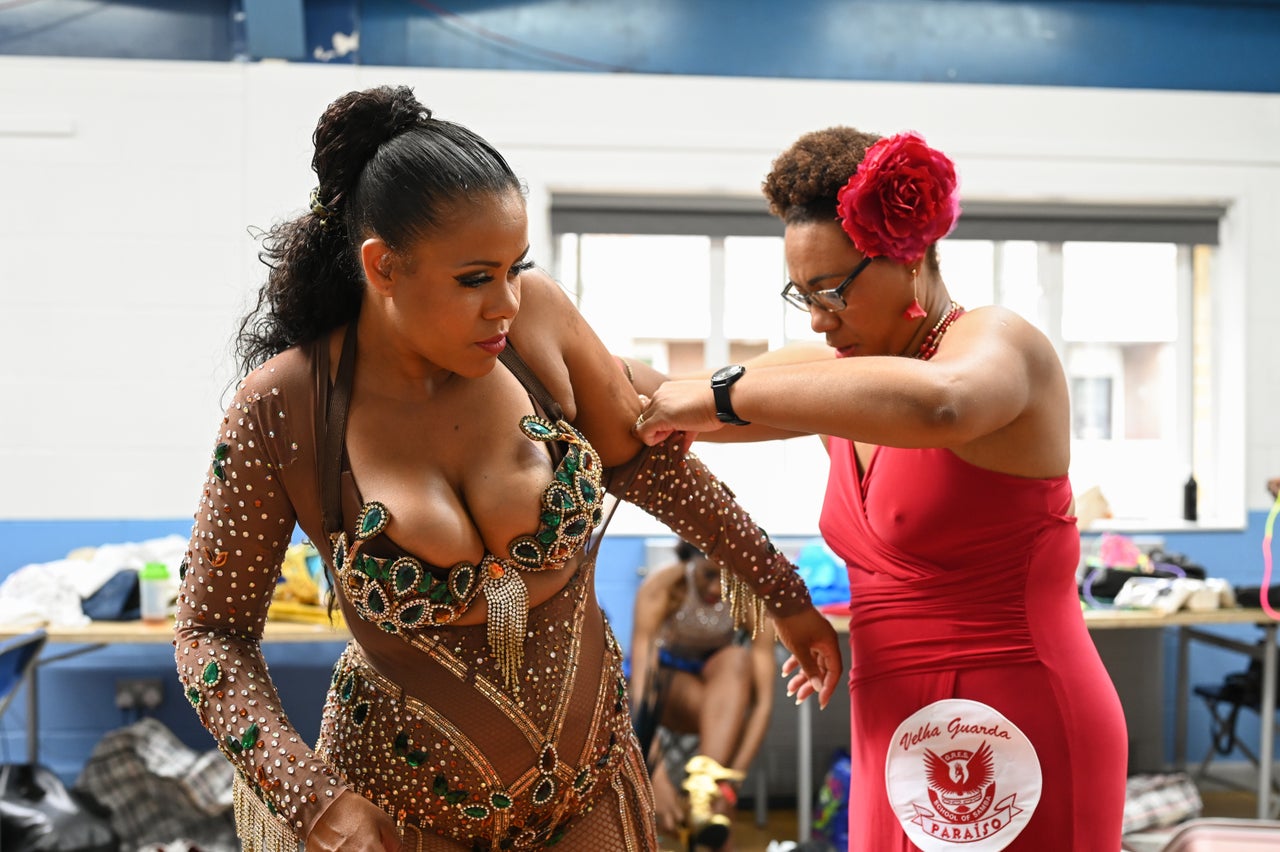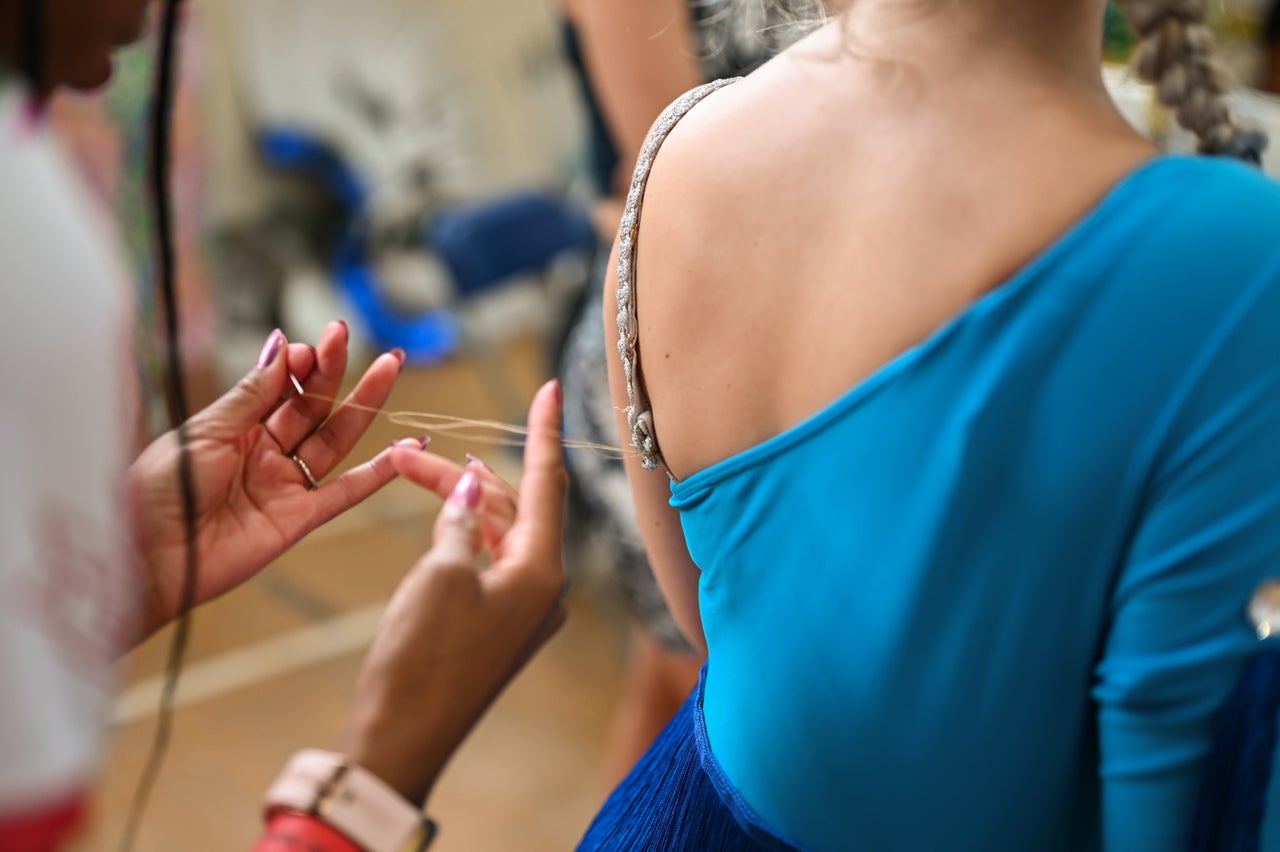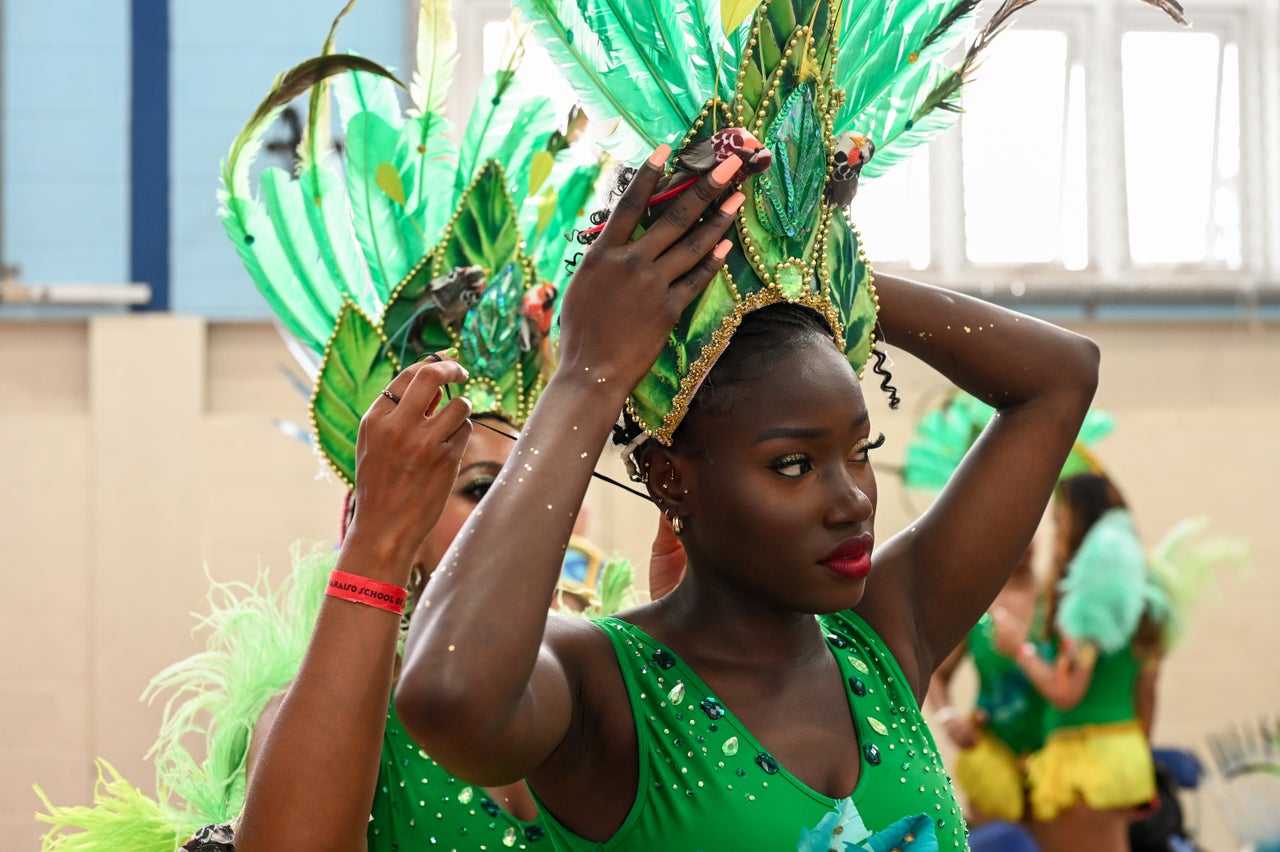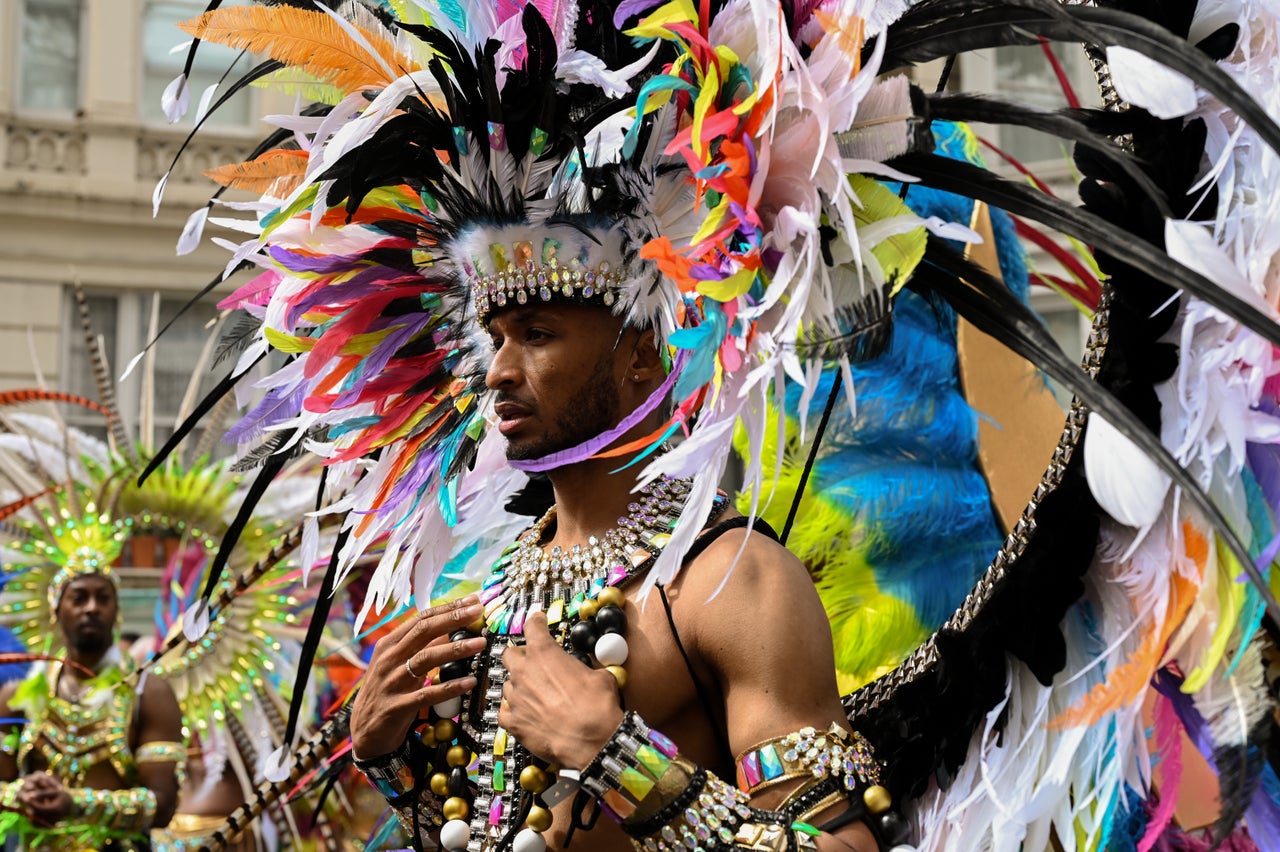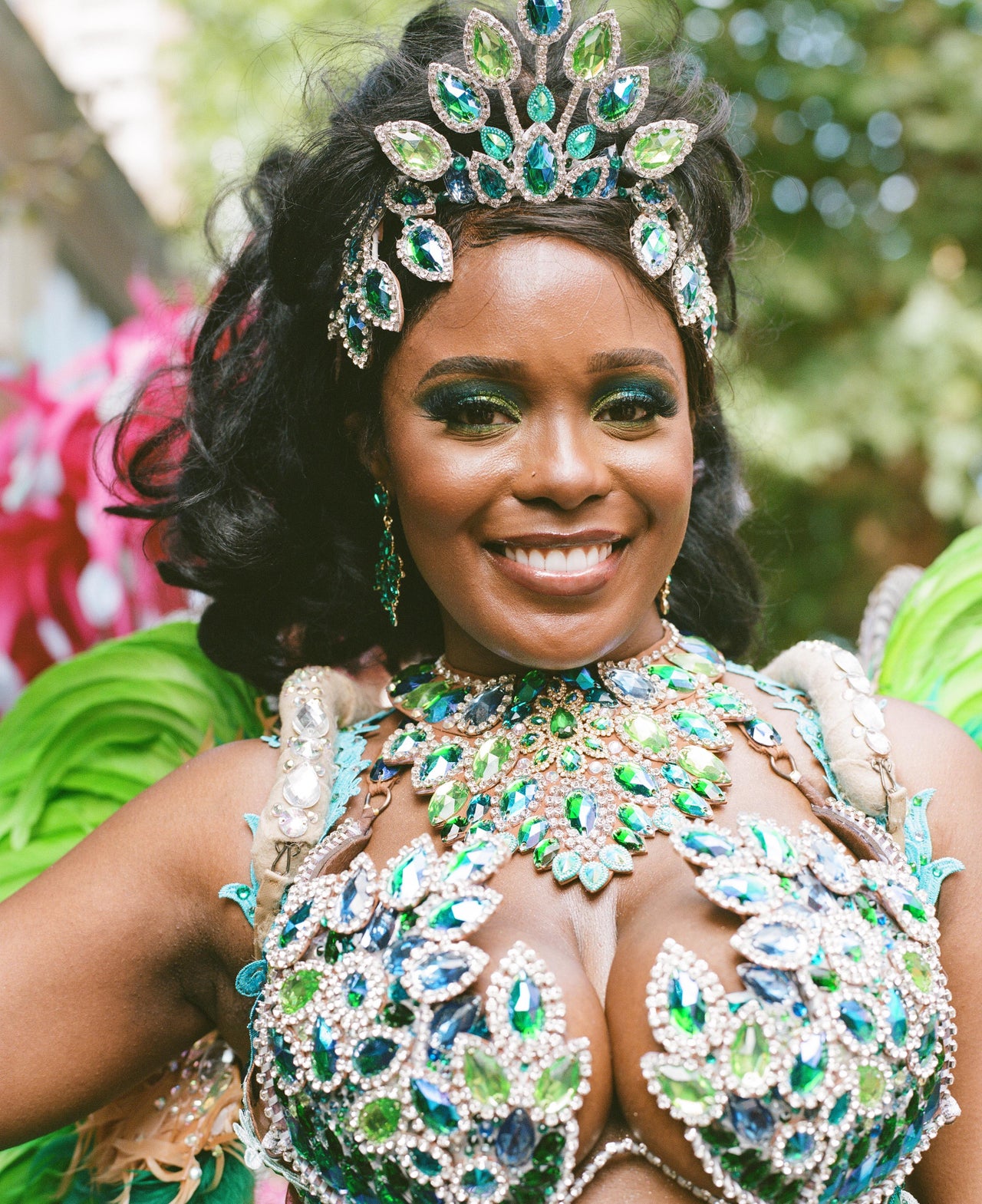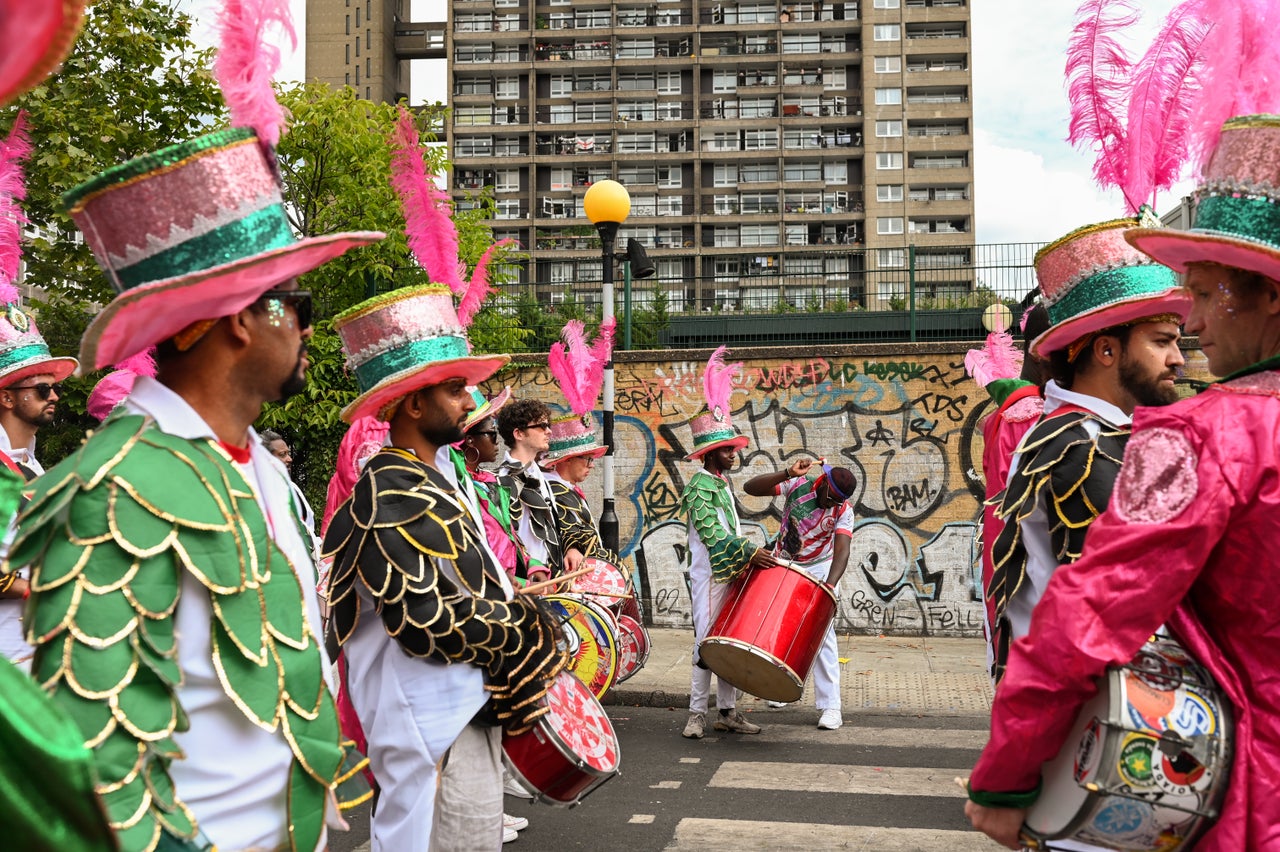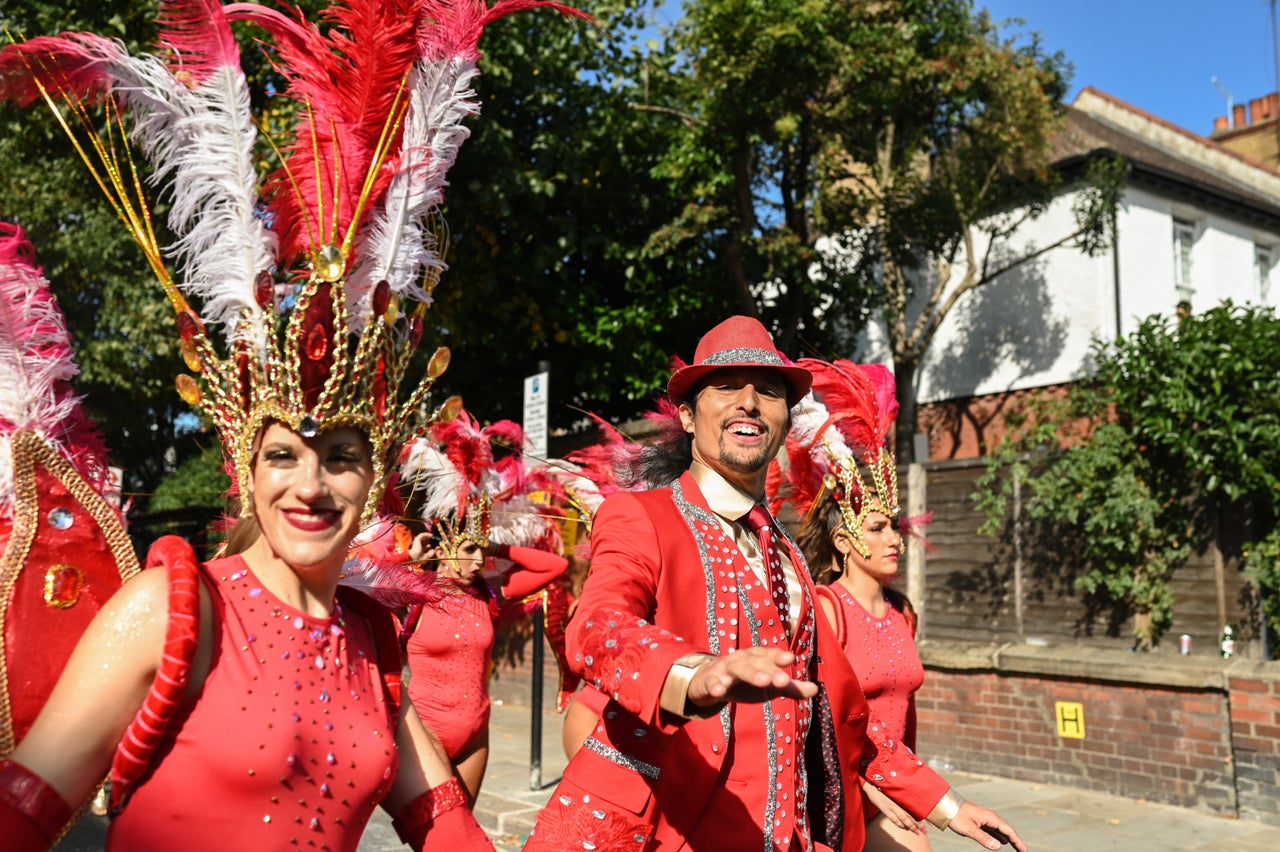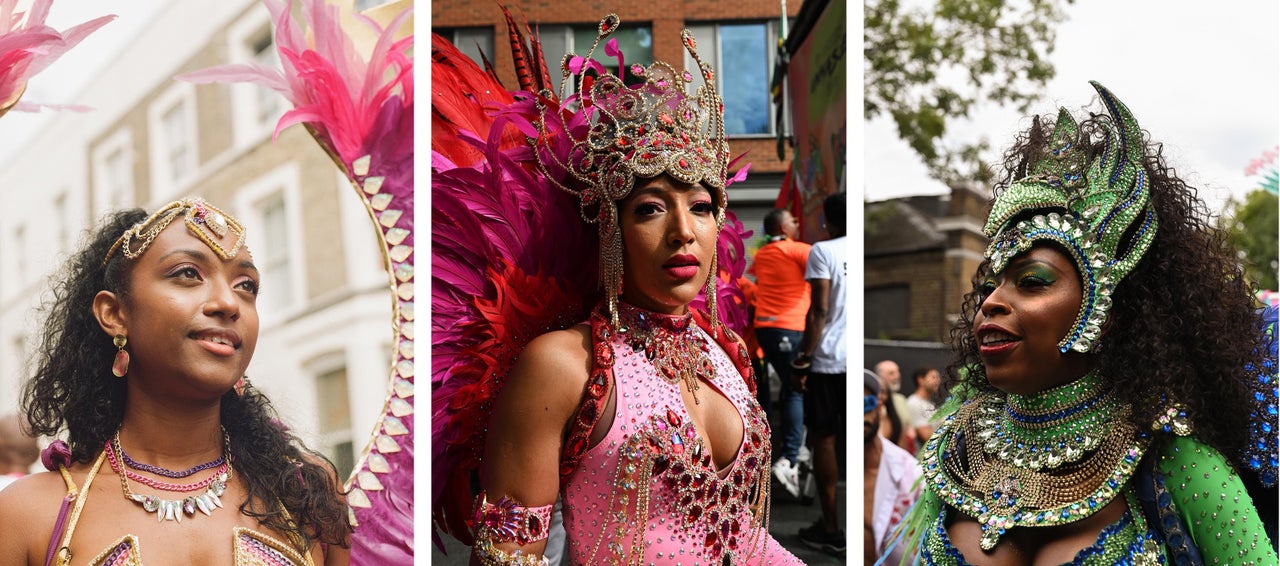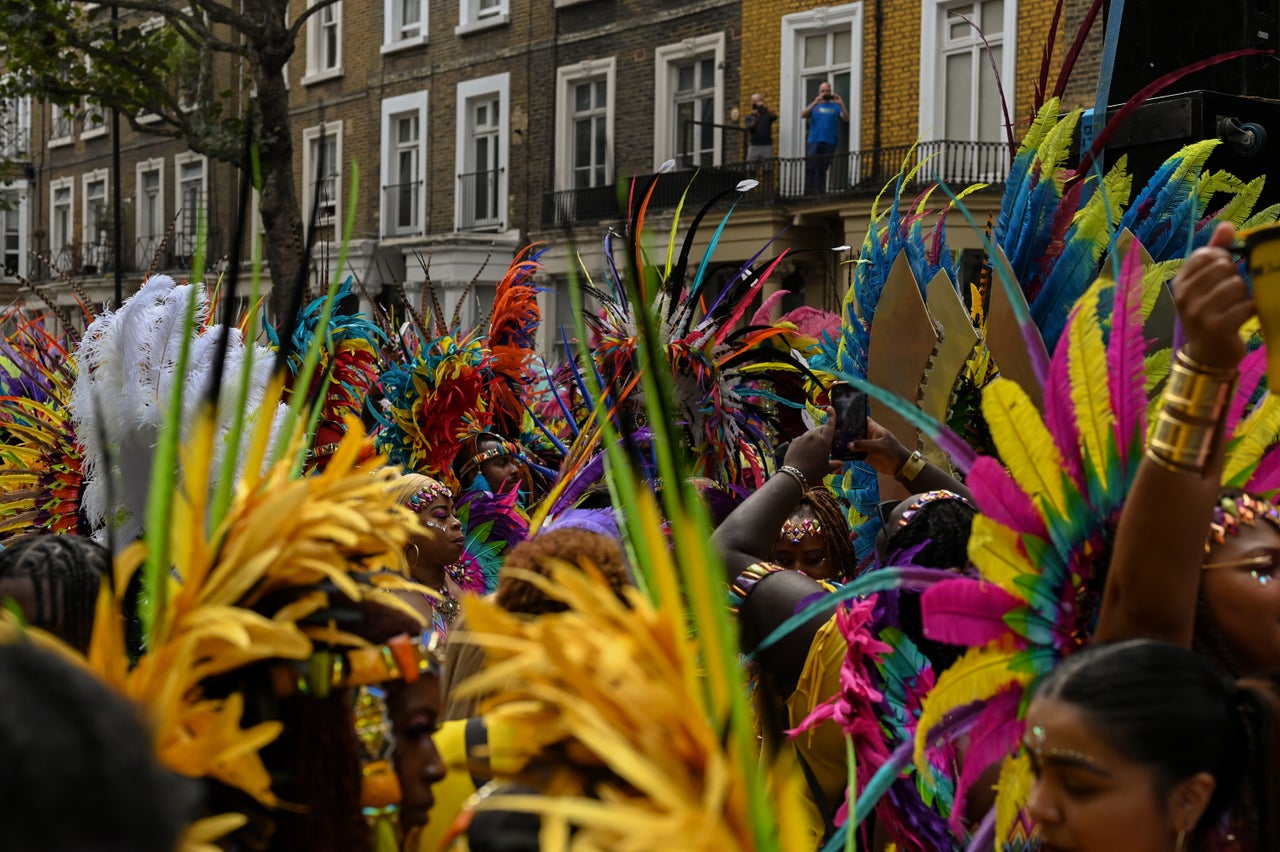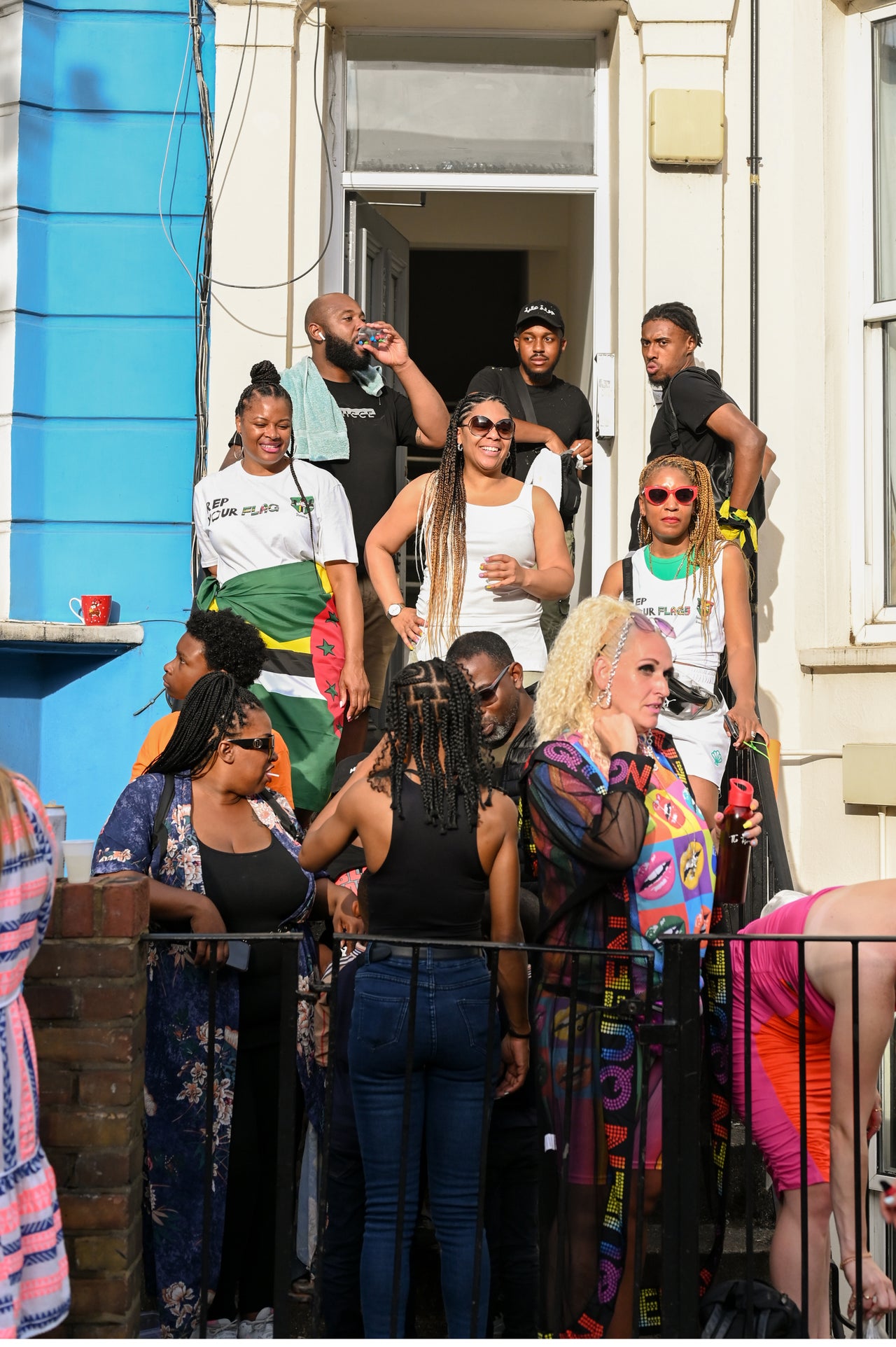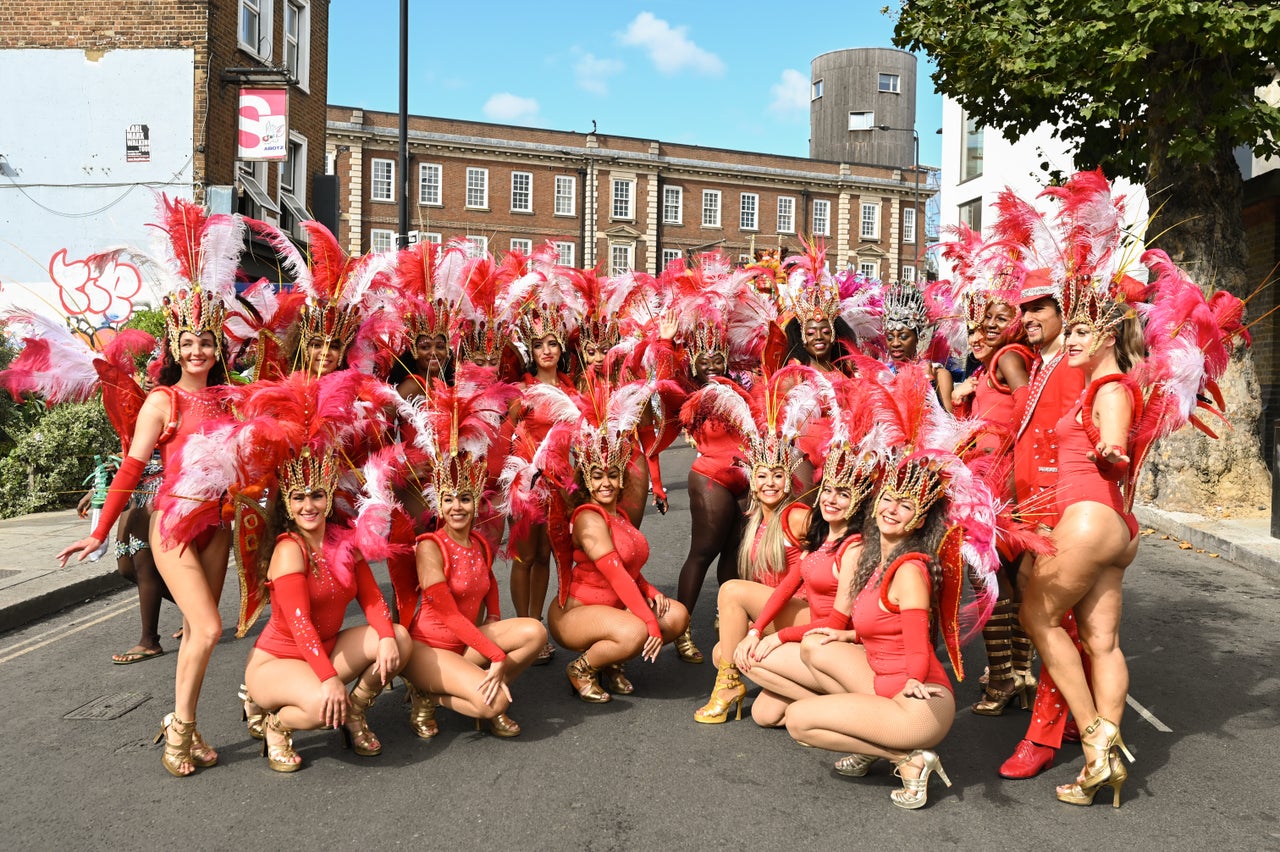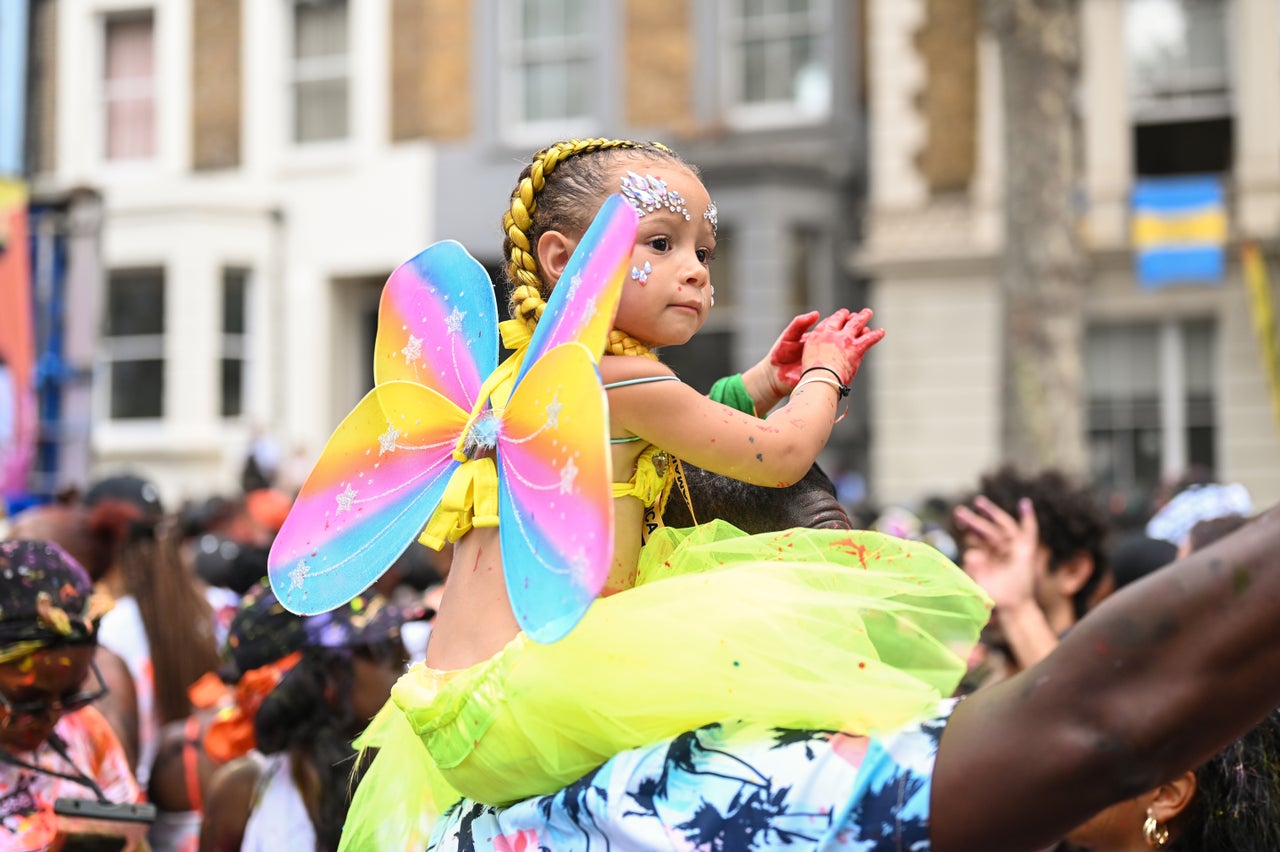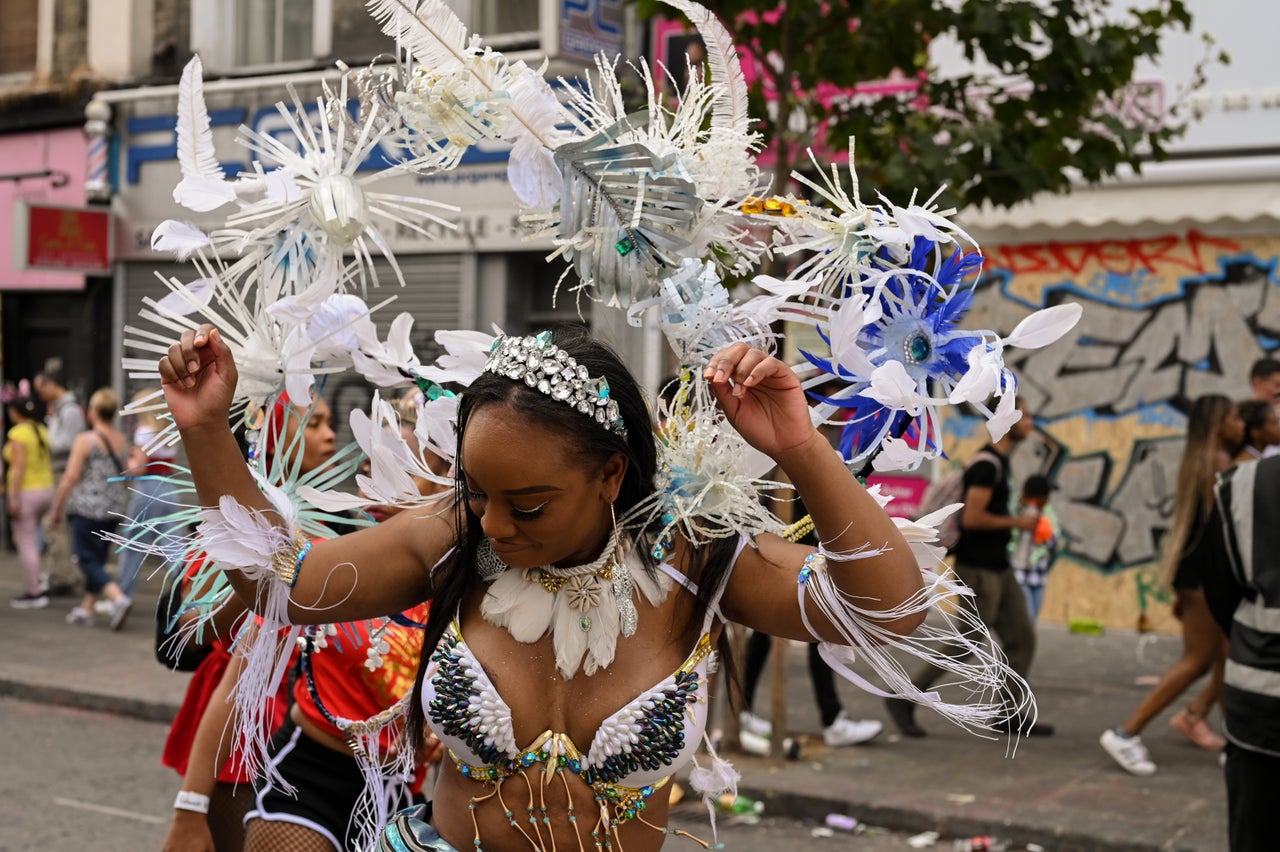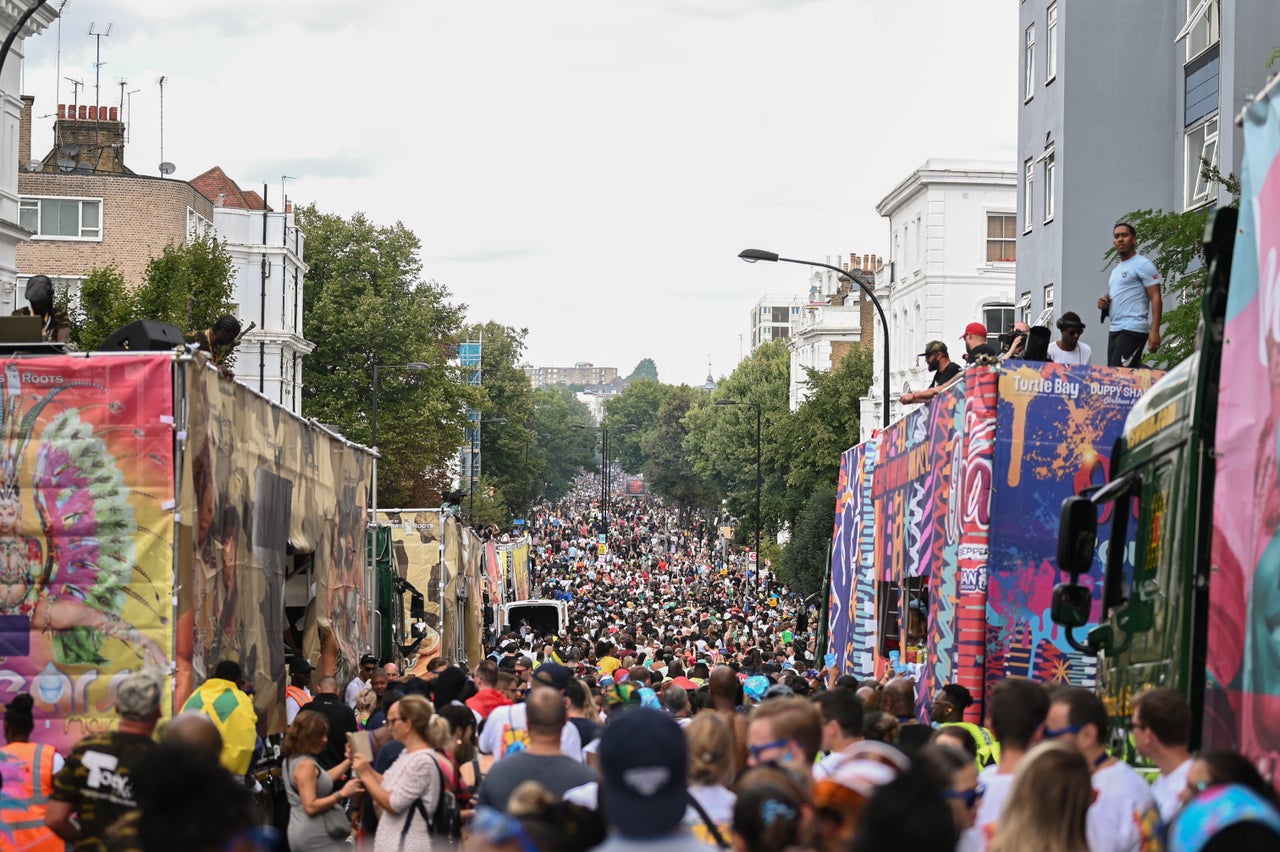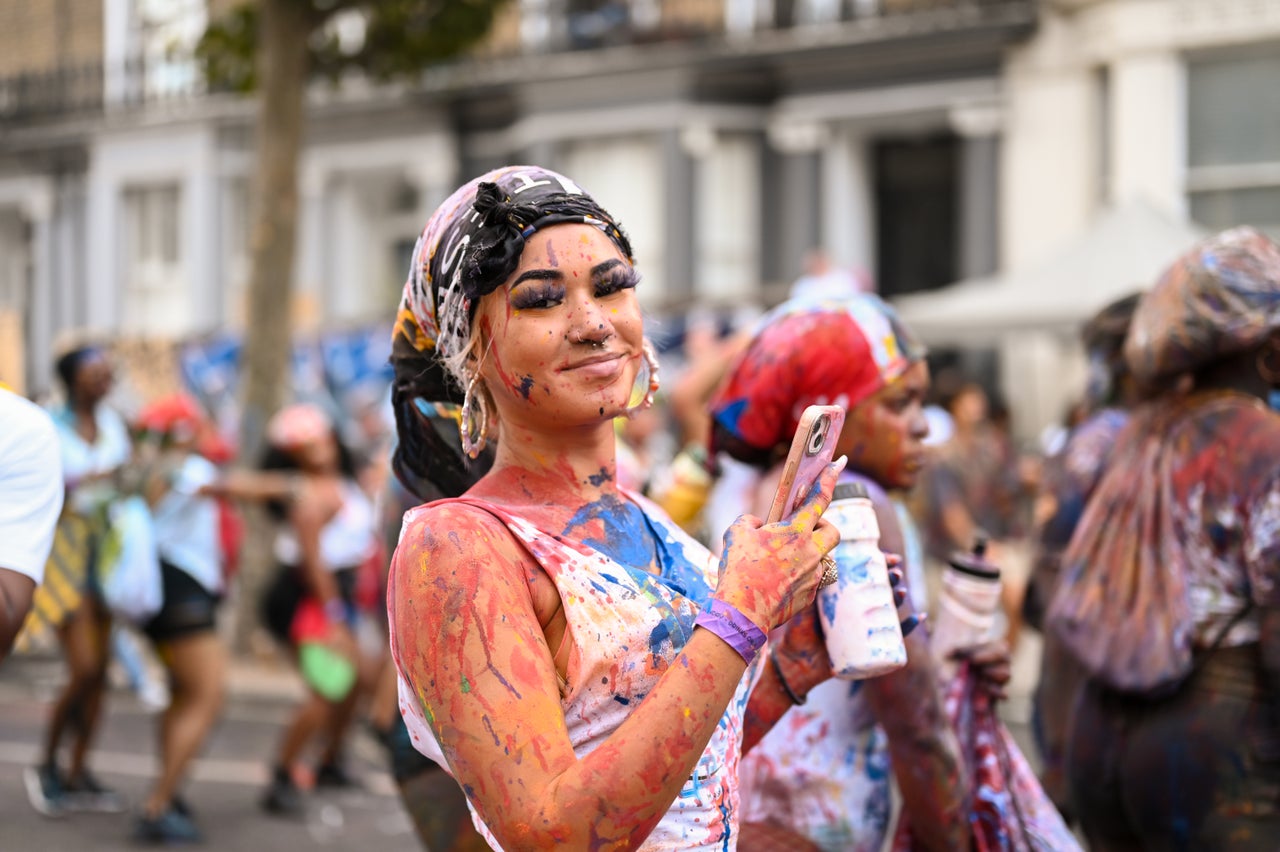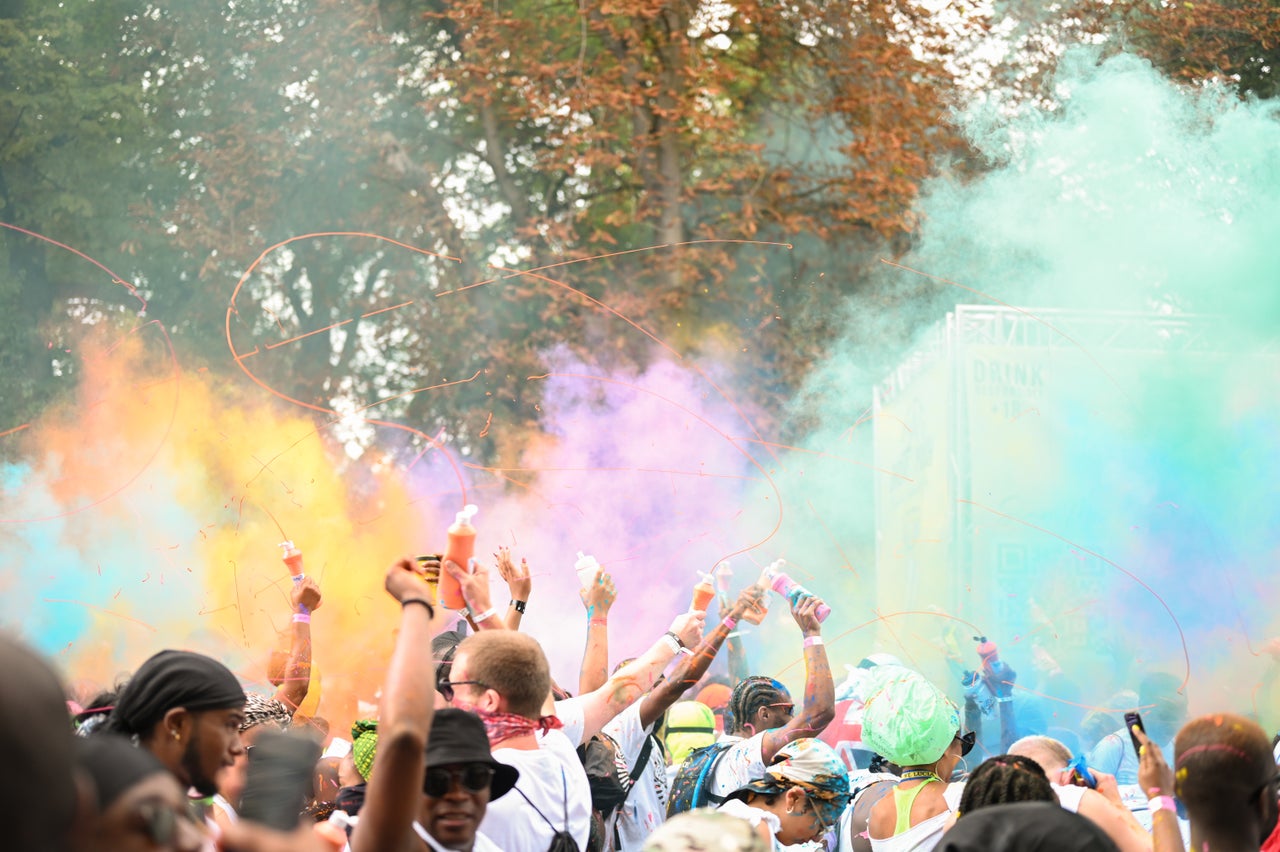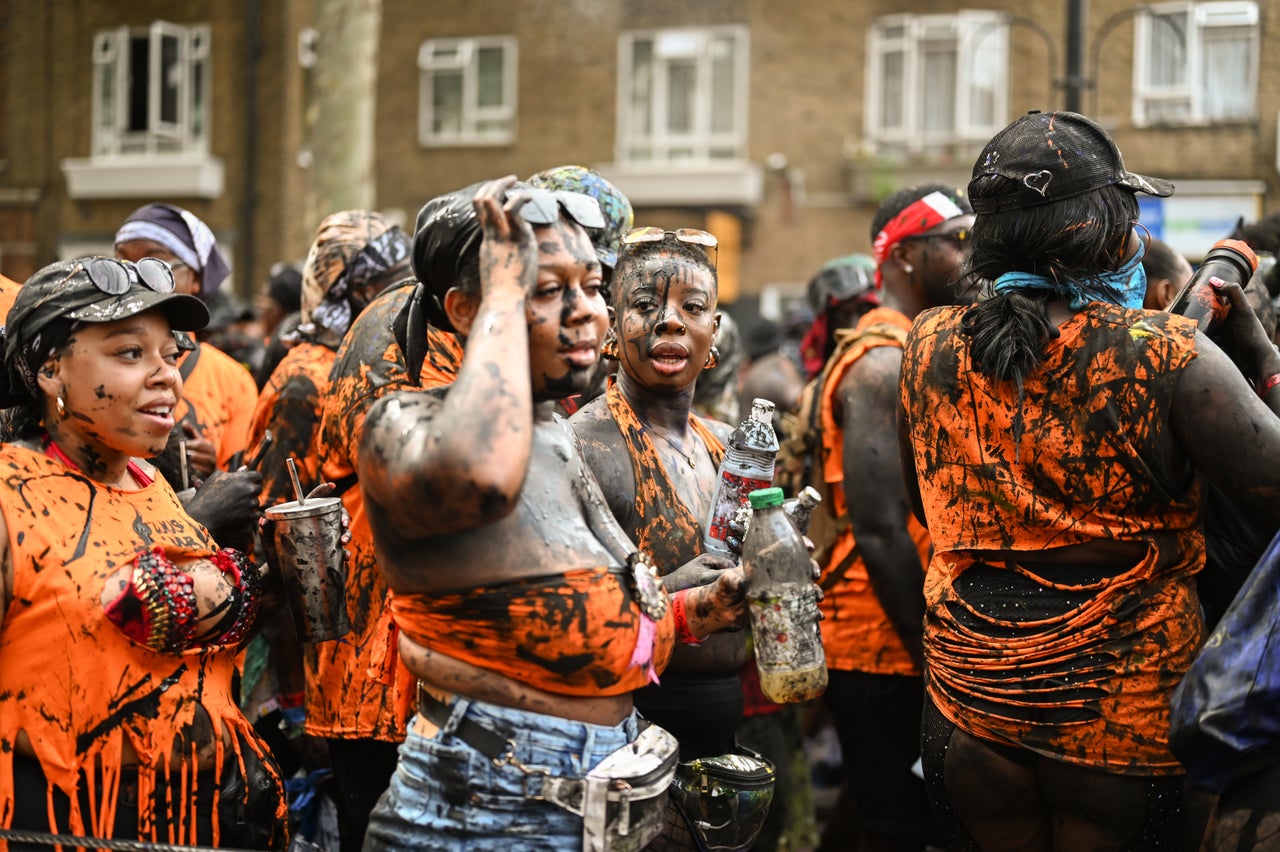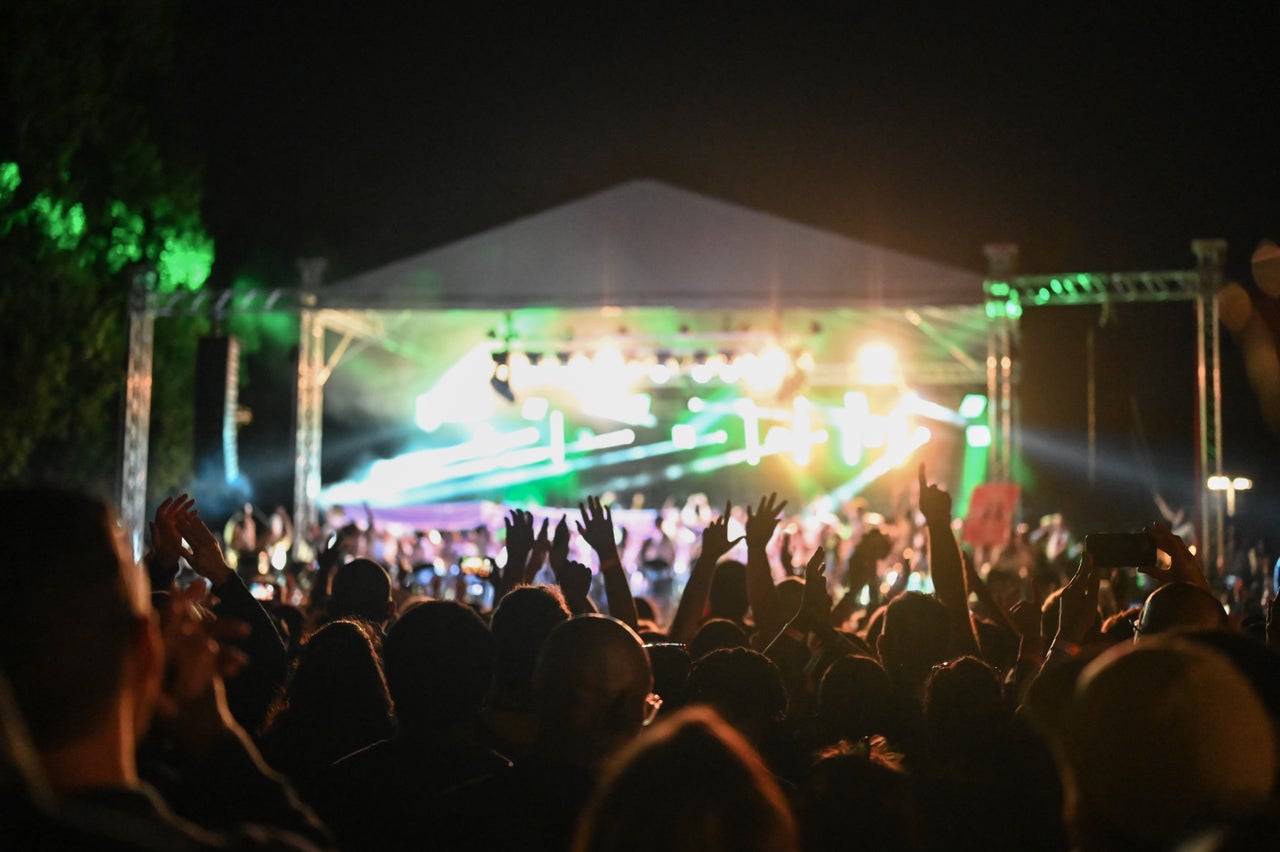 Support HuffPost
The Stakes Have Never Been Higher
Related
Popular in the Community