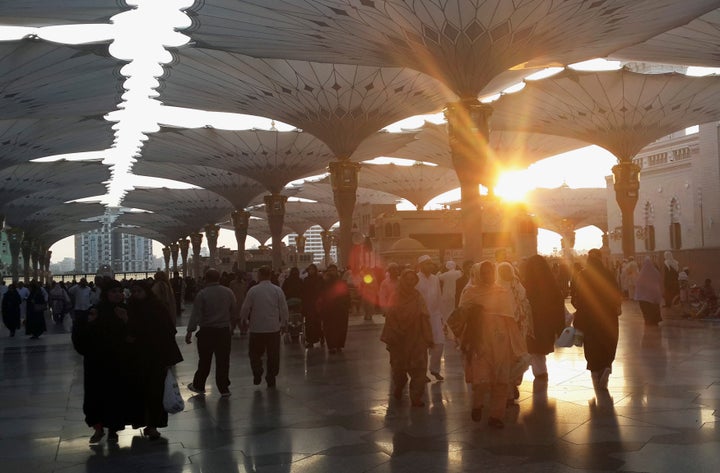 While the horrific events on Bastille Day in Nice, followed by another attack in Normandy by ISIS knifemen who slit the throat of an 84-year-old priest, have left us all shaking our heads in dismay, again, over mankind's ability to perform acts of such depravity that they are difficult to comprehend, they have also revealed some uncomfortable truths about the working of identity politics in our collective response to tragedy. Indeed, as the world struggled to comprehend the meaning of "vehicle as weapon" and to console France for yet another loss, it soon became clear that the world's reaction to the attack would be colored not only by its brutality, but also by broader forces that seek to define who we support and why we support them. Nice was, in this respect, another reminder of the power of the Internet to use identity politics to shape our mourning and script our grief.
It did not take long for ISIS to announce that the driver of the truck, Mohamed Lahouaiej Bouhlel, was one of its so-called soldiers, and that his attack was yet another attempt by that group to disrupt and terrorize as many innocent people as possible, simply for enjoying their lives and the benefits of a free society. This was hardly a surprise. Since its rise to prominence, first as the Iraqi division of al-Qaeda and later as its own independent organization, ISIS has been intent to use any means available to terrorize others, including Muslims who reject their radicalized interpretation of Islam, and the fact that Bouhlel chose to use a truck to kill innocents adds a new dimension to their depravity and desperation. Time and time again, ISIS has shown that its ideology, which advocates a twisted form of Islam that views non-Muslims as infidels and even Saudis as apostates, knows no bounds in its disregard for human life.
Also not surprisingly, reaction to the Nice attack on social media, in the press, and by the world's leading political and religious figures were both swift in their condemnation and sincere in their display of sorrow and solidarity; after the attack, everyone stands with Nice, as they should. And so again proclamations of unity swept the Internet – Je suis Nice, they announced, hoping to fuse our identity with the identities of those who were lost or grieving and joining a litany of similar declarations – Je suis Charlie, Je suis Paris, Je suis Baghdad, Bangladesh & Orlando – all of which hoped to lessen the enormity of the pain of others by making some of it our own.
What was striking about this display of solidarity, however, is the selective absence of any mention of the fact that just the week before Saudi Arabia was the victim of three separate terrorist attacks, one of which had the potential to inflict substantial harm on hundreds of innocent lives and, moreover, was committed during one of the holiest times the Islamic year at one of Islam's holiest sites. Lives were lost in these attacks – though not on the scale of Nice, Baghdad, or Istanbul – and countless Saudis and religious pilgrims were traumatized by the terror they witnessed and the sense of insecurity and fear that naturally follows such an event. In fact, by attacking the Prophet's Mosque in Medina, ISIS attacked all Muslims, as well as everyone who values and respects the free practice of any religion. Yet, the recent attacks in Saudi Arabia have simply not received much attention; good luck finding Je suis Medina anywhere on Facebook.
What's worse, this was not an isolated event in the Kingdom. In May of last year, ISIS struck two mosques in Saudi Arabia within a week, detonating explosives that killed two-dozen people and injured scores of others during Friday prayers. Here again, the international community responded with silence. Though not necessarily a surprise, the lack of recognition for what has occurred in Saudi Arabia is certainly disheartening, as it suggests that somehow terrorism in Medina is somehow less of an affront than terrorism committed elsewhere. This isn't true, and it's a shame that should be corrected.
In today's increasingly polarized world, a little inclusion can go a long way, especially for the millions upon millions of Muslims who feel as though they are being judged and blamed for the actions of others who have hijacked their religion and defamed their Prophet. Just as it does not take much effort to paste a French flag over a profile picture, it isn't too difficult to acknowledge that even Muslim countries are not immune from ISIS's terror and that their losses are also our own. Indeed, true solidarity will be achieved only by recognizing that every ISIS attack is an attack on all of humanity, and that nobody deserves to be a victim of terror. While recognizing the attacks in Saudi Arabia would be a step in the right direction, the international community can do even better. Our leaders and lawmakers need to promote policies and draft laws aimed at creating unity rather than selectively choosing to protect some but not others. Those who have a voice, and even those whose voice is only a posting on Facebook, need to change the conversation by resisting the temptation to isolate individuals who are also afraid and require protection and support. It's time to put identity politics aside and to realize that we are all in this together. 
Calling all HuffPost superfans!
Sign up for membership to become a founding member and help shape HuffPost's next chapter
BEFORE YOU GO
PHOTO GALLERY
All-Female Unit Fights ISIS In Iraq