How do you earn a chance to get escorted onto a court at the U.S. Open? By asking Novak Djokovic to marry you, of course.
While the five-time grand slam champion was practicing in Flushing over the weekend, a young boy yelled out "will you marry me?" Djokovic didn't hesitate in responding, inviting him to join in on the practice session.
Djokovic let the boy take a few serves while the crowd gave the two a warm ovation. Once it was time for the kid to go back into the stands, Djokovic gave him a high-five and a hug, drawing some "aws" from the fans.
Before You Go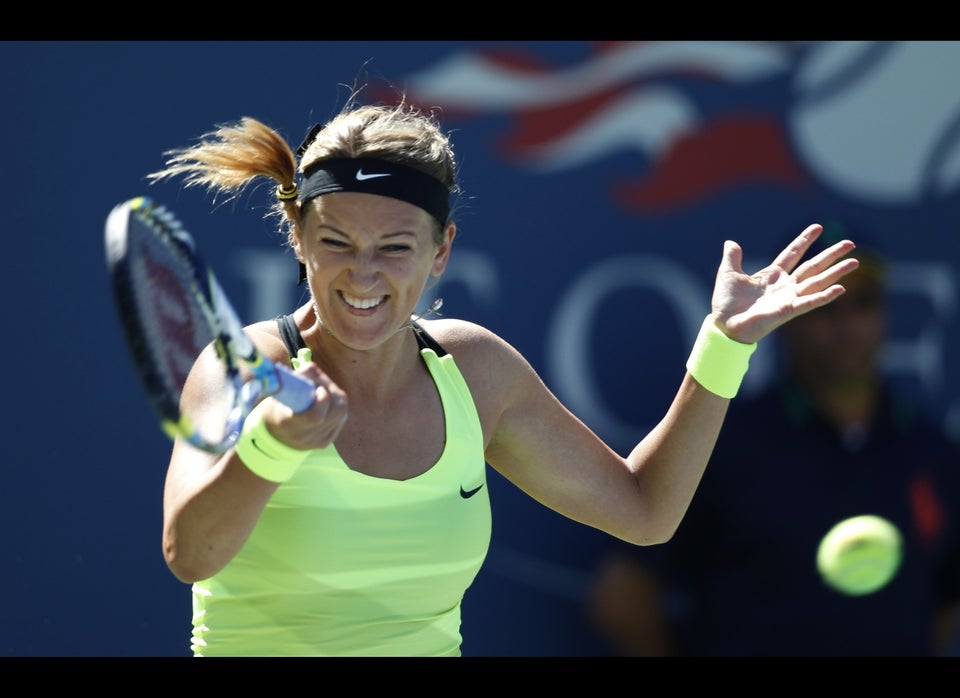 2012 US Open - Tournament, Day 3
Popular in the Community