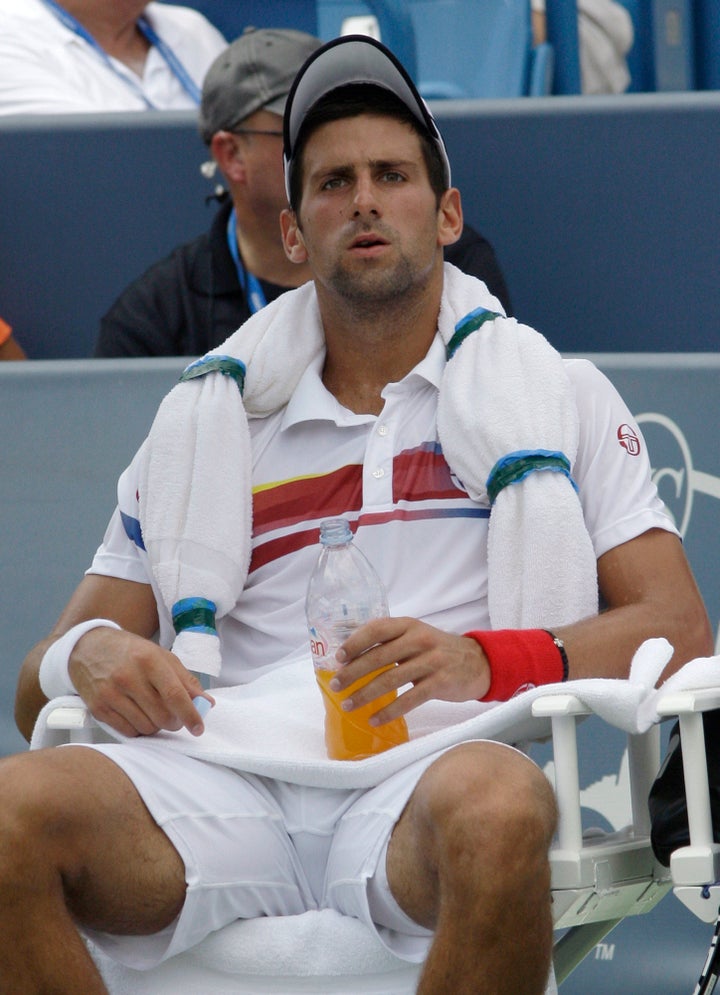 You can call Novak Djokovic many things, but you can hardly call him conventional.
An article in the Wall Street Journal on the eve of the 2011 U.S. Open further emphasizes his idiosyncrasy. The Serbian tennis superstar has been spending time in a CVAC pod in hopes that the egg-shaped pressure chamber will improve his fitness.
The pod, which Djokovic himself describes as being "like a spaceship," is a pressure chamber that costs $75,000 and is one of just 20 of it's kind in the world. According to CVAC's website, once an individual is inside the pod, "Pressure is increased and decreased to simulate low altitudes and high altitudes." The company 'hypothesizes' that "these changes stimulate an individual's natural adaptation response to environment."
Whether you buy into CVAC's hypothesis or not, you can't argue with Djokovic's 2011 results. He is currently ranked as the top tennis player in the world and has lost just two matches this year. And after being forced to retire during the final at the Western & Southern Open due to shoulder issues, maybe a little rejuvenation is just what the doctor ordered -- although it's doubtful many trained medical professionals would prescribe sitting in a patent-pending large egg for an extended period of time.
Plastered to a vending machine in the front of the gym is a framed poster that includes "testimonials from elite athletes," though not all of them have been written by the athletes themselves. A caption next to tennis star Novak Djokovic's photo reads: "Novak used CVAC for two weeks; upset Roger Federer in U.S. Open Semifinals."

Anyhow, this probably isn't even the most offbeat thing that Djokovic has done this month.
Say what you will about his antics--calm and reserved Roger Federer he is not--but Djokovic may very well be the charismatic star that tennis has been missing since Pete Sampras retired from the sport.
He enters the US Open this week as the top overall seed and the favorite to win his third grand slam title this year.
REAL LIFE. REAL NEWS. REAL VOICES.
Help us tell more of the stories that matter from voices that too often remain unheard.