Ever the showman, Novak Djokovic did not disappoint in the aftermath of his historic five-set triumph over Rafael Nadal in the Australian Open final. Despite playing the longest final in the history of the Open era, the Djoker somehow found the strength to tear off his shirt and then flex for the adoring -- and exhausted -- crowd. After collecting himself, but before collecting his third Australian Open winner's trophy, Djokovic turned to the stands to offer a few lucky fans a memento from the epic match.
After tossing a racquet into the stands behind his bench, the 24-year-old Serbian plucked an extra shirt from his bag and walked over to the edge of the crowd. He appeared to be tossing it in the direction of a young girl who was eagerly reaching out for it. After nearly six hours of all-out effort, Djokovic apparently couldn't muster the energy to get the shirt to his target soon enough as an older woman reached out and intercepted the souvenir much to the displeasure of the young fan, who stood jaw agape.
WATCH VIDEO ABOVE

The young girl, as well as an older man who seems to be her father, certainly were shocked by the stealth snag. Noting the grace with which Nadal handled what must have been an absolutely gutting defeat, it's possible this father-daughter tandem were the most upset people in Melbourne at this point.
PHOTOS: Djokovic vs. Nadal In Epic Final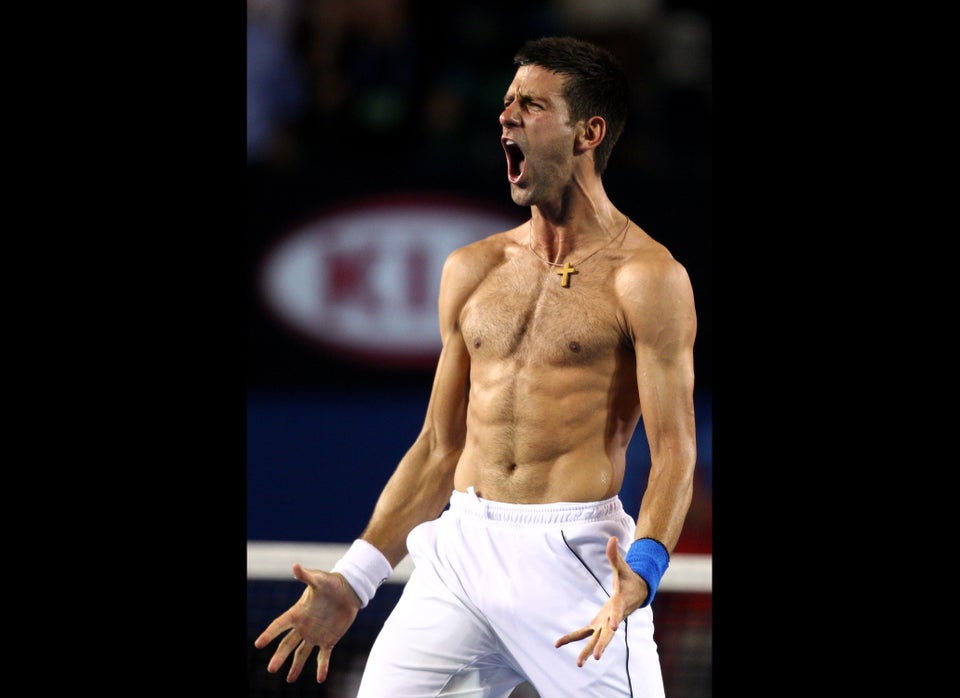 Novak Djokovic vs. Rafael Nadal
Popular in the Community