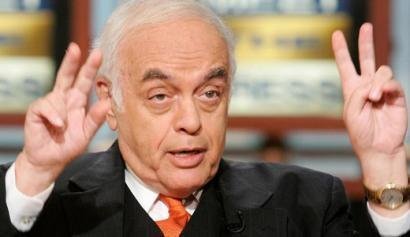 Robert Novak thinks John McCain's campaign may have fed him falsities to drum up some press during Barack Obama's foreign tour.
Last night, he posted an item that got a lot of attention, saying a source told him McCain would announce his vice presidential choice this week. Now he's not so sure it's true.
"I got a suggestion from a very senior McCain aide that he was gonna announce it this week," Novak told Fox News. "And they suggested I put it out ... so I just put something on the internet."
"I since have been told by certain people that this was a dodge, trying to get a little publicity to rain on Obama's campaign," he said. "That's pretty reprehensible if it's true. But we'll find out in a few days."
So McCain has the rest of the week to decide: pick a VP or incur Novak's wrath.
The McCain campaign won't comment, but Marc Ambinder says aides are reacting "with amusement."
Support HuffPost
The Stakes Have Never Been Higher
Popular in the Community