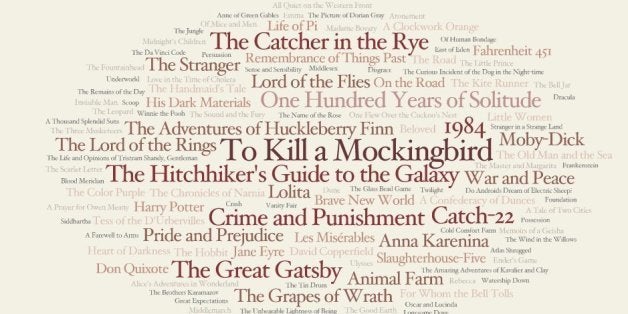 If there's one thing the literary set can't pass up (other than a good book, of course!), it's an objective ranking of essential titles. We like to thank the listicle-friendly medium of the Internet for the proliferation of such superlatives, but our desire to rank isn't new. A small book published in 1916 by John Cowper Powys, for example, is nothing but a long list of his favorite titles. He devotes a few paragraphs to explaining the merits of everything from Dickens to Quixote, and asserts that the exercise is all in good fun:
The compiler holds the view that in expressing his own predilection, he is also supplying the need of kindred minds; minds that read purely for the pleasure of reading, and have no sinister wish to transform themselves by that process into what are called "cultivated persons."

With that said, let the ranking commence! Designer David McCandless has created an interactive chart using sources such as the Pulitzer Prize, Time, Times Literary Supplement, Goodreads and Oprah's Book Club list to determine which novels are regarded as the very best. The graphic is interactive, and allows readers to sort by the gender of the author (there are lamentably few women included) and the country in which the book was published.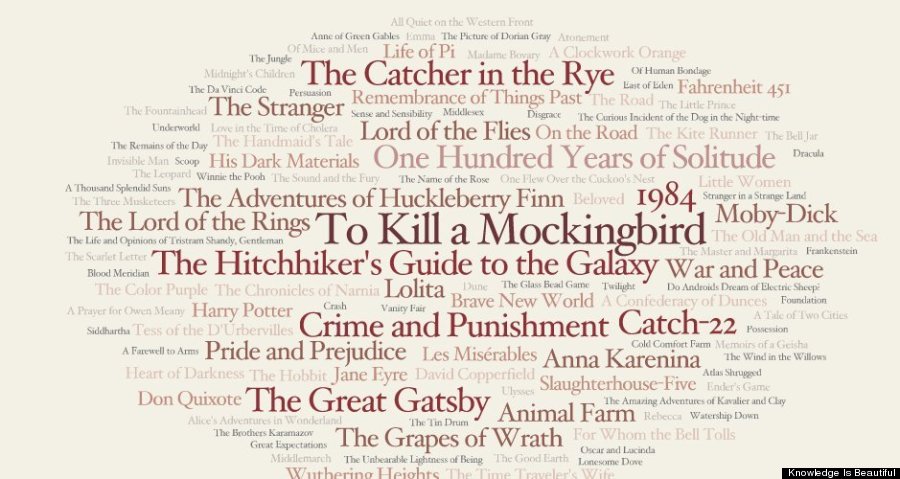 Related
Popular in the Community