Fox Business Network and the Wall Street Journal announced on Tuesday that they would allow all candidates who polled at 2.5 percent or higher in four of the most recent national polls leading up to its Nov. 10 debate to participate in the main event.
Those who fail to earn 2.5 percent but have at least 1 percent support will be invited to participate in an earlier undercard debate. Unlike previous debates, the number of candidates who can appear in the prime time debate will not be capped. Debate organizers will consider polls conducted through Nov. 4 by "major nationally-recognized organizations that use standard methodological techniques," Fox Business Network and the Wall Street Journal said in a release.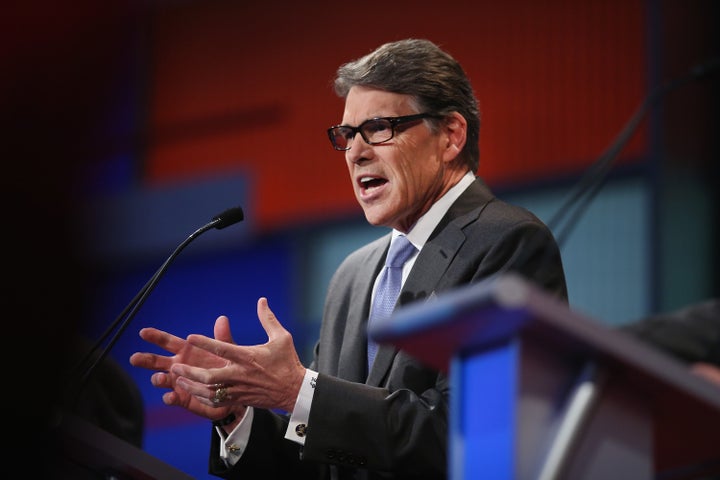 The criteria used to determine which candidates can participate in the prime time debate has been controversial in a GOP field that started out with 17 candidates and in which 15 remain. In August, Fox News limited its primary debate to those who polled in the top 10 and wound up choosing a selection of polls that left former Texas Gov. Rick Perry off the main debate stage.
CNN also revised its criteria for its September debate, extending the interval of time in which it was willing to consider polls after complaints from Carly Fiorina's campaign.
To participate in CNBC's main debate on Wednesday, candidates most be polling at 3 percent or above. 
The Fox Business Network/Wall Street Journal debate will be held Nov. 10 in Milwaukee.
PHOTO GALLERY
CNN GOP Debates Sept. 16, 2015