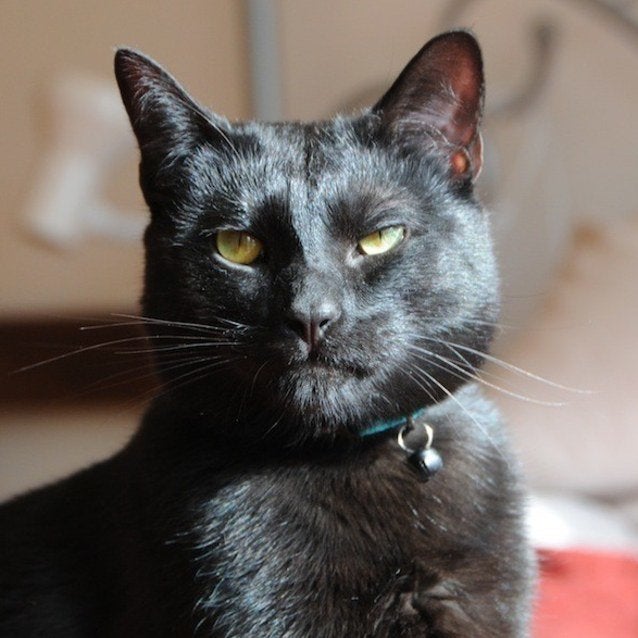 When Gina Brett wrote an adoption memo for the defiant feline she calls Mr. Biggles, she did not expect the cat to become world famous. 
But Brett's unorthodox yet endearing take on the "utter utter bastard of a cat" she lovingly referred to as a "despot and a dictator" has won the hearts of people around the globe. And Brett has received hundreds of ownership applications since posting the ad for Mr. Biggles (also known as Lord Bigglesworth) last week for the Australian adoption agency /www.facebook.com/catpeoplemelbourne/"}}" data-beacon-parsed="true">Cat People of Melbourne.
"Many are from overseas which is very surprising," Brett told HuffPost of the applications. "We're asking them to go and get their own bastard or bitch cat from a local rescue group or shelter and send us their stories and pictures so we can put them up on Mr. Biggles website utterbastardcat.com."
Brett added that she's hoping the love for Mr. Biggles brings worldwide attention and appreciation to "cats o'character" in need of adoption and safety from euthanasia.
In the meantime, Mr. Biggles is doing what he does best ― terrorizing Brett's household.
"This morning I had to pull him off Jasmine the baby kitten, she was squealing and growling," Brett said. "She's his favourite and he's so mean to her."
As for the all the global attention, the cat could not care less. 
"He doesn't give a damn at the ruckus he's caused," Brett added. "Right now, he's sitting in the dog's chair on my veranda while the dog looks on miserably. Mr. Biggles just keeps on being his utterly bastardly self."
Never change, Lord Bigglesworth.
BEFORE YOU GO
PHOTO GALLERY
All Black Cats Are Not Alike