As the world deals with the US Federal government decision to pull out of the Paris climate accord, there's a renewed urgency for USA travel and tourism to ramp up its voluntary efforts around environmental protection. Success will depend on businesses, nonprofits and consumers alike.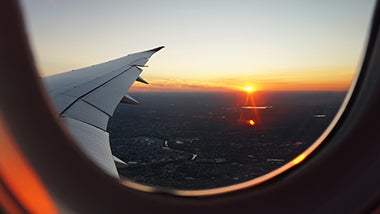 As a $1.5 trillion USA industry (about 16% of the economy), travel and tourism has a huge footprint that provides an enormous opportunity to leverage positive change. About 10% of greenhouse gas emissions come from global travel and tourism, and about 7.6 million USA jobs. If the whole US industry worked together to adopt more sustainable practices, lives could be improved in our country and beyond.
With Federal engagement receding, wise consumer choices will be even more crucial to assuring sustainability progress. The good news: today's consumers value "doing good" when making purchase decisions. The challenge: sustainability choices are still not deeply understood by many, and improving them will take concerted action.
A 2016 Booking.com survey illustrates the complexity of the challenge. It found 68 percent of global travelers were likely to choose an accommodation if they knew it was eco-friendly. Yet 65 percent said they hadn't stayed or didn't know if they had stayed in eco-friendly lodging. And among those who didn't plan on a stay in a sustainable accommodation, 39% said it was because they didn't know sustainable accommodations exist.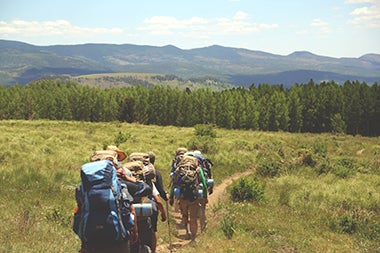 For businesses and nonprofits, leading by example through sustainable product offerings is still the single best path to progress, and there are plenty of examples to build on. 2017 is the UN International Year of Sustainable Tourism for Development and worldwide support is being enlisted. 10 Million Better is an industry-wide effort led by Sustainable Travel International aimed at improving the lives of 10 million people in destination communities by 2025, while protecting natural and cultural heritage. And organizations ranging from United Airlines to Hostelling International USA, are building sustainability more and more into their culture and practices.
But more than ever, voluntary travel and tourism measures need to be accompanied by consumer education. We must find a new comfort in explaining the "why" and "how" of our actions in a dispassionate and non-partisan voice, so consumers can better understand sustainability and act on it.
For example, HI USA recently moved beyond its long standing internal quality standards by joining the Green Globe certification program to promote wider community and education. And as part of its UN Sustainable Tourism Year pledge, HI USA launched a Pack Your Impact campaign that builds traveler awareness of sustainable practices, including a Green Footprints program that encourages traveler exploration of local community history and culture, and a Travelers Scavenger Hunt that gamifies UNWTO sustainability principles for millennial audiences.

Sustainable tourism needs to more rapidly move beyond a niche segment and become an imperative of the whole travel and tourism industry. Inspired voluntary leadership has seldom been more important. And consumers can play a crucial role with more sustainability-informed purchase decisions.
Leadership comes from many places. Now is the time for all of us engaged in travel and tourism to step up our commitment to sustainable practices and to more strongly articulate our leadership role in improving our environment.
Related
Popular in the Community