On Thursday, September 7, 2017 U.S. Secretary of Education Betsy DeVos stood at George Mason University's Antonin Scalia Law School and declared that the "era of 'rule by letter' is over." She was referring to the landmark "Dear Colleague Letter" (DCL) sent by the U.S. Department of Education on April 4, 2011 to educational institutions across the country explaining their obligations to combat sexual violence under the federal gender equity law Title IX. A great many of my colleagues in higher education, advocates, and most significantly sexual violence survivors are understandably concerned about the uncertainty of what comes next. This is a challenging time, but we have come too far to turn back the clock now, and working together we can hold our ground and even move things forward.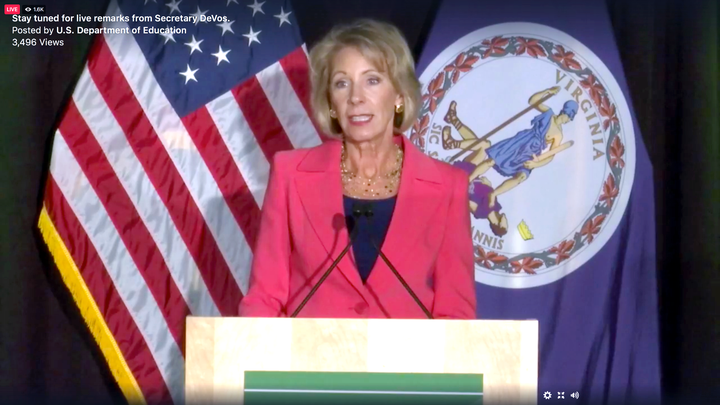 In today's environment it may be too easy to forget why the DCL was needed. While the federal Jeanne Clery Act and Title IX had afforded rights to both the accuser and the accused in campus sexual assault disciplinary proceedings for years, there was a history of decades of discrimination against survivors. The Center for Public Integrity led an extensive investigation and expose from 2008 to 2010 that brought this to light, notably a bleak history of lack of enforcement of Title IX requirements which were often unrecognized at the time. Brave survivors like Laura Dunn, now the founder and Executive Director of the not-for-profit SurvJustice, told their stories in great detail putting this issue at the forefront of a national dialogue. Congress enacted the Campus Sexual Violence Elimination Act, an update to Clery, and the Obama administration released the DCL because of this.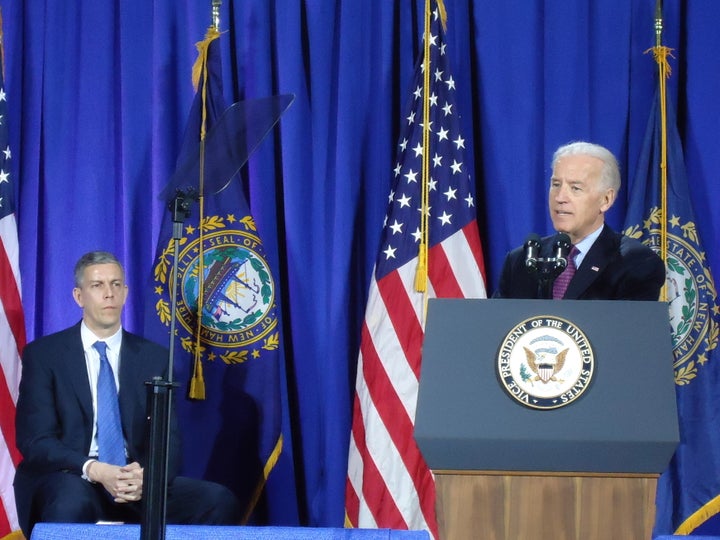 The DCL profoundly improved response and awareness to campus sexual violence firmly putting it in the public consciousness in large part thanks to the work of then Vice President Joe Biden (whose words on a recent group call inspired me to write this), but it also drew scrutiny from critics who said it had deprived the accused of "due process" and hadn't gone through necessary regulatory procedure for approval of guidance. It was this scrutiny that led to the Trump administration reevaluating the DCL, and deciding to conduct what is known as a "notice and comment" process where more formal guidance will be proposed in the Federal Register and formally promulgated. For now the DCL remains in place, with the Education Department (ED) saying some type of interim guidance will be forthcoming until the new guidelines are in place.
In her remarks, Secretary DeVos promised to uphold Title IX's requirements. "We will continue to enforce it and vigorously address all instances where people fall short," she said. "Sadly, too many fall short when it comes to their responsibility under Title IX to protect students from sexual misconduct, acts of which are perpetrated on campuses across our nation."
While many of her comments did focus on the rights of the accused, she also made extensive comments about protecting survivors. "Any failure to address sexual misconduct on campus fails all students," she said. "This is not about letting institutions off the hook. They still have important work to do." The blank slate that existed at the time of her confirmation hearing is no longer an empty one, she has accepted ownership of and responsibility for this work like no Secretary of Education before her. She will be held to her word.
While the process she outlined will phase out the DCL, there are important reasons it was not eliminated earlier as some other Obama administration era guidance was. The bulk of it reasserted long established guidance from prior court rulings or previous rulemaking proceedings. These requirements include establishing grievance procedures. Addressing sexual violence as an extreme form of hostile environment sexual harassment. And requiring prompt and equitable resolutions to complaints of sexual harassment. These principals are unassailable, and must continue to be part of guidance going forward.
Other, more seemingly controversial provisions of the DCL such as requiring use the "preponderance of the evidence" burden to prove responsibility under Title IX complaints were decades long practice by ED's Office for Civil Rights. By its nature, a finding by more than 50% of the evidence, this is the standard that is the closest possible to treating the accuser and accused equally, and has long been upheld by courts that have evaluated the due process protections of educational conduct proceedings which aren't criminal proceedings. It has also long been the industry standard for student conduct cases. Coupled with procedural safeguards for both the accused and accuser, such as adequate access to inculpatory and exculpatory evidence prior to any hearing, this standard is eminently defensible for continued inclusion in the forthcoming Title IX guidance as are others.
While there are certainly still challenges, some of them significant, the culture of higher education has dramatically changed for the better over the last six years, continuing a trend that was actually already underway. "No school is going to go back to doing what they were doing before the 2011 guidance," Terry Hartle, senior vice president at the American Council on Education told Politico. Hartle, who has worked on campus safety policy since his time on staff in Congress during consideration of the original Campus Security Act (now the Jeanne Clery Act) in 1990, understands fundamentally how far higher education has come, perhaps better than anyone else.
"It's more important than ever for people involved in this work to do things, not because they're legally required to do it, and not do things that are illegal, but what I'm saying is -- to do things that on a very basic human level are the right thing. Go for it," Taylor Parker, a compliance officer and deputy Title IX coordinator at Ringling College of Art and Design, in Florida told Inside Higher Ed.
OCR's formal Title IX guidance know as "Sexual Harassment Guidance: Harassment of Students by School Employees, Other Students, or Third Parties" was last updated in January of 2001 after a notice and comment period. It is certainly not lost on me that a lot has happened in the intervening 16 years making a formal update more than warranted. This in and of itself is not a bad thing, and all stakeholders will have an opportunity to influence the update. Addressing concerns to ensure that those accused too are treated fairly and equitably, which is what both Title IX and the Clery Act require, need not come at the expense of much needed protections for survivors of sexual violence or turning back the clock on them. These are not mutually exclusive options in any way.
I know that many people I work with feel discouraged at this time, but it is each and every single one of them that give me hope. Even in the face of hardship and difficulty there are countless brave survivors speaking out in ways big and small, publicly and privately. There are allies and advocates who tirelessly fight for justice. Finally, there are so many higher education professionals who've dedicated their careers to getting these issues right, something I could have never conceived of 25 years ago when I first got involved as a student.
Once this guidance is formally updated everyone affected – survivors, accused, and schools – will have a much clearer and most importantly even stronger framework than we have now from which to work, and understand their rights and duties. It is our obligation to get this right to ensure that the rights of all are upheld, and I remain undeterred in my commitment and confidence that we can achieve this goal.