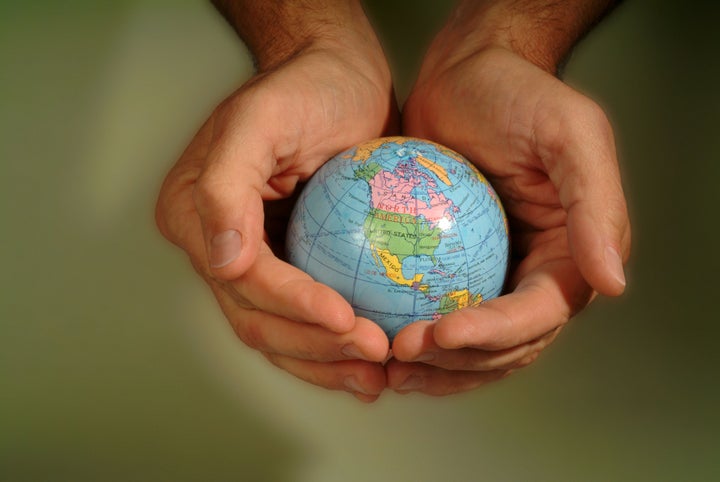 Just on time, right before we end yet another year without having done much to fulfill our dreams, an innovative platform sees the light. Posibl. -- the first solidarity social network in the world -- uses crowdsourcing, philanthropy and social media to enable you to achieve your dreams and help others achieve theirs by encouraging selfless exchanges and redistribution of resources among strangers. It sounds too good to be true, but apparently the system works well, and it has already been embraced by thousands of dreamers.
A few days after its launch, Martín, a five-year-old boy with a renal disease, got his dream of meeting Juan Román Riquelme, one of the best Argentine soccer players, and many others are about to fulfill their dreams too. From spending a day with Zooey Deschanel in Hollywood, to receiving several sewing machines in order to subcontract Muslim women (who might otherwise live isolated from society) to manufacture purses for a small designer, to founding a non-profit organization that prepares disabled workers for the workforce. "We are very excited to see the reaction of the International community. We've had more than 45,000 unique visitors the first week of the launch," says Martin Parlato, co-founder and CEO of Posibl.
"Unlike most initiatives out there which focus on crowdfunding projects, Posibl. focuses on those dreams we have that, so often because of our lack of contacts or resources, remain unfulfilled. We've created this platform because we believe that happiness is best achieved by strengthening collaboration and the practice of human values," adds Parlato.
This undertaking of a small group of Argentine entrepreneurs -- which has obtained first round financing that values the company at $2.5 million -- underscores the positive side of globalization, a phenomenon which we often suffer from as a result of of domino-effect economic crises, pandemics, and cyber attacks that know no borders.
It is precisely this kind of initiative that reminds us that, as human beings, we are responsible for each other. That, as a society, the more we support one group's dreams (the end of dictatorships in the Arab countries, for instance), the more we all benefit.
Coincidentally, in her latest blog, the writer Gilberta Caron speaks about the Tabonuco, a very tall tree native to Puerto Rico. Thanks to a strong root network, the Tabonuco tends to survive even the most violent hurricanes. It reminded me of how quickly solidarity expresses itself in the wake of tragedies such as Hurricane Sandy, which motivated millions of strangers to open their doors, donate time and money, and prepare warm meals for those affected by the storm.
But what happens to our dreams in our day-to-day life when we are not reminded by tragedy that we must take care of our dreams and, whenever possible, of the dreams of our fellow human beings?
Wouldn't we build a much better world if, aided by technology that ignores borders, we created an unbreakable network of dream makers?
Calling all HuffPost superfans!
Sign up for membership to become a founding member and help shape HuffPost's next chapter