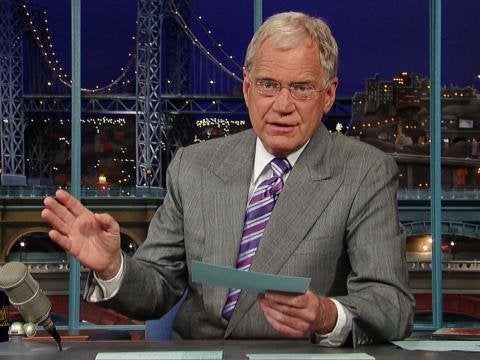 David Letterman's spat with Sarah Palin has had one interesting political effect: it put the conservative Alaska Governor on the same side as the pro-choice National Organization for Women.
Comedians in search of a laugh should really know better than to snicker about men having sex with teenage girls (or young women) less than half their age.

The sexualization of girls and women in the media is reaching new lows these days -- it is exploitative and has a negative effect on how all women and girls are perceived and how they view themselves. Letterman also joked about what he called Palin's "slutty flight attendant look" -- yet another example of how the media love to focus on a woman politician's appearance, especially as it relates to her sexual appeal to men. Someone of Letterman's stature, who appears on what used to be known as "the Tiffany Network" (CBS), should be above wallowing in the juvenile, sexist mud that other comedians and broadcasters seem to prefer.
REAL LIFE. REAL NEWS. REAL VOICES.
Help us tell more of the stories that matter from voices that too often remain unheard.