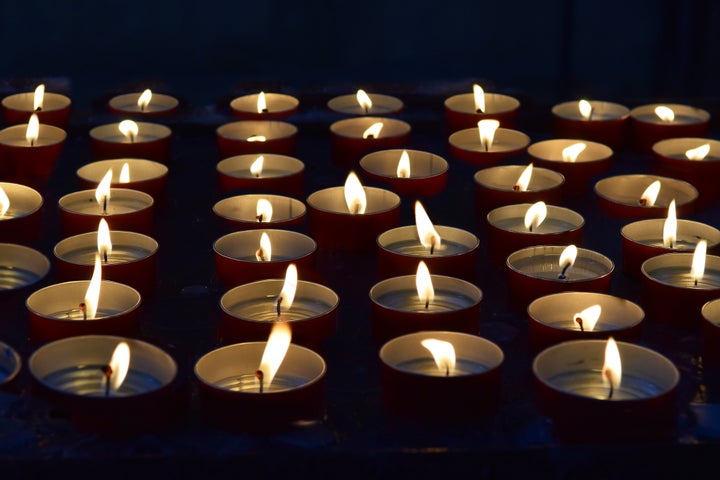 Lately, it seems that everyone is talking about the Holocaust. The Independent just published an article summarizing recently released United Nations papers documenting that the Allied Forces knew about the Nazi extermination camps a full two years before previously thought. On April 19 the PBS program Nova is releasing Holocaust Escape Tunnel, a documentary providing additional details on the massacres and Jewish life Vilna, Lithuania.
Sadly, the most talked about recent references to the Holocaust are not the revelation of facts, but what can, at best, be termed examples of ignorance, and, at worst, be cited as instances of indifference, bigotry and even Holocaust denial by various public figures speaking in what appears to be cavalier manners about Hitler, the Holocaust, and genocide.
To be fair, ignorance of the Holocaust is not unique to any specific American political party, to American public figures or even to America. In 2014, the ADL published a comprehensive survey that studied attitudes toward Jews in 100 countries. The survey found that only 54% of all those surveyed had even heard of the Holocaust and nearly one-third of all surveyed thought it was "a myth or exaggerated greatly." That's global you say? Well, the United States does not fare much better. While more than three-quarters of all people surveyed in the US had heard of the Holocaust, more than one-fifth of US respondents thought the Holocaust was a myth or exaggerated.
How is this complete ignorance of what is one of the most heinous atrocities of modern times possible? People don't know what they are not taught. Until 2014, only five states in America mandated any kind of Holocaust or genocide education. Today there are eight, with one other state pending, and not all provide schools any guidelines dictating a number of instructional hours or a range of topics to be covered. Of course, the Holocaust is likely studied in at least some of the other 43 states, but in those cases, the curriculum is at the whim of an individual district or teacher.
The field of Holocaust studies, in K-12 schools and at the university level, is more critical than ever before. The documented instances of hate crimes and public hate speech, anti-Semitic acts, threats against Jewish institutions and Holocaust denial have been growing as has the perceived worldwide indifference to genocide and the plight of refugees. Learning about the Holocaust and understanding the political climate that enabled such atrocities are critical, not just to preserve the memory of the victims, but, equally important, to prevent future acts of hatred and genocides.
University of Haifa's Weiss-Livnat International Program in Holocaust Studies is the world's leading program in this field. It was designed to train the next generation of both researchers and educators that will ensure the facts of the Holocaust continue to be uncovered and the lessons taught to each generation. This program draws graduate students—more than half of whom are not Jewish—from all over the world. Many of the students come from families or countries that were victims of genocide. They will go on to lead museums or teach in universities in their native lands, helping populations heal, uncovering previously hidden facts and working to prevent future atrocities.
While there is no guarantee that expanding the reach of Holocaust studies in our schools will prevent future genocide, or even hatred and bigotry, we have seen the product of ignorance. On this Yom HaShoah, on Monday, April 24th, do more than remember. Turn the words 'never again' into an action. Check with your state's Department of Education and see if Holocaust Studies is mandated in your public schools. If not, write an email, fax, or letter to the Secretary of Education, the Governor or any elected official telling why this curriculum is needed—now, more than ever.
Karen L. Berman is the Chief Executive Officer of the American Society of University of Haifa [ASUH]. The opinions expressed in this article are her own and do not reflect those of ASUH or University of Haifa.
REAL LIFE. REAL NEWS. REAL VOICES.
Help us tell more of the stories that matter from voices that too often remain unheard.